Baby photos and bites of life. Must be Five Fact Friday!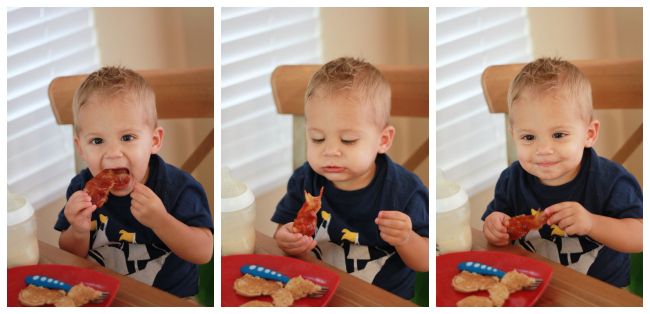 1. Milo is a bacon-holic. He can, clear as day, say "Bey-Kin." It's hilarious, but maddening. At every single meal and snack, he'll ask "Bey-kin? Bey-kin? Bey-kin?" Oh, mercy. We aren't bacon every day people, but I'll admit we've had it once a week since he learned the word.
Side note: boyfriend is in the middle of a cuh-razy growth spurt. He ate NINE child-sized pancakes the other day. In a single sitting.

2. Sophie is back in the Wear All The Sparkly Things vibe. She wants to look like a "pwee-sass" or like Angelina Ballerina. Dress ups over her pajamas. Dress ups over her clothes. Dress ups, dress ups, dress ups. It makes me so happy.

3. Milo always has a car with him. Nearly every room in my house has at least one car in it at all times. Including closets and bathrooms. It's a bit out of control. Also dangerous for those of us of the adult persuasion. Ouch.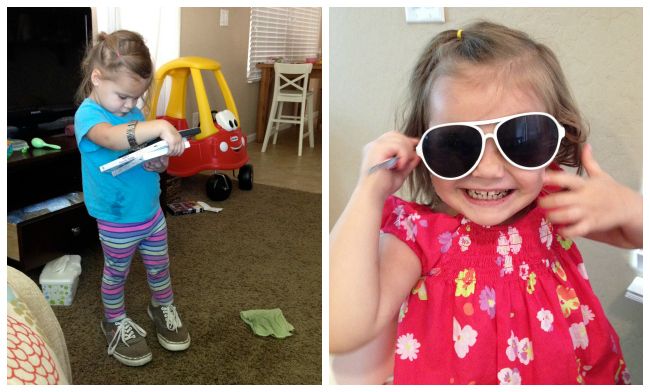 4. I noticed that we were slowly drifting into the "snack all day and don't eat real meals" frame of mind. I've been trying to make a real effort to consolidate our snack times and to try to make them count, rather than letting Sophie and Milo graze all afternoon. It's really hard for me! My other problem is that no one will eat any (non-bacon) protein, so they're just burning through their carbohydrates and legitimately DO feel hungry some of the time. Anyone have any great tips? I'm all ears. In the meantime, I just got my hands on a copy of Getting to YUM

(by the author of French Kids Eat Everything
). Fingers crossed there are some good pearls of wisdom tucked in its pages.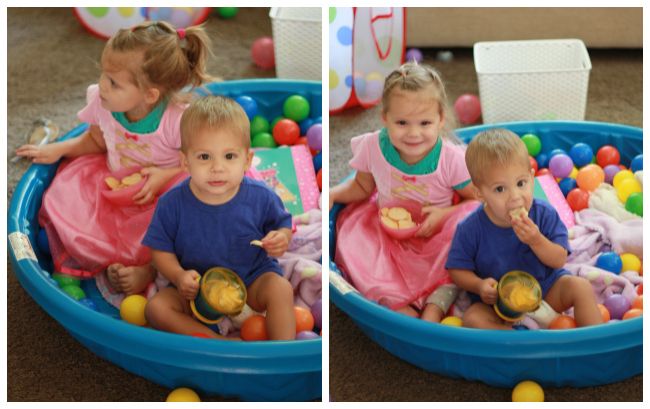 5. A few people asked about the ball pit balls I posted about on Instagram the other day. We bought this set
 and we use them all the time! We put them in Milo's crib, or a travel crib to make a sturdy little ball pit. Other times, we use them in an inflatable or plastic baby pool. If you have children who are noise-sensitive (sometimes Sophie is), just line the pool or crib with a fluffy blanket. Works like a dream.