1. I want more pictures of Sophie and me together. Unfortunately, most of them turn out like this. Sophie looks ADORABLE, and I'd been out in the rain before this was taken. Sigh. It's not that bad, but I wish we had more. I want to remember being together when she's at this age.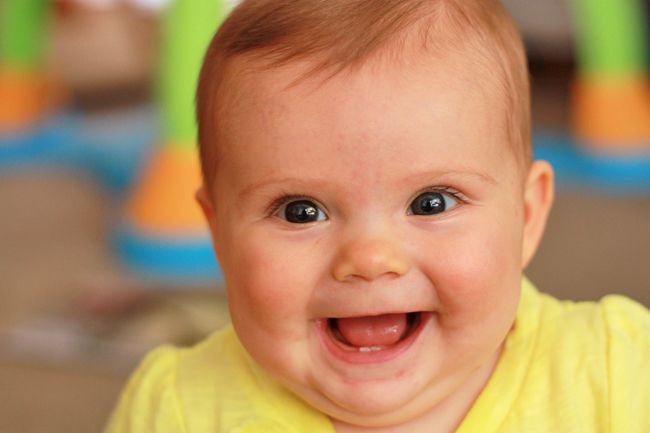 2. I've had a lot of funny experiences with strangers in my personal space this week. Perhaps the funniest was while buckling Sophie into her car seat at the post office, I had a sweet older lady open the car door and start talking to me about what a cute little boy I have (Sophie was in a puffed sleeve shirt, ruffled skirt, and had a pink pacifier, though no bow). Though slightly weirded out at having a stranger open our car door, she seemed completely harmless, so I smiled politely and nodded. Just as she was closing the door, she said "he's so cute. Wait. Boy or girl?" I responded "girl." Then she said "I had to paste a bow on my daughter's head so people could tell she was a girl. But we mothers, we can always tell, can't we?" Made me laugh, since she clearly hadn't been able to tell. C'est la vie, eh?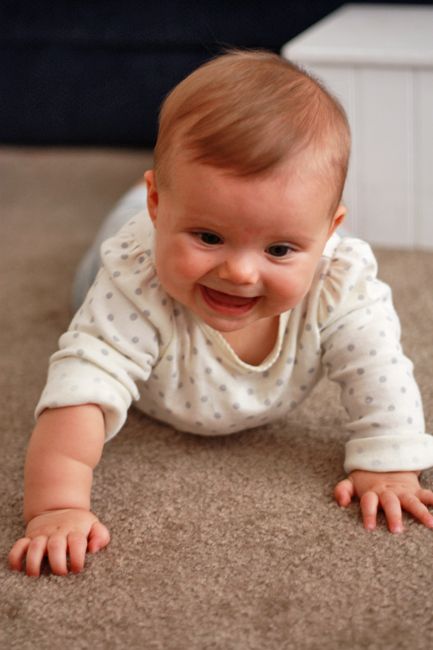 3. Sophie is getting closer and closer to crawling. We've only had a (very) few scoots. She gets her arms and legs moving, just not in a coordinated enough way to move forward. I know as soon as she's mobile, I'll be chasing after her and she'll be getting into everything, but her progress is so fun I can't help being excited for it.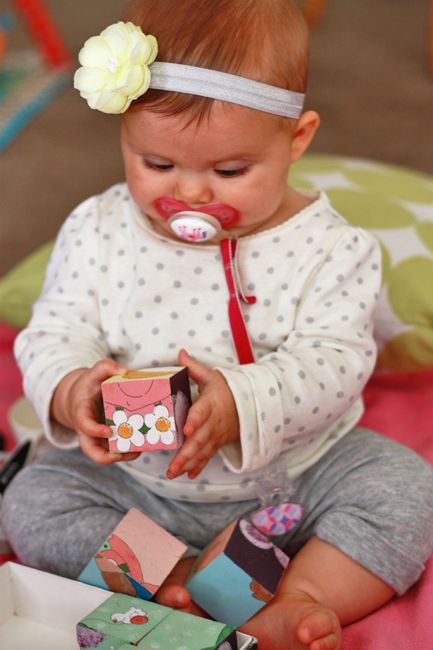 4. I love Sophie's little dainty movements. Sophie cracks me up with her pointed fingers, dainty hand movements, and her straight-backed sitting. She's a little lady, through and through. I adore it.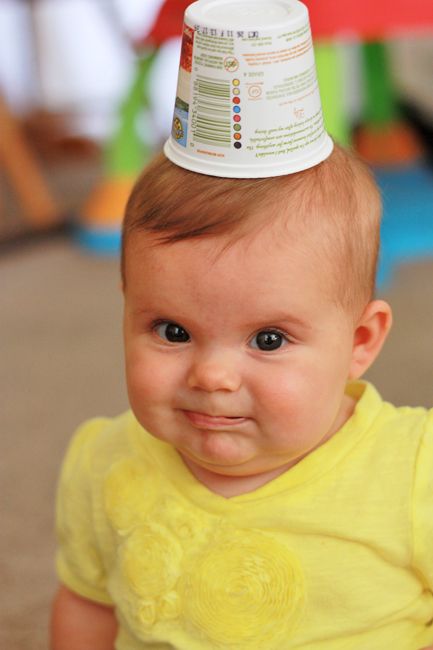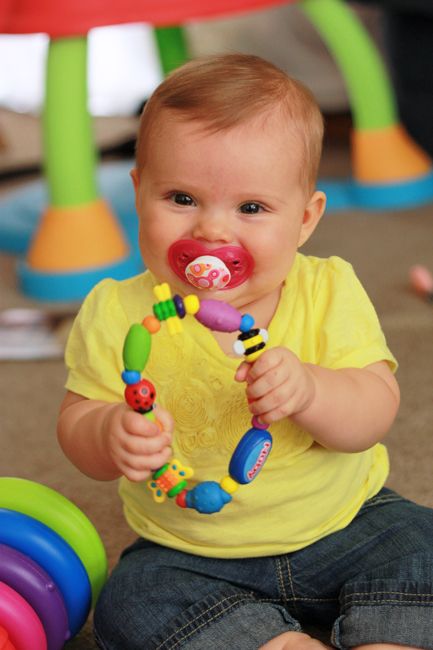 5. She keeps me laughing. She gets in on the joke when she balances things on her head, and gives me these sweet smiles as she plays. I love them!
Happy Friday!