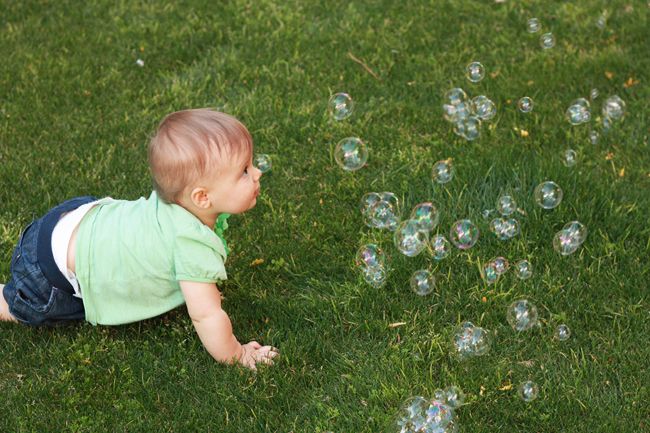 1. February is over! Sophie was sick from Feb 5-Feb 27th, and then celebrated leap day by getting another tooth. That brings her tooth total from 2 at the beginning of February to 5 complete teeth & 2 in progress at the beginning of March. Fewf! She's been putting those teeth to good use, eating mostly cut-up table foods instead of purees, which I love. Her current favorites are cut up green beans, turkey, and cheese. She also loooooves Greek yogurt, freeze-dried strawberries, and anything that looks like it might contain a carbohydrate.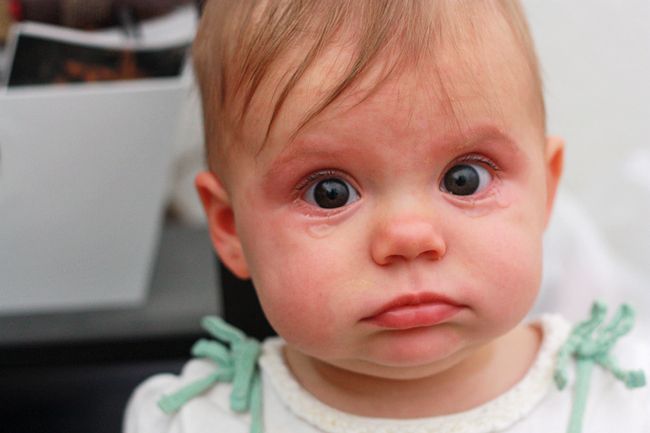 2. Because she's been so out of sorts, she's been really tender-hearted this month, and it doesn't take much for her to dissolve into tears, poor thing. The other day she was distracted when I walked out of the bathroom and closed the door behind me. She was sitting near the door and thought I'd gone into the bathroom and closed the door, since she didn't see me walk out. She just completely melted down and it took several minutes for me to get her attention and prove to her that, no, I hadn't disappeared forever. This picture basically sums it up: sweaty hair, red face, broken blood vessels around her eyes, tears, and a pouty mouth. Poor girl.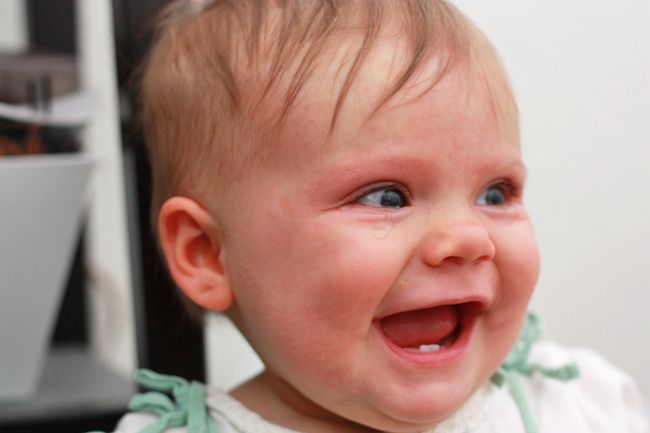 3. Luckily, Sophie forgives pretty quickly. I love that about her.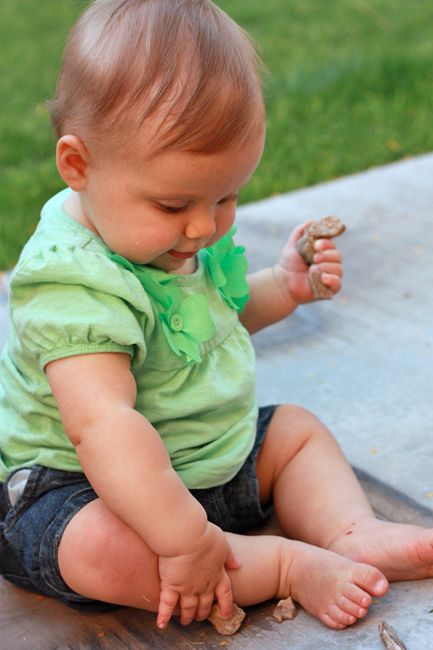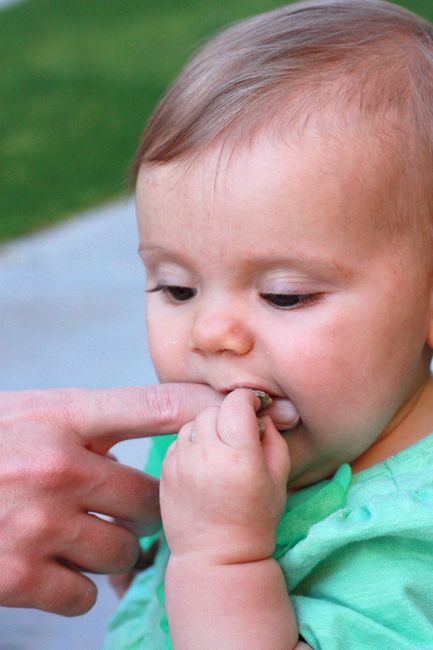 4. We've also been spending loads more time outside lately. Sophie prefers the rocks to the grass (she LOVES grass too, she just loves rocks). Sophie's enjoyed playing with bubbles and Michael and I have been honing our ninja skills with keeping all the flora and fauna out of her mouth.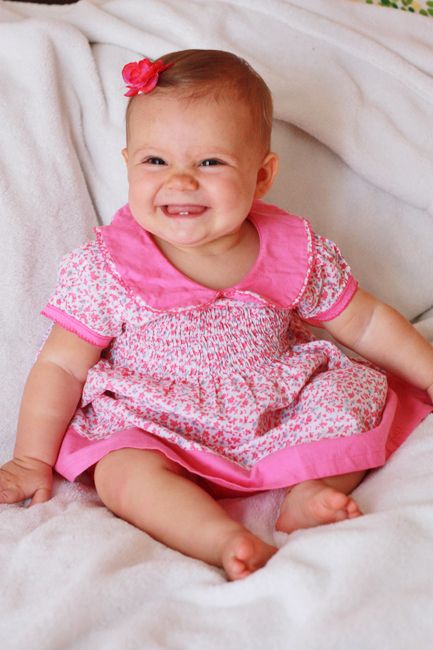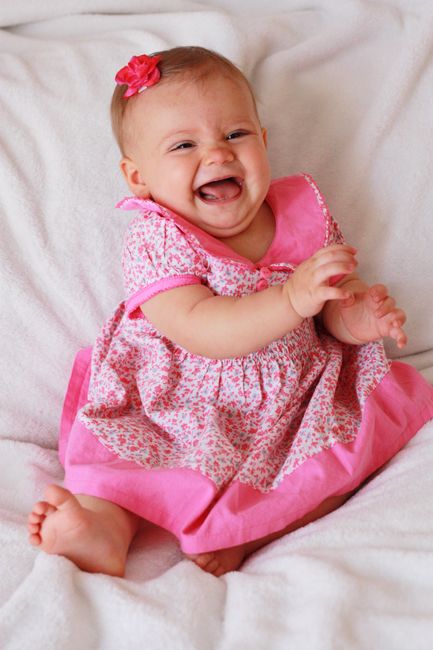 5. It's time for my semi-annual "I am really tired of how I look" experience. In case you don't remember from this post, I have very little success in the hair department and live in what I like to call the Hair Cycle of Lameness.
I want something new. I have lots of very straight, fine hair. I have zero (and I mean Z.E.R.O.) skills with a round brush. My hair WILL NOT hold curl well for longer than 2-3 hours (even with hot rollers, hairspray, curling irons, etc.).
I'd like to lose some length, but I need to be able to pull it back into a ponytail or bun without 10,000 bobby pins when I exercise or when Sophie is pulling violently on it. Also, I live in the desert where it's very dry and we're only a few short weeks away from hitting the triple digits. Another fun fact: I look like Prince Valiant or Sonny Bono when I have bangs. They just don't work for me. Never have.
So, with all of those restrictions (thick, straight, fine hair that doesn't hold curl, NO bangs, and enough length to pull into a ponytail) does anyone have any suggestions? Geesh, I don't. And I need some. My hair appointment is next Friday.
Happy weekend!