While we were in California, Elisabeth and Tyler took some family pictures for us. I was so happy to have some of the three of us together! We hardly EVER get pictures of all of us. I'm going to go ahead and mark #1 (Have a Family Picture Taken) on our 101 Things to Do in 1001 Days List complete. I hope to get some more taken in the future (Sophie will change so much in the next few months!), but I feel SO happy to have some family pictures!
So, I'll be interspersing this week's Five Fact Friday post with some family pictures.
1. Michael really makes me laugh. This isn't new information. He's hilarious. But one example is that Sophie's had a touch of diaper rash and so we've been using diaper cream to help her get better. Michael has been referring to her as O Great and Mighty White Buns. I laugh every time.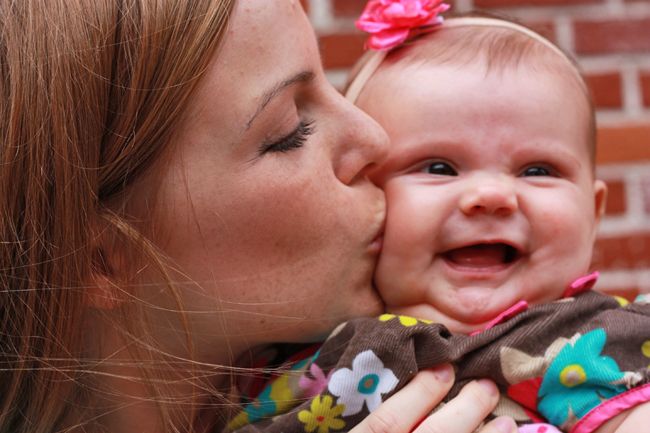 2. Sophie's got a second tooth on the way. On the one hand, I'm glad these two teething experiences are overlapping so we get them over with at once, but on the other hand, can't this little girl catch a break!? Ah, well. Teething pains or no, this baby's got one sweet smile.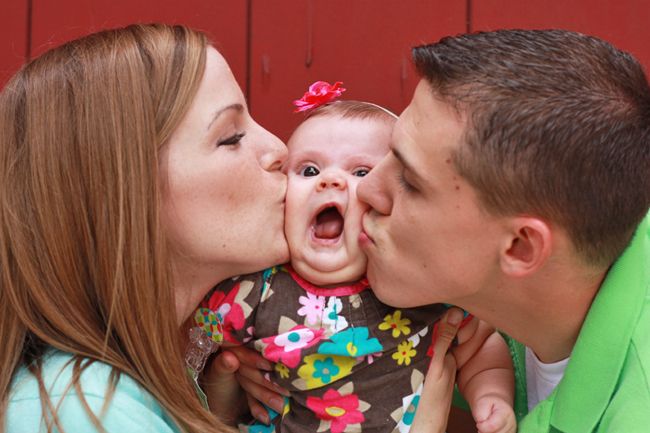 3. Michael was almost attacked by a tarantula in the wild. True story. I keep forgetting to tell you. He was walking between buildings AT WORK when a giant tarantula scuttled out from one of the buildings and started charging Michael. He stopped moving and it darted out in the other direction. Creepy, creepy, creepy.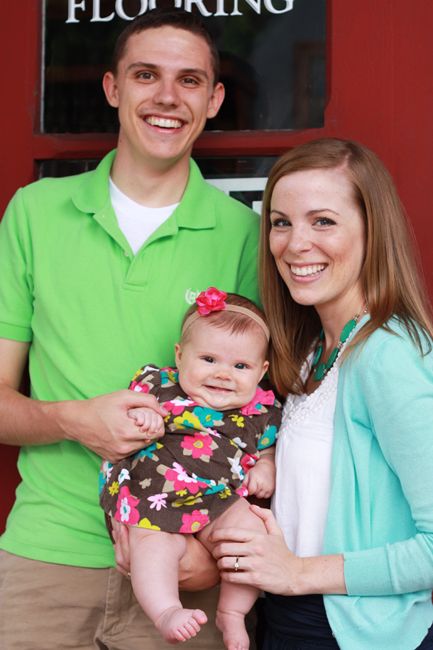 4. Chocolate is back in my diet! I think the coconut no-bake cookies I posted about earlier this week were a giveaway, but chocolate is back! I'm still going light on it, since I don't want to overwhelm Sophie, but it's back. Huzzah!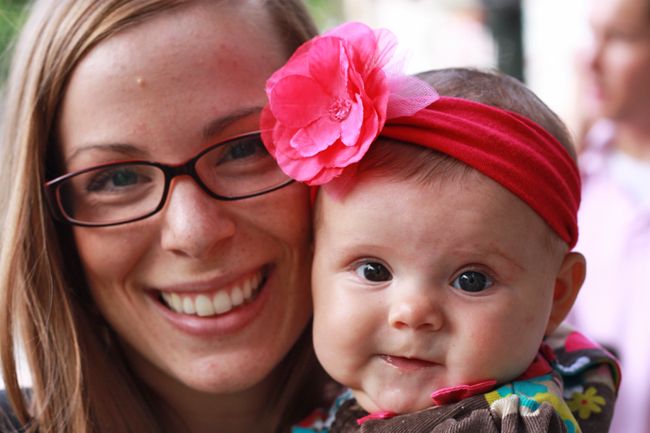 5. I turned 25 yesterday. I can hardly believe it. I think every adult I know feels this way, but wasn't I just barely turning 20? I still sort of freeze up when I'm asked my age. I have to stop and think about it. 25 feels like a significant milestone. As I have a penchant to do, I've been getting reflective about the change. More to come on this later…