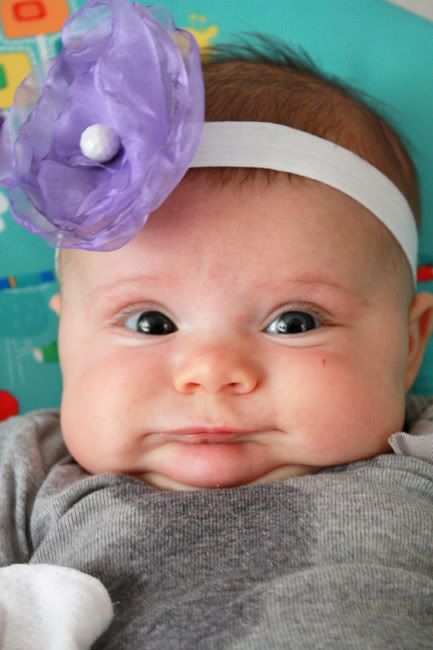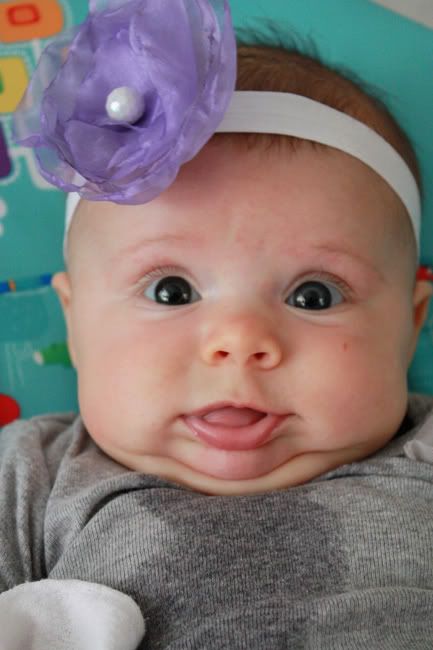 1. I really do have a neck. Really. It's just hiding under the chins.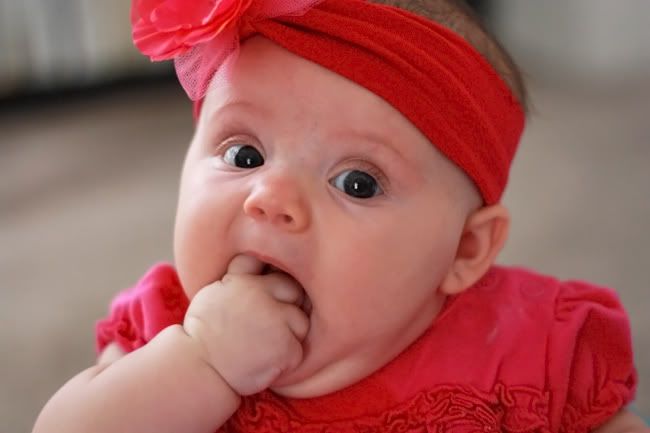 2. I also have the most delicious hands in the world.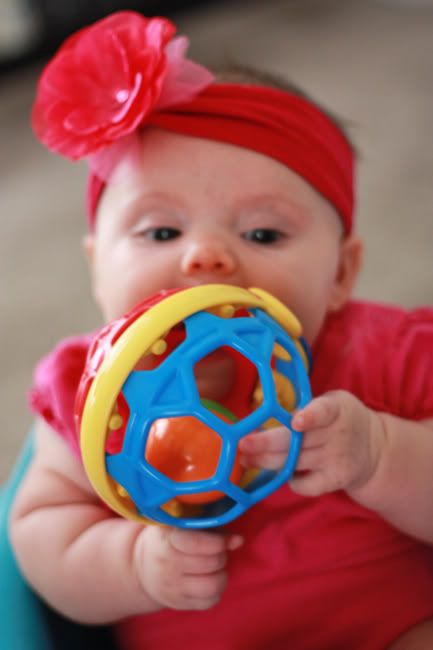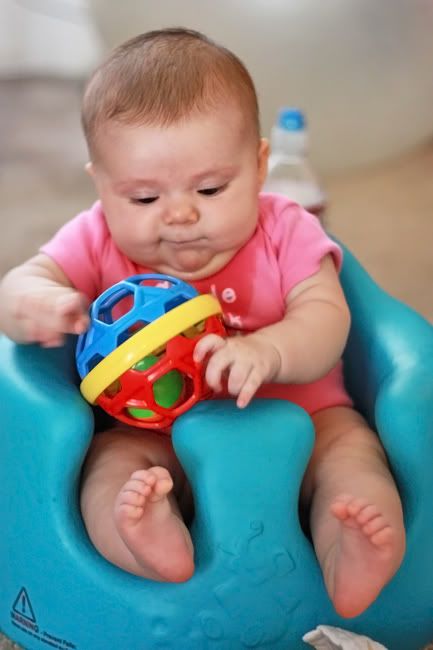 3. Holding things is hard work. It's easier if you concentrate with your toes, too.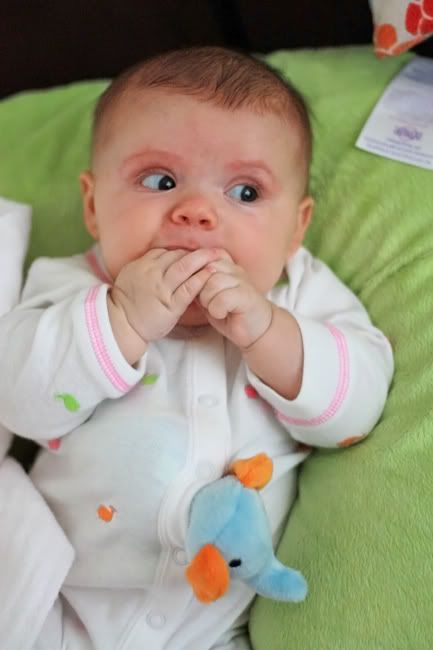 4. If you let Daddy change your morning diaper, you might end up with a little something extra in your jammies. Like an elephant.
5. Tummy time isn't always easy. Then again…
Sometimes it's awesome.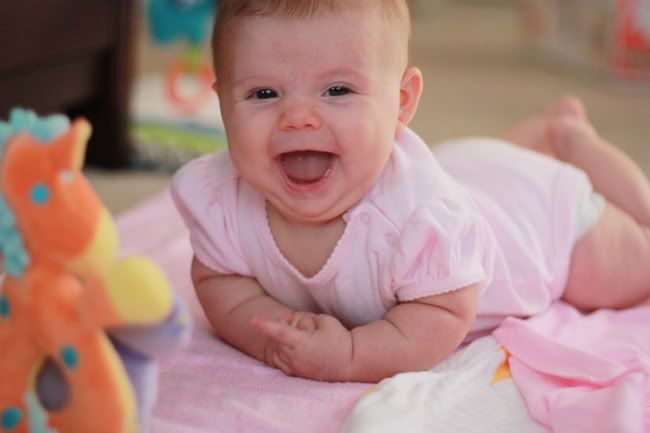 Happy weekend!