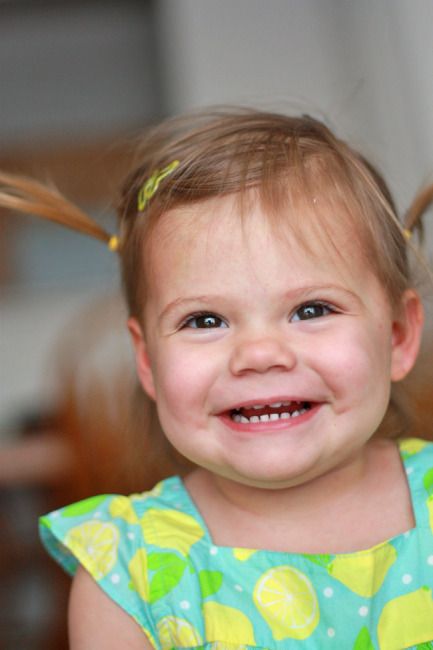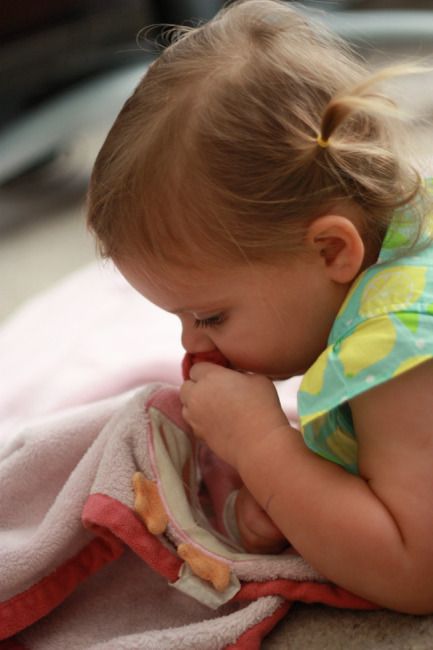 1. In the last week, my hair has been pulled more times than I can count. Both Milo and Sophie have been yanking it by the handfuls. It's difficult to say who's pulling more out. Milo's clammy baby hands tend to rip out good chunks at a time. Sophie's got strength and determination in her corner. Pair that with post-pregnancy hair loss, and I'm bound to be bald by tomorrow. Mock not. Please and thank you.

2. I think parents could make a lot of money entering their toddlers in Strong Man competitions. People seriously underestimate the strength of tiny humans. Sophie can bowl me over, and it's a WWF smackdown during every diaper change. (note: there is no actual smacking). On that note, why don't more moms try out for Wipeout? The sheer number of tripping obstacles encountered and avoided on a daily basis while holding a toddler, infant, or both is training enough.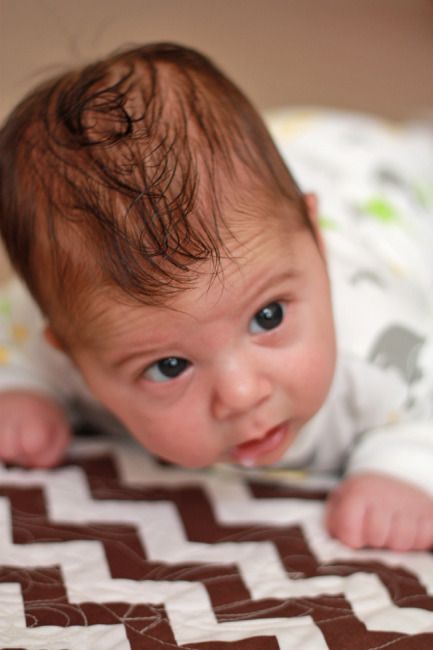 3. I should probably start doing tummy time too. You get some serious back muscles. Of course, my jowls aren't as cute as Milo's are.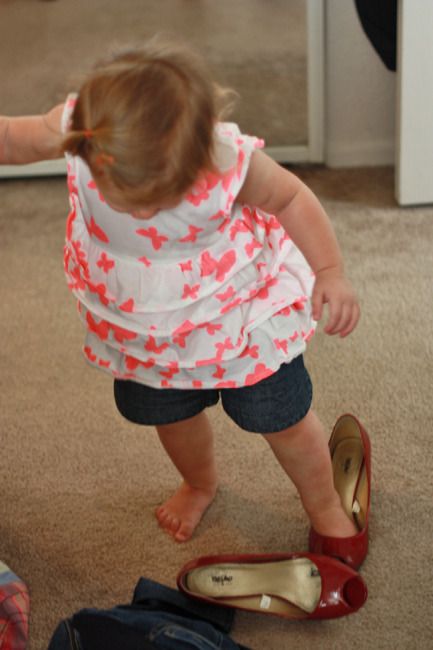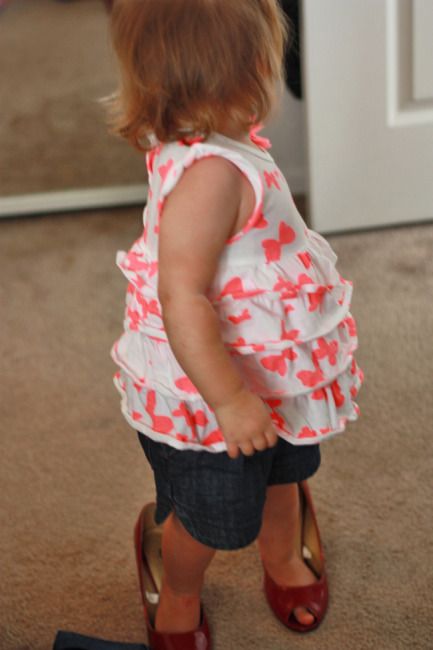 4. I can't wait till Sophie starts playing dress-up for real. For now, girlfriend rocks a pair of high heels better than anyone else in this house.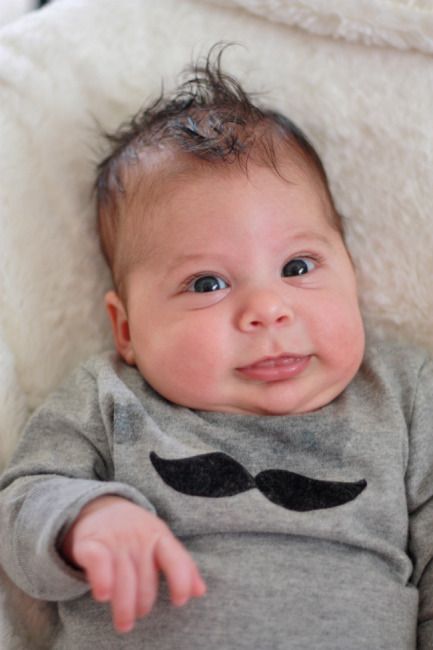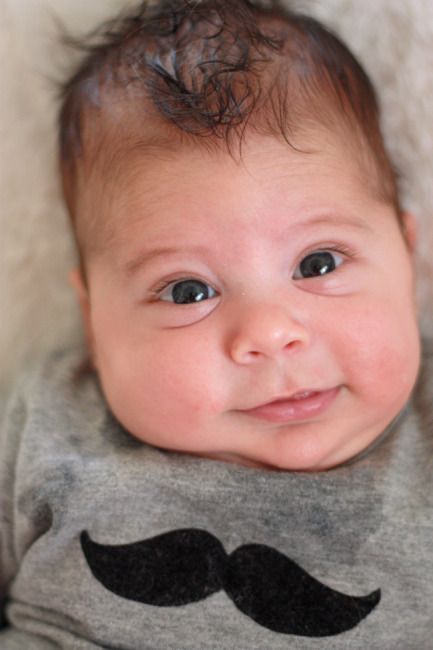 5. In case any other moms need a pep talk… I had a rough couple of days strung together and asked fellow moms for a pep talk yesterday. Everyone had something nice to share, but here were a few of my favorite responses:
from Mardee: "Let yourself be annoyed and then after that you can be grateful you get the refining fire of motherhood. You don't have to be fully functional everyday. Let yourself keep up with your emotions and energy, and to enjoy some downtime with the babies. Tomorrow you can try again."

from Chiara: "We always want to do out best. I have learned that my best is NOT the same everyday. It took me a long time to realize that that was okay. Learn from my journey. Give yourself permission to just survive today. Because you are amazing."
Happy weekend, dear reader. Wishing you every good thing!