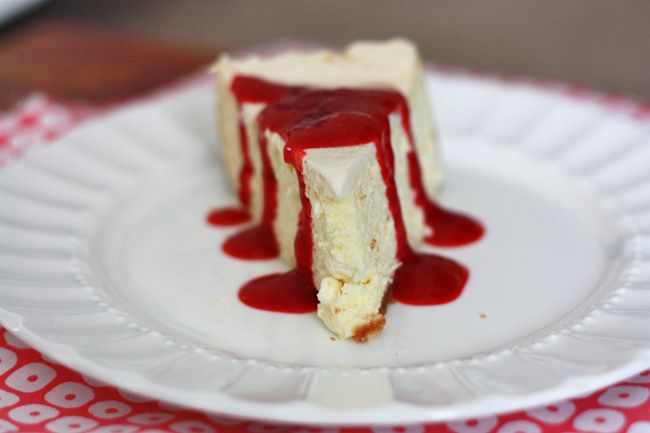 Happy Monday, friends! I hope you had a lovely weekend. Thank you so much for your hair suggestions. I'm still mulling ideas over, but in the meantime, I have a special treat!
A few weeks ago, I got the nicest email from Melissa of Bless This Mess. I "met" her through my blog and I love looking through her blog to see the progress she and her husband are making on renovating their home (all by themselves!) She invited me to guest post, and I have just the right recipe to share…
New York-Style Cheesecake!
You can find the recipe on Melissa's blog later today, and I'll post the recipe back here next week. Feel free to check out Melissa's delicious recipes and house progress while you're there. (Might I recommend her Basic Butter Biscuits or Chicken Bacon Mushroom Pizza with Creamy Spinach Pizza?) Enjoy perusing!
Cheers!
Emily