Today's the day! In a few short hours, my sister is coming home!
It's been a L-O-N-G 19.5 months since I've seen my sister and I can't wait to introduce her to Sophie!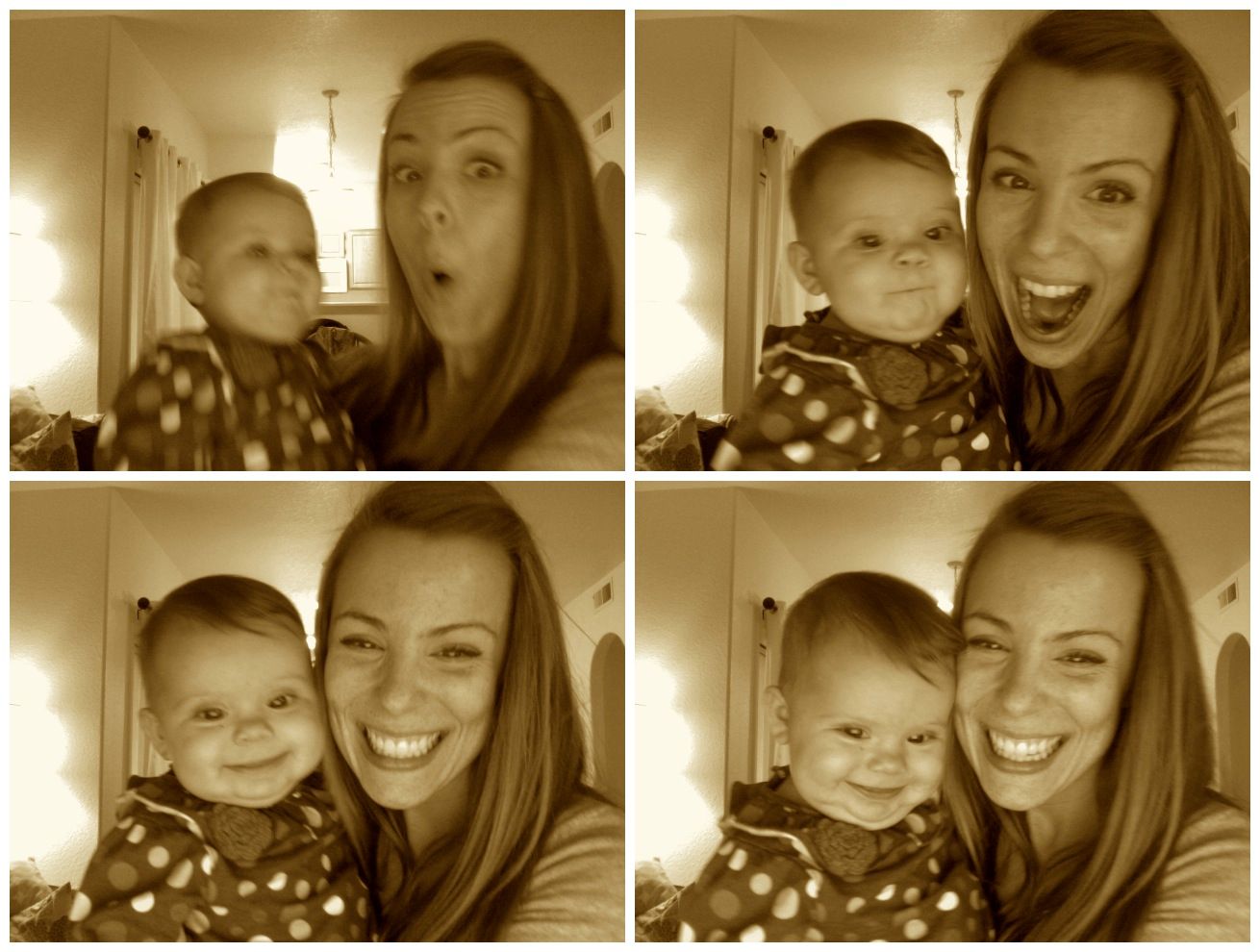 Speaking of that little girl, it's been a tough week for her with LOTS of tears. It seems the 2 top teeth we thought were coming in might possibly be 4 teeth coming in. Yeesh. Poor baby.
I've been running out of ways to keep her happy and entertained, so we have spent a bit of time in front of the photo booth. Love it. Love her.
I'll keep this short since I'm on pins and needles. Here are 5 things I'm loving this week:
1. Zooey Deschanel on the Winnie the Pooh soundtrack. (Particular favorites are "Very Important Thing to Do" and "So Long")
2. Sunshine. I love living somewhere with beautiful January weather.
3. Walks. Often the saving grace of tough afternoons and something I always look forward to. Sometimes twice or three times in a day, when needed.
4. Dance parties. Whether it's Just Dance 3 or flipping on iTunes and dancing around the apartment, I love to dance. Now, if only I had dancing skills…
5. FAMILY! We got to visit with Michael's family last weekend and get to celebrate my sister's homecoming with mine this weekend. Three cheers for family!
Happy weekend! Make it amazing!