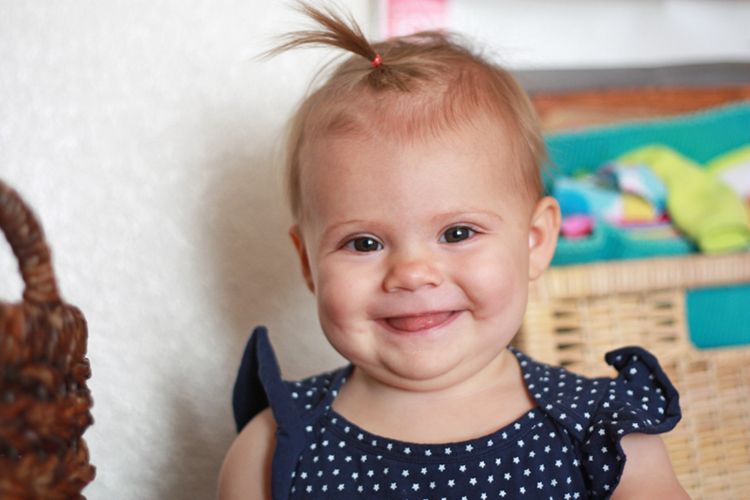 If you've been reading my blog for a while, you'll know that it took a few years before Sophie came to us, including one devastating miscarriage. After the miscarriage of my first pregnancy (and the months of trying to get pregnant before and after that), I went through a pretty sad, sometimes dark place when dealing with mothers. Friends, relatives, acquaintances, neighbors, etc., who were pregnant or who had children of their own sometimes didn't seem to get it.
After a few years of this, I began feeling like there was an invisible club that mothers belonged to. A secret sisterhood that only those who have children could join. I recognize now that this was mostly the perception of a hurt, emotional person, but at the time, it seemed as real as anything. These moms all got together regularly, seemed up-to-date on what was going on in each others' lives, shared mommy inside jokes, etc. It sometimes felt when someone would sit down next to married-but-childless me to have a conversation, they didn't know what to make of it.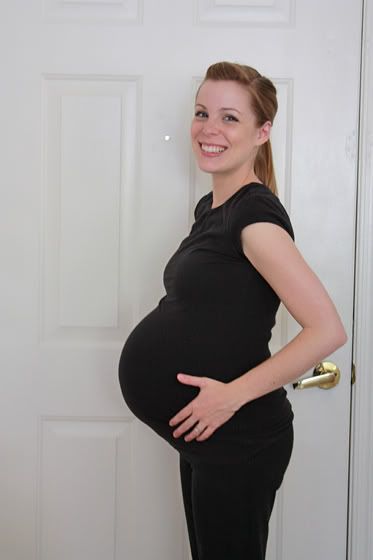 When I was pregnant with Sophie, I felt like I was finally on the waiting list for the Mother Club. I'd advanced past the "married without children" stage, and had now entered the "married and about to have a child" stage. People checked in with me and got excited for me when I told them what was new in my pregnancy. I assumed I was mere months away from a Motherhood Sorority Sister experience, where we're suddenly friends for life and get all each other's jokes and borrow each other's clothes without asking (just kidding on that last one).
Upon Sophie's arrival, I discovered that (as I'd expected) I didn't have all the answers. I knew I wouldn't going in, knowing that I had no previous personal experience to draw upon, and Sophie came with some unique health challenges. But instead of finding mothers everywhere with open arms, ears, and hearts ready to commiserate and buoy each other up, I found that sometimes it felt like I'd entered a modern-day parenting minefield with live land mines everywhere.
It seemed nearly every parenting topic was volatile. I felt like every topic was so hot and explosive that any time I opened my mouth for help, I might be blasted with judgement or negativity.
My philosophy is that there is no way to be a perfect mother, but there are about a million ways to be a good one. So, when something I'm doing doesn't seem to be working, or I'm not sure about how to go about something, my instinct is to ask someone else how they're doing it to see if what works for them might work for me.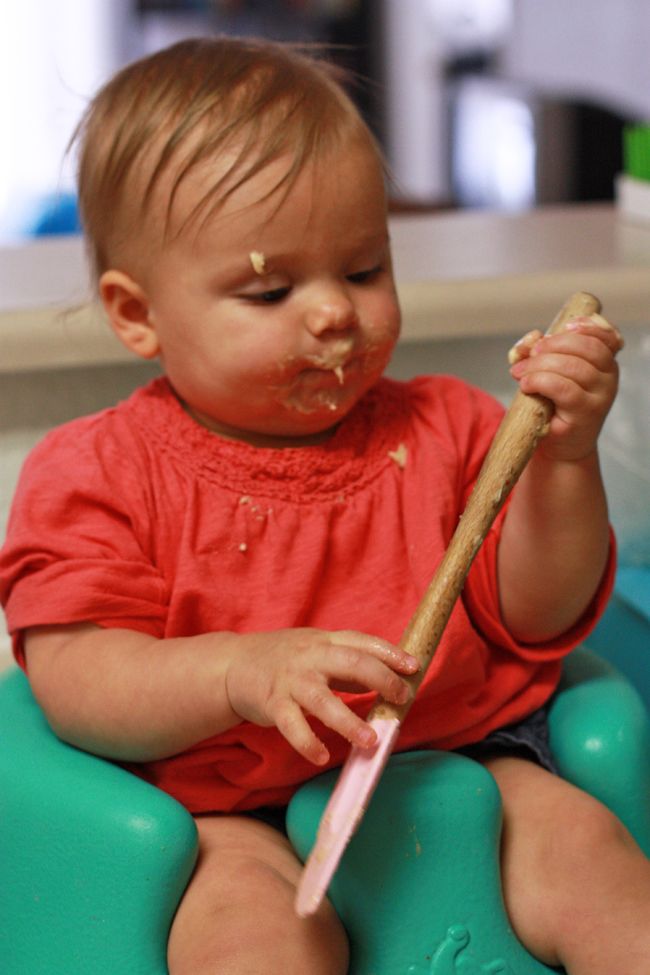 I'm coming to understand that it might just be because parenting involves making a lot of stuff up and muddling through. Most of us have no idea what we're doing and we're just doing our best. Defensiveness is probably just a combination of frustration, sleep deprivation, and fear of judgement. I think I get it.
It's easy on Mother's Day to feel sad–sad that you don't have a baby of your own yet, sad that you miss your own mother, sad that you're not the mother you imagined you'd be. Somehow, I've been able to escape the sadness this year, and I wanted to say thank you.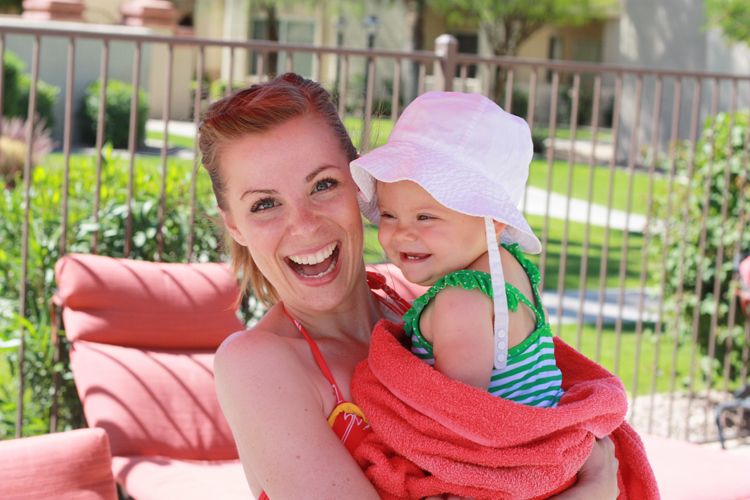 Thank you, dear readers, who have weighed in when I asked about travel tips for taking Sophie on a plane for the first time, or who recommended toys. Thank you to the dozens of people who wrote to me with suggestions during Sophie's reflux and food allergy craziness. Thank you friends who don't look at me like I'm a crazy person when I approach you with a question that I should probably know the answer to. Thank you to all of you who regularly join with me in admiring Sophie's squishy baby thighs and her crooked little smile, and her crazy bedhead.
Thank you for being part of my mothering club.
And to everyone who has ever helped mother me or my baby: Happy Mothering day.
Other Mother-related posts:
Last year's Mother's Day post
On going through miscarriage