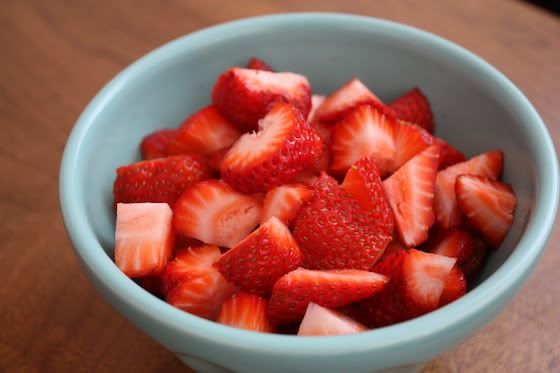 I don't really watch tv. I don't even HAVE tv (we have a tv, we just don't get any channels). We pretty much just rely on Netflix and movies rather than being television people.
Several weeks ago in my pregnancy, I was more or less on the couch or in bed for much of the day. The feeling sick wasn't very pleasant, but the reason BEHIND feeling sick was absolutely lovely, so I tried to make the very most of it and connect to my baby. I was able to breathe and rest my way through almost every symptom. Still, there was one I couldn't do much about, and it was kind of funny.
For a solid 2 weeks, I had blurry vision. It was like wearing the wrong prescription of glasses (whether or not I wore my proper prescription glasses). So there were a few days in a row where I just needed to rest my eyes rather that trying to focus on the small details of a computer screen, book, or sewing project. I did a lot of thinking and planning with my eyes closed, listened to music, and it was really very manageable.
On day 3, it occurred to me that I could turn something on to watch (since I didn't need specific focus for a movie unless it has subtitles). Don't ask why this didn't occur to me before…it just didn't. So, I went to the computer, pulled up Hulu, and decided to see what was new. I saw that Dancing with the Stars and The Biggest Loser both had their season premier episodes up. Although I adore dancing, I don't really love watching David Hasselhoff in spandex and glitter try to "out-sexify" the other competitors, so I opted for Biggest Loser. I'd never watched the show before, and pretty much only knew that Bob is the "nice" trainer and Jillian can scare the pants off a rabid tiger. So I decided to give it a go.
I then experienced my first pregnancy cry.
During the first episode of the season, each competitor's background story is highlighted and you get a feel for how each person got where they are today. Almost every story was heartbreaking–someone's 3-year-old son passed away from cancer, someone just defeated breast cancer, someone's mother recently died from weight-related disease.
I. Was. Bawling.
I wanted every one of them to get on the show and to have amazing success. My heart broke for the tragedies they'd faced and the challenges their current weight presented. I just cried and cried through the whole thing.
Then, I realized I was having my first "pregnancy cry" and I burst out laughing. So, there I was, tears streaming down my face, laughing my heart out. It was wonderful.
And now, I watch Biggest Loser every Wednesday online.
The end.