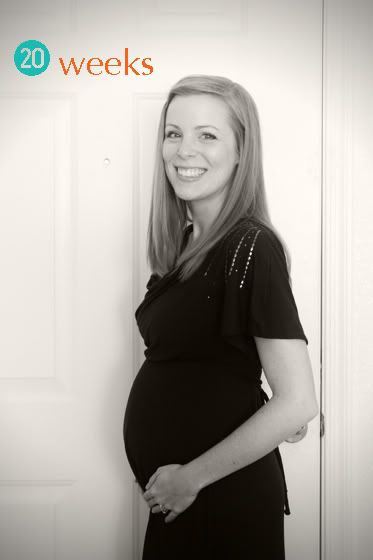 Pregnancy photos. I really didn't intend to take very many. Not because I have anything against them, I just rarely have photos taken of myself in general (since I'm usually the one behind the camera).
Originally, I'd intended to take a few here and there, mostly right before going to the hospital when I was especially bulbous and puffy. Still, life doesn't always go the way you suppose it will, and I didn't get pregnant for keeps for a long time after deciding I was ready. So when my little sister Jordan moved to Boston to serve an 18-month mission for our church, my plans changed.
Jordan and I have always been really close and we were really sad not to get to experience my pregnancy around each other. She asked me to send her weekly pictures so she could feel included in the pregnancy, and so I changed my mind.
It's been fun and funny to take weekly pregnancy pictures. I've been doing them since I was about 12 weeks along, and it's just been really interesting. There is a certain amount of…well…permanence in taking pregnancy pictures. I'm not always sure how I feel about taking them. Most of the time, it's fun to see how baby has grown in a week. Sometimes, I feel self-conscious about how my face and body have changed.
In the end, though, I'm glad I'm documenting this pregnancy through photos. They're nothing fancy (a quick snapshot before church most weeks), but I really do love being pregnant and it's a great way to stay connected to that feeling.
Pregnancy has been an amazing blessing I wasn't sure I'd get to experience for a very long time. Babygirl has been moving and kicking for a few weeks now, and that has been one of the sweetest experiences of all. I love the little reminders that she's there and moving. I look at her recent ultrasound pictures and remember watching her heart beating on the screen. I run my hand over the pictures of her little fingers and toes and feel such a sense of awe that any of us are ever formed correctly, considering how much we have to go through to come into the world.
So even though I still sometimes look at the pictures and wonder how my body will ever accommodate 20 or so more weeks of pregnancy (seriously), I'm glad the pictures are there and I'm grateful for this amazing experience.