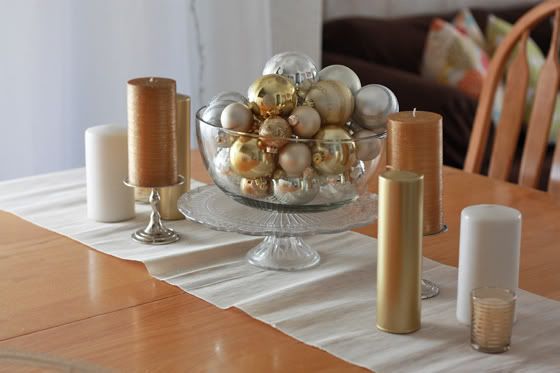 "when the world falls in love…every song you hear…seems to saaaaay…Merry Christmaaaaaas….toooooo youuuu"
Have you heard Harry Connick, Jr.'s version of The Christmas Waltz? Because you should look it up right this very instant. Go ahead. I've got time to wait.
So, the secret's out. Christmas has begun in our house. Admittedly, it was a bit earlier than usual this year, although I WILL say, I made it a LOT later in terms of Christmas music. It's just… I love it.
I taught a pie-making class to a group of 14 and 15-year old young women from church last Wednesday, and the home the activity was hosted in was magnificently decorated for Christmas. The tree was beautiful, and there were all sorts of places around the living room and kitchen with little decorations, displays, and nativity sets. It was absolutely beautiful.
By the time I got home, I was ready to listen to Christmas music, and Michael was 100% on board.
Decorating for Christmas is different in an apartment. For instance, although we feel like we have a lovely-sized space for our needs, there just isn't a great place for a Christmas tree. So, we have yet to have one in our marriage. So, to spruce things up without the greenery, we strung twinkle lights across our windows, put up our few decorations, and put together a centerpiece on our kitchen table. To top things off, we bought a small set of those heavenly-scented pinecones to keep our house smelling Christmas-y.
It's early. I know. Thanksgiving hasn't even happened yet. But it's feeling very merry at our house. And I love it.