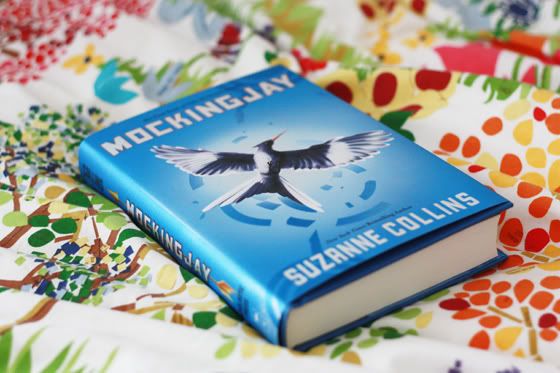 I read this voraciously from 10am-3:30pm yesterday while doing laundry. It was INCREDIBLE.
(Note: I DID manage a lunch break and a snack break.)
If you haven't read the Hunger Games series, now is the time to start. It's really riveting, well-written, and, well, addictive. Bonus: no more waiting for the final installment to come out!