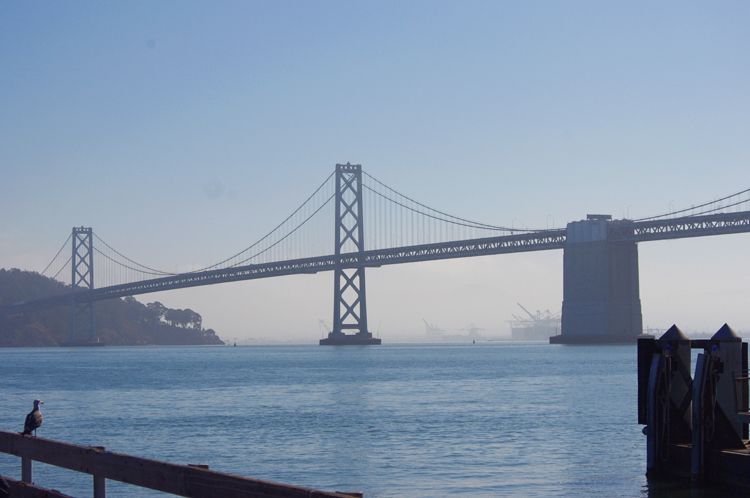 So… remember how I went to California a few weeks ago? Oh, right. You might not remember since I haven't blogged about it yet. Sigh.
I'm sort of that pregnant person. Who gets behind. It happens. Moving on.
It was such a wonderful trip! I can never get enough of being with everyone. Sophie traveled like a dream (bless her). I was quite a spectacle in the airport (pregnant belly, pushing a stroller, carrying a giant car seat in a backpack carrier on my back, and dragging a colossal suitcase), but managed pretty darn well. Fellow travelers were very kind and complimentary of Sophie, for which I was grateful. Thanks for your travel tips!
I couldn't possibly do the full trip justice in words, so here are the pictures with captions (thank you to my sister Elisabeth who took almost all of these). Just know that it was glorious, and trips to visit my parents and sisters are never long enough. Sigh…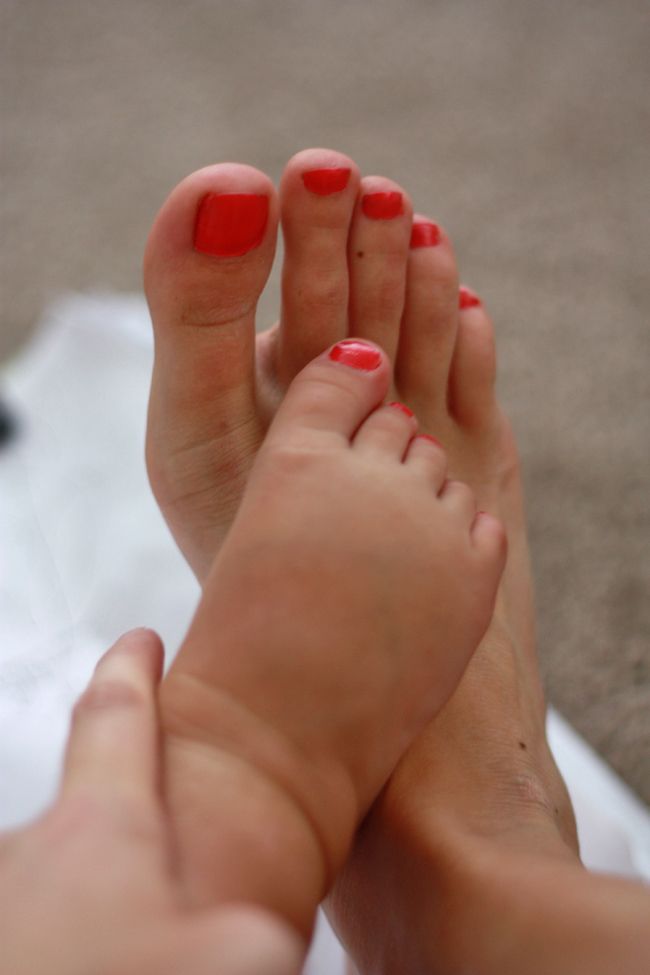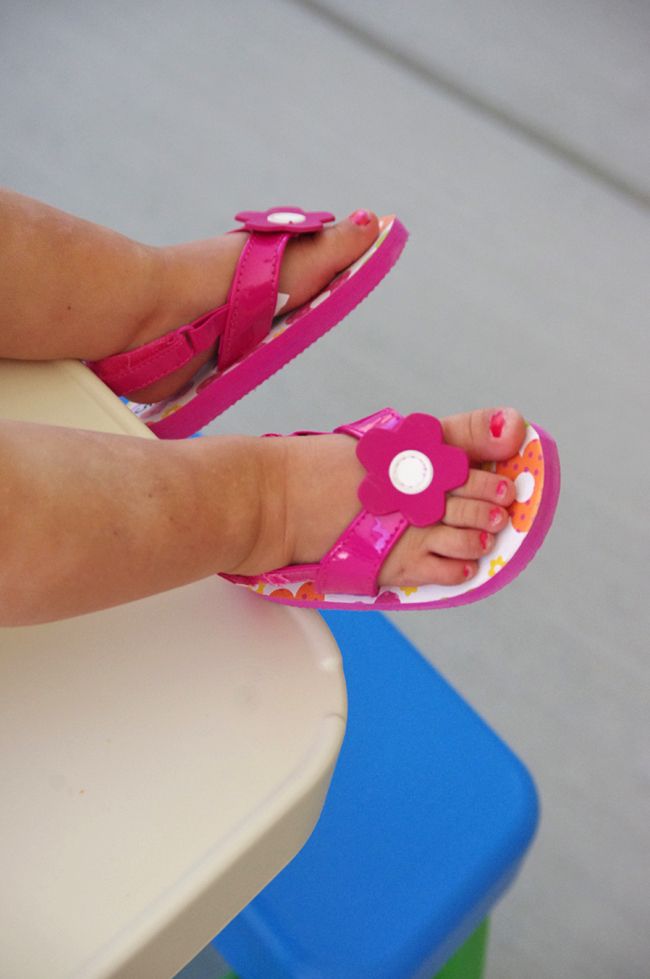 Sophie and I painted our toes the same for our mother-daughter trip. Hers looked even cuter in her first pair of flip flops (thank you Gramma!)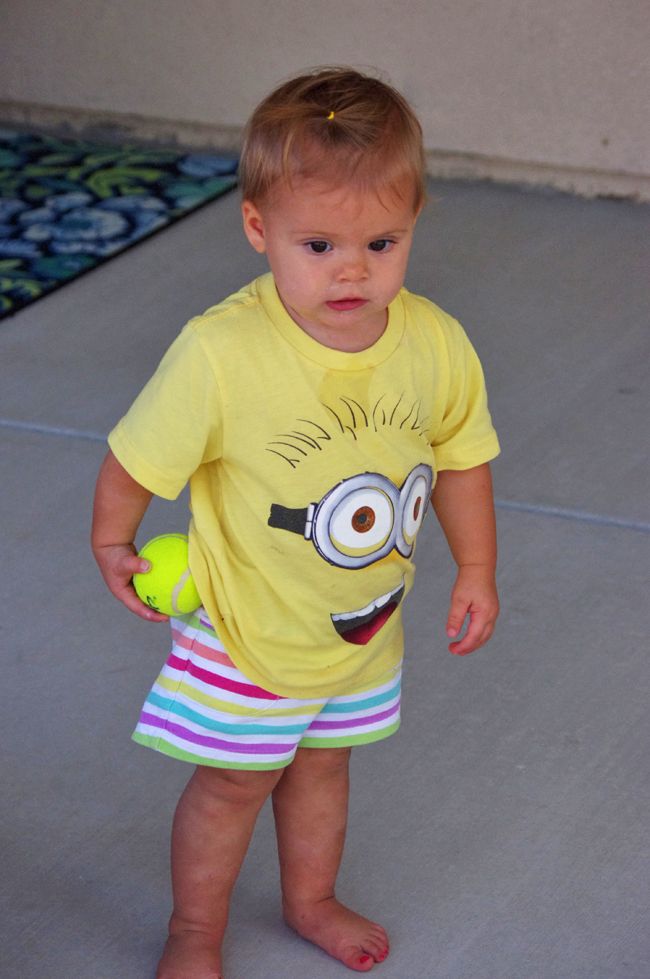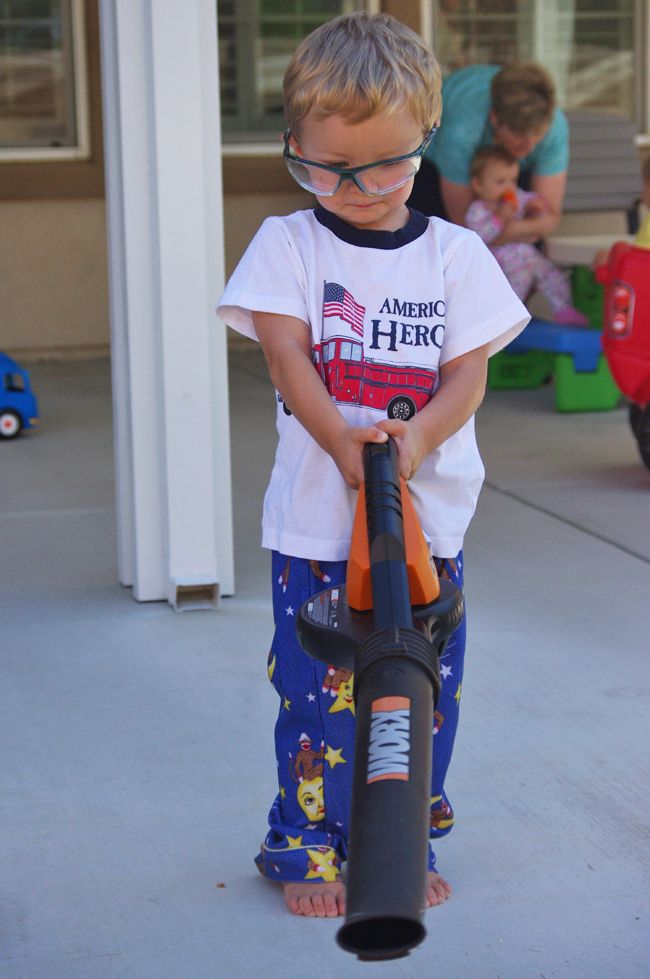 Lots of morning walks and playing on the porch after breakfast.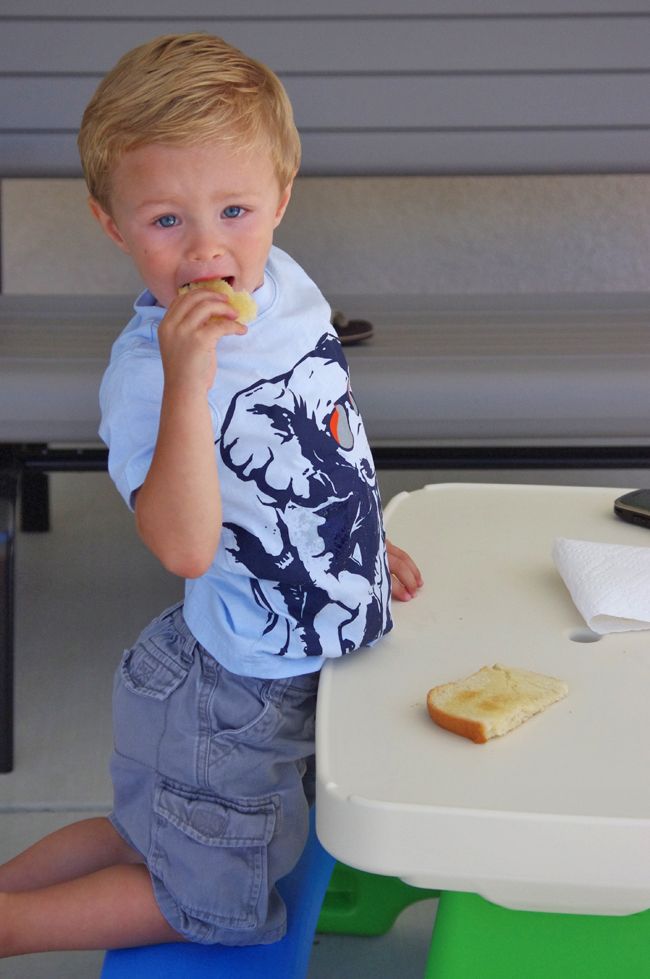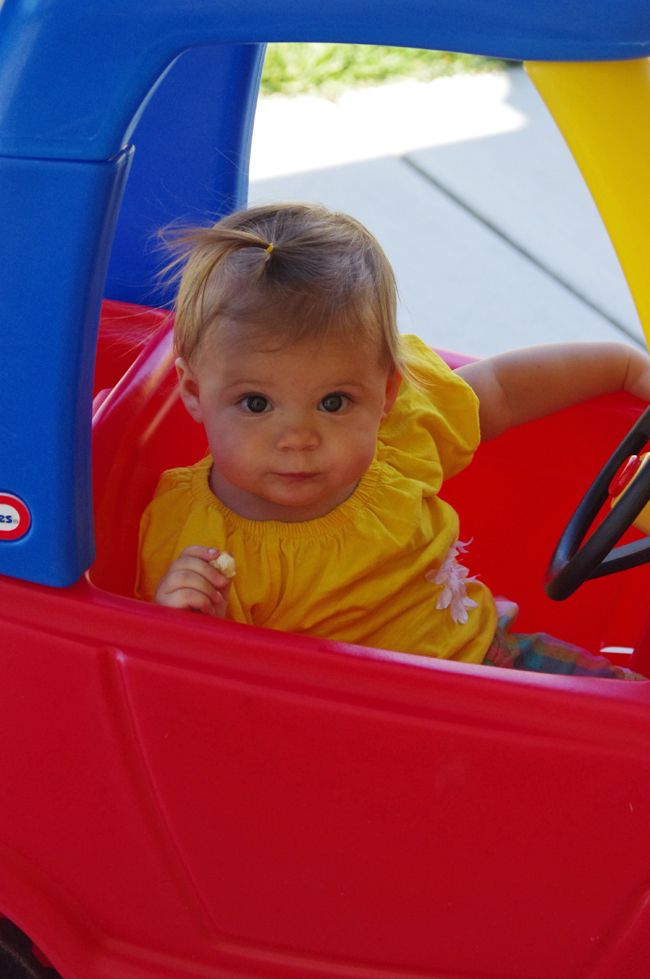 …also stealing Luke's toast when he wasn't looking.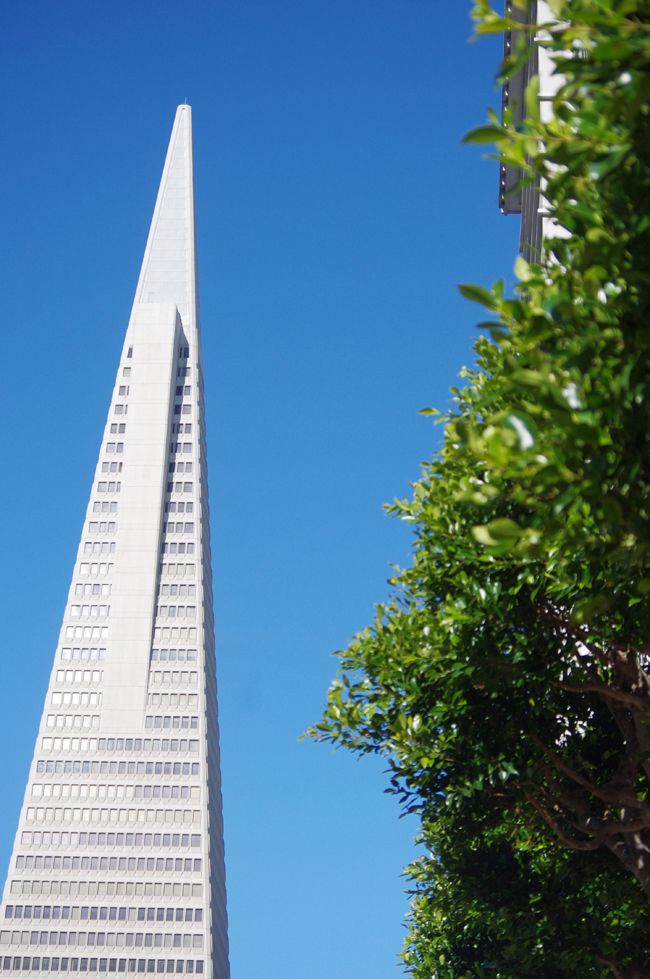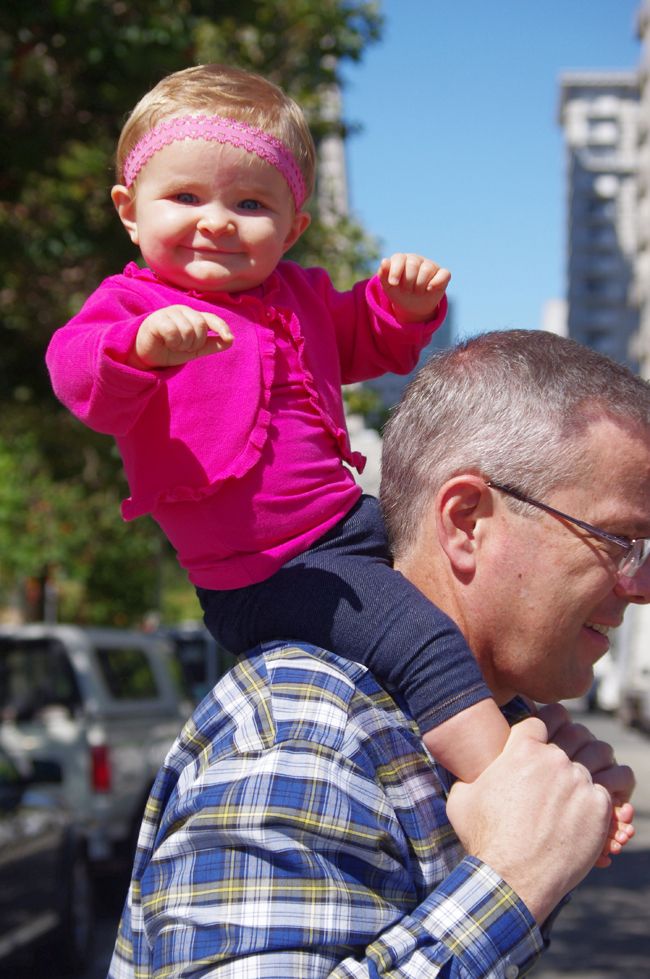 A trip to the most AMAZING San Francisco farmer's market… I was in heaven.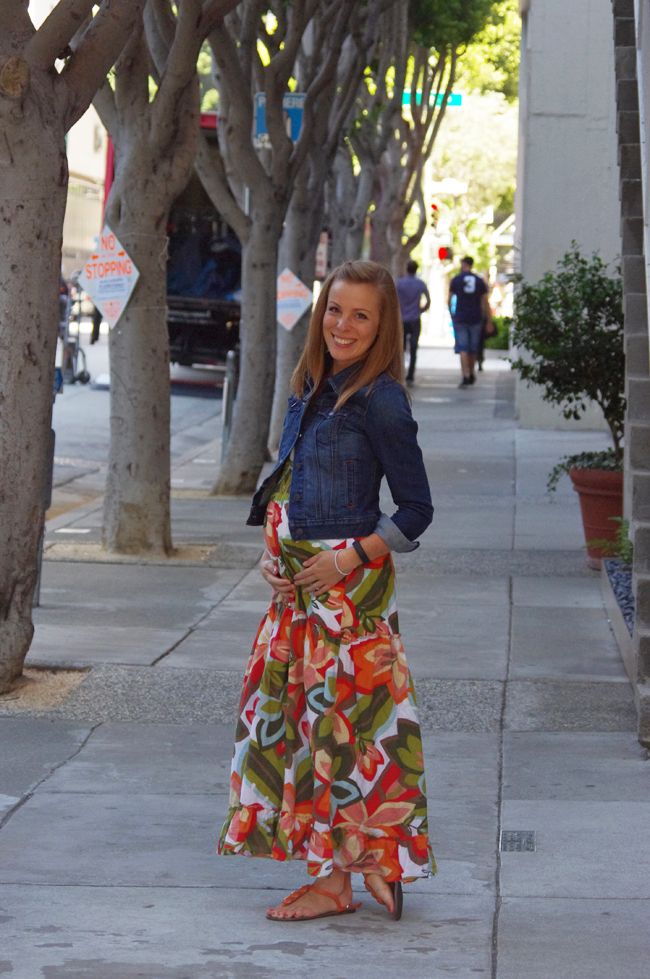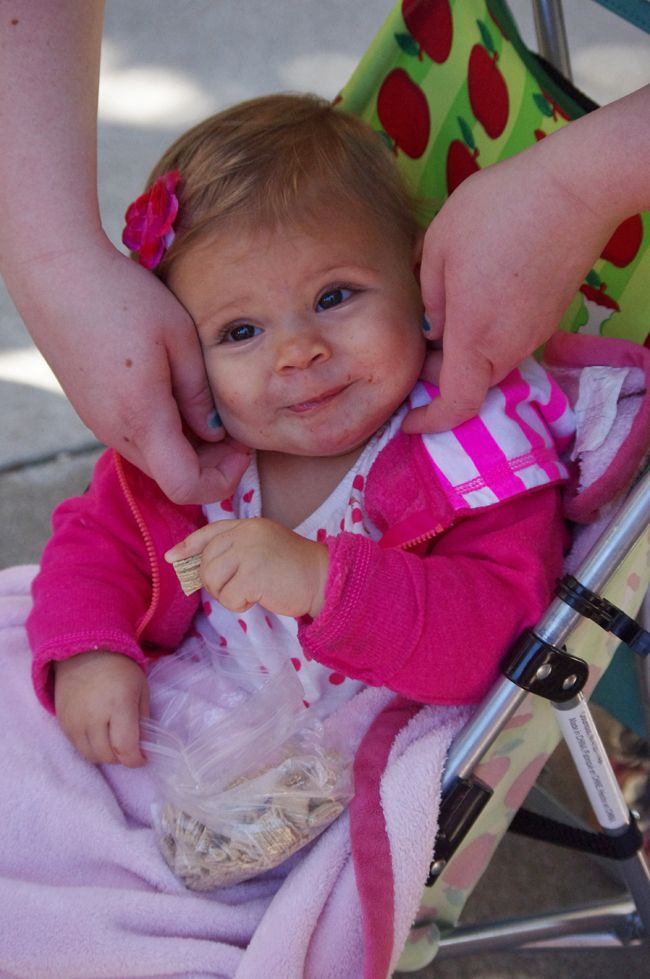 The weather was perfect, the crowd was full but manageable, and the munchkins were happy campers.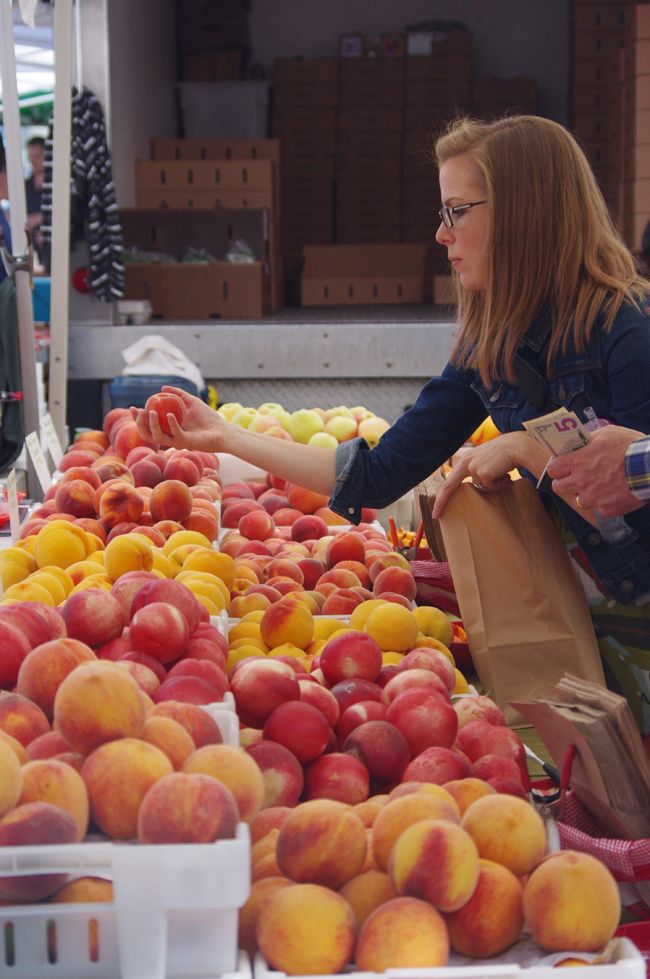 The market included the best peaches I've ever eaten (red top variety)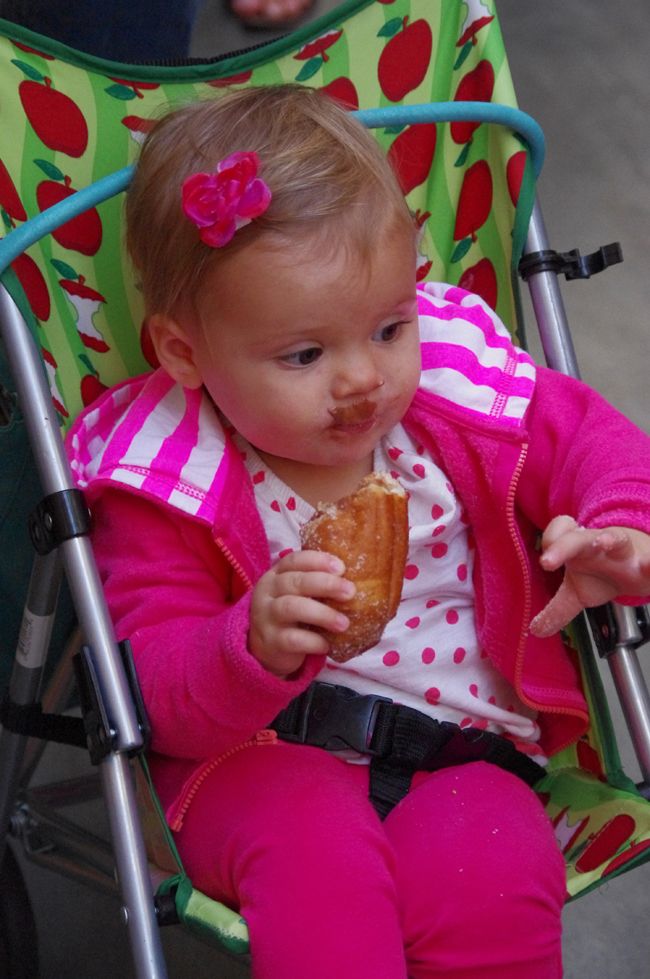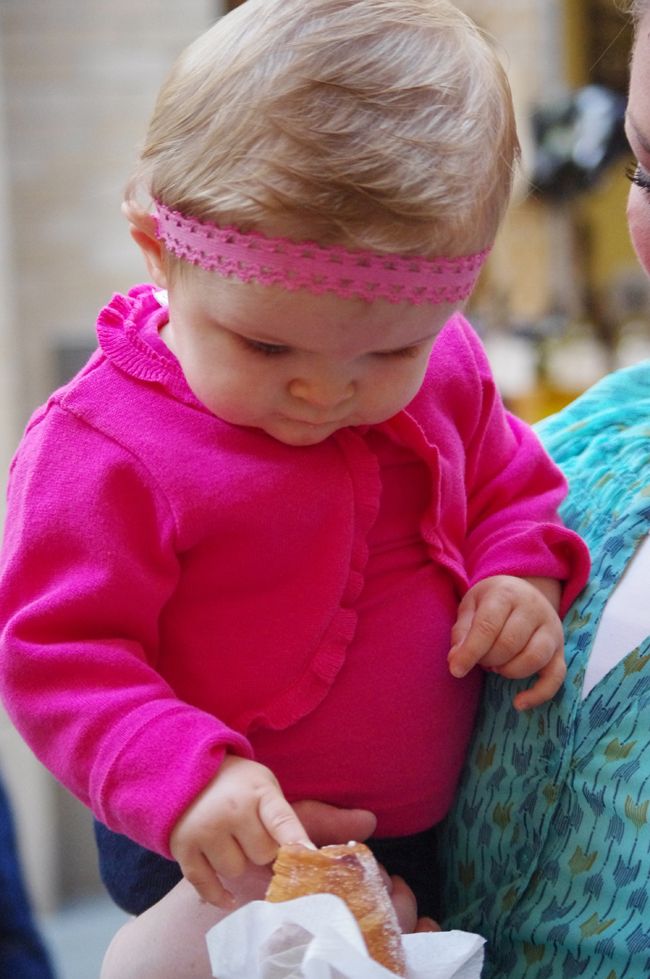 It also included a trip to the Scharffen Berger chocolate stand (try the dark chocolate nibby–you'll thank me) and Sophie's first doughnut. It was divine and chocolate-filled, and girlfriend dug right in. As in, chocolate filling up her nose and still shoving it in as fast as she could. Sadie was much daintier with her lemon-filled.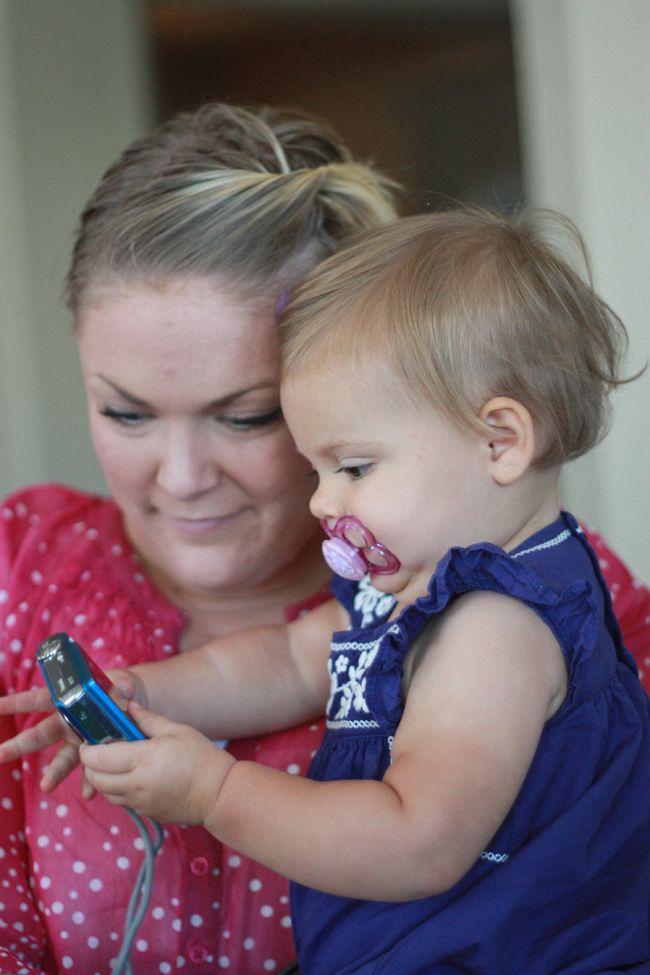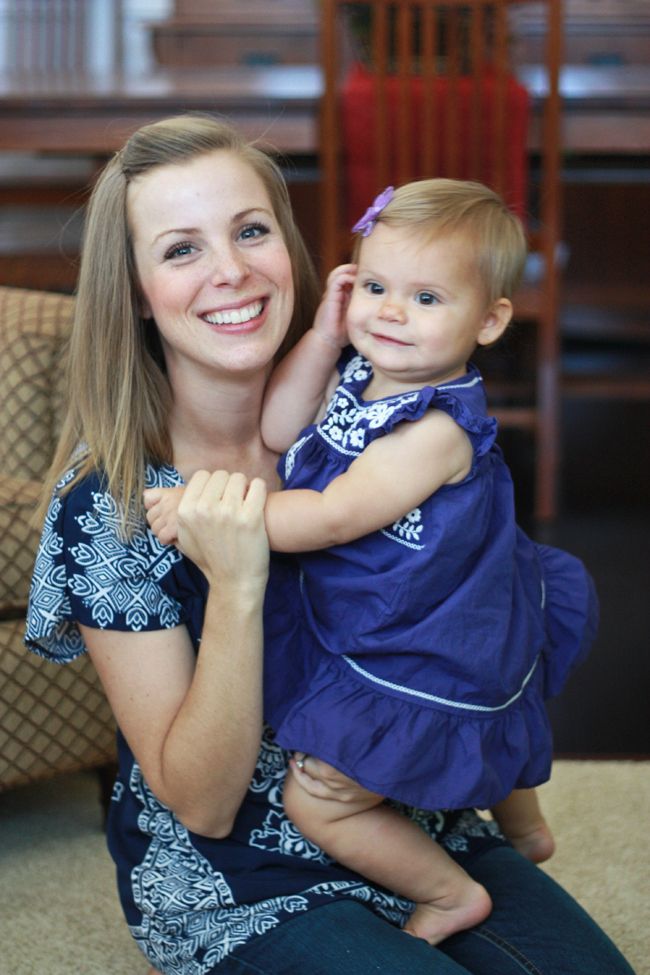 We had fun watching movies, talking, shopping, playing Just Dance 3, swimming, visiting a splash park, and getting as much girl time as possible.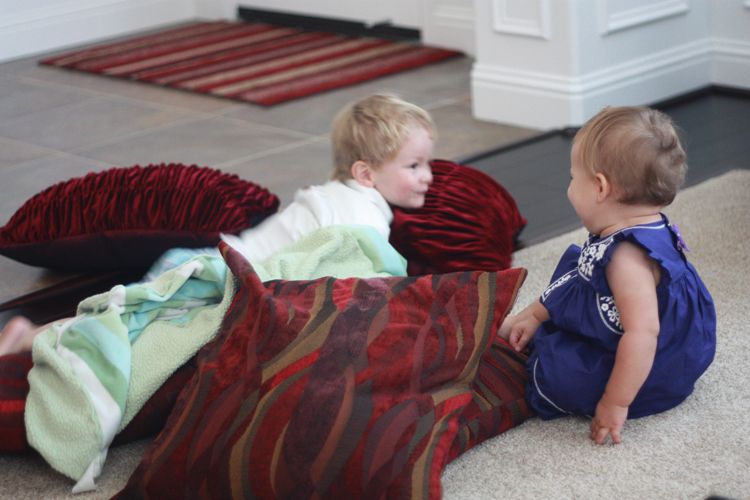 Sophie couldn't get enough of Luke. She followed him everywhere, tried to get him to chase her everywhere, and wanted to touch (read: steal/pilfer/swipe) everything he played with. He was endlessly patient with her, bless him.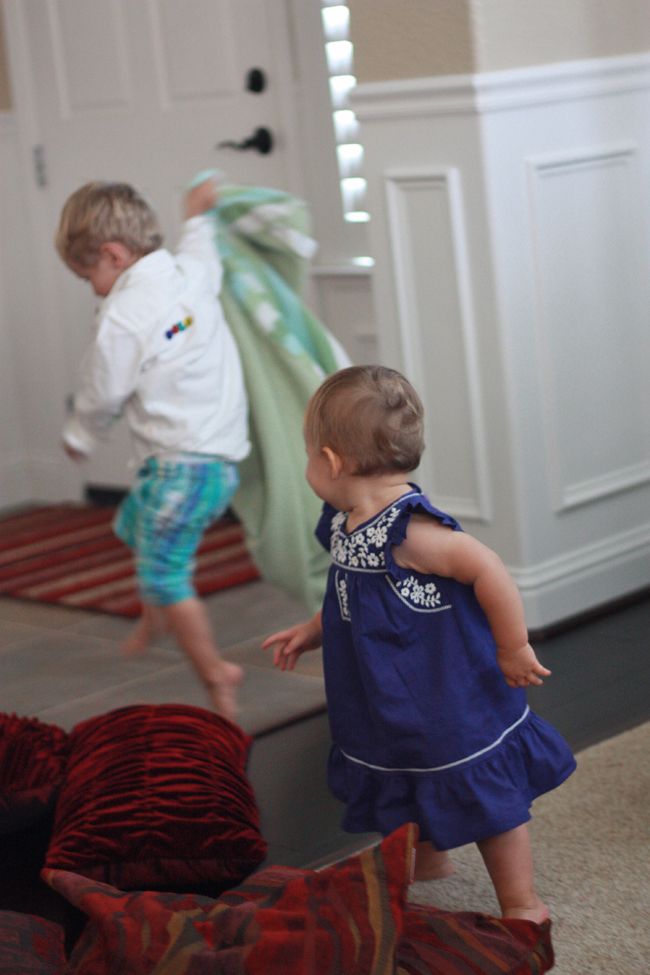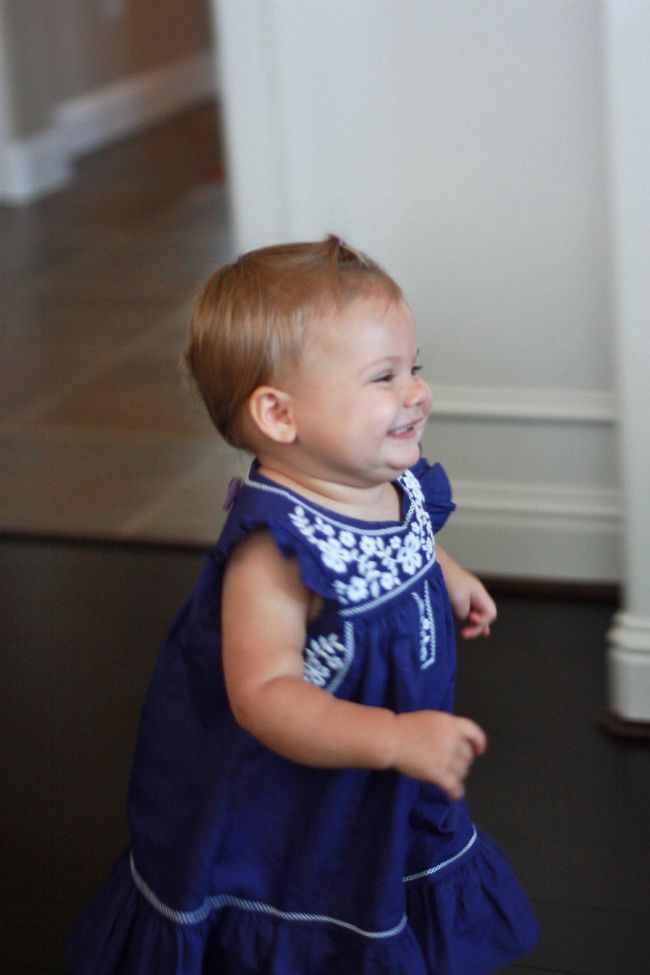 He also made her laugh harder than anyone else.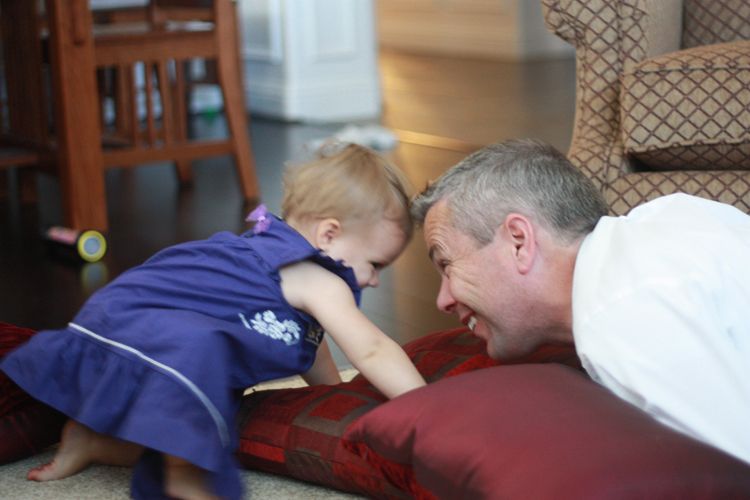 Grampa was a close second.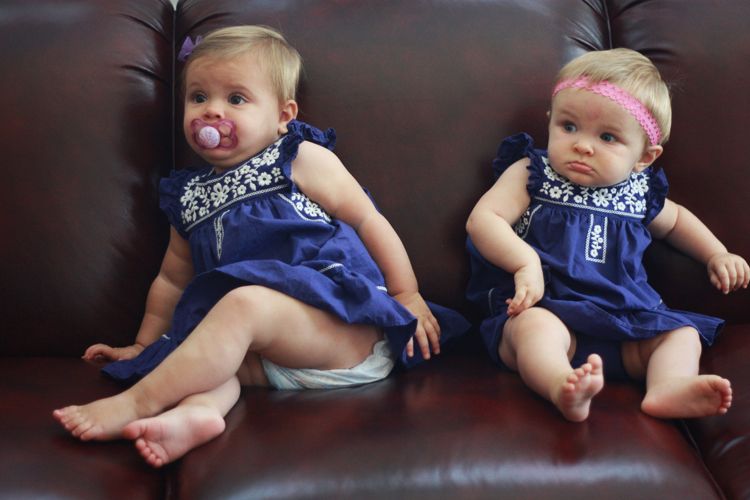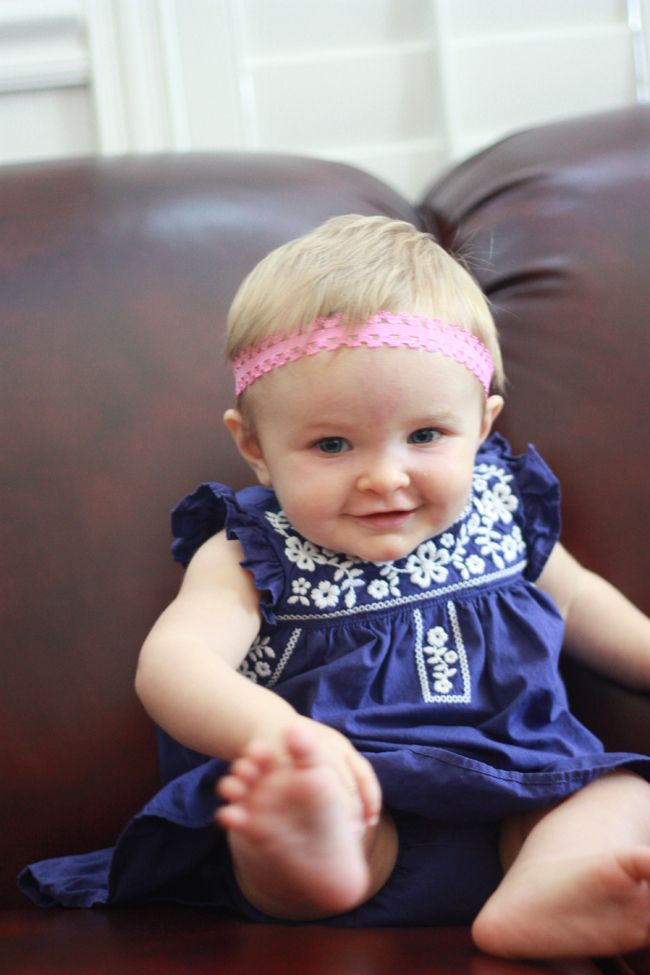 There were lots of attempts to take cuzzy pictures. Most of them ended like this…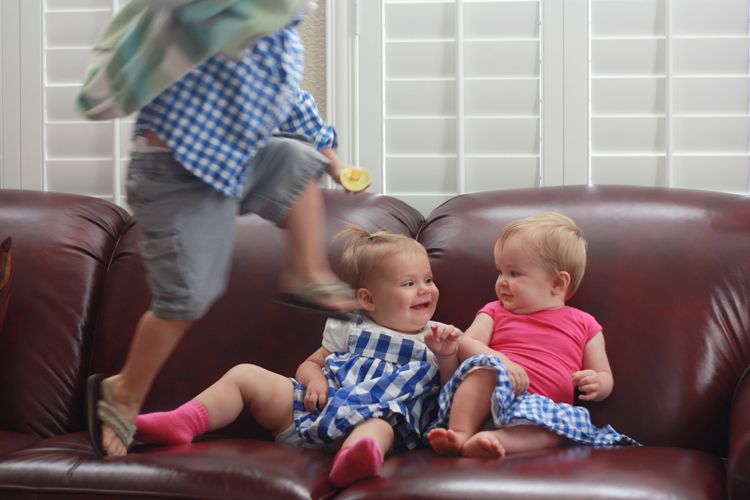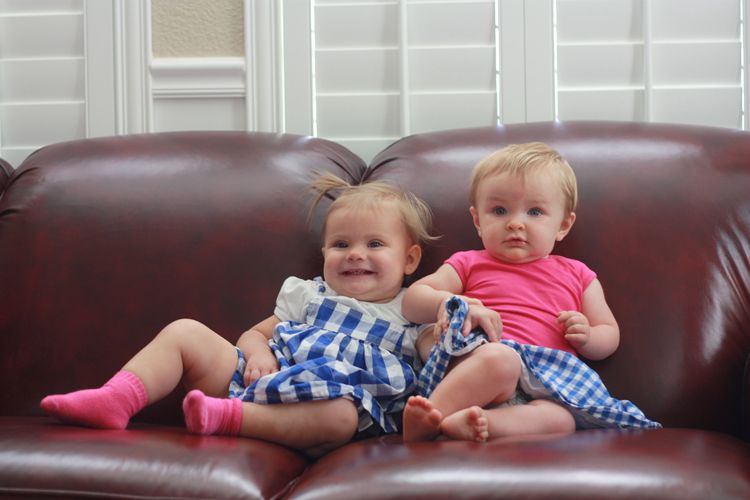 There were a few that turned out semi-okay. (Thank you Luke and fruit snacks)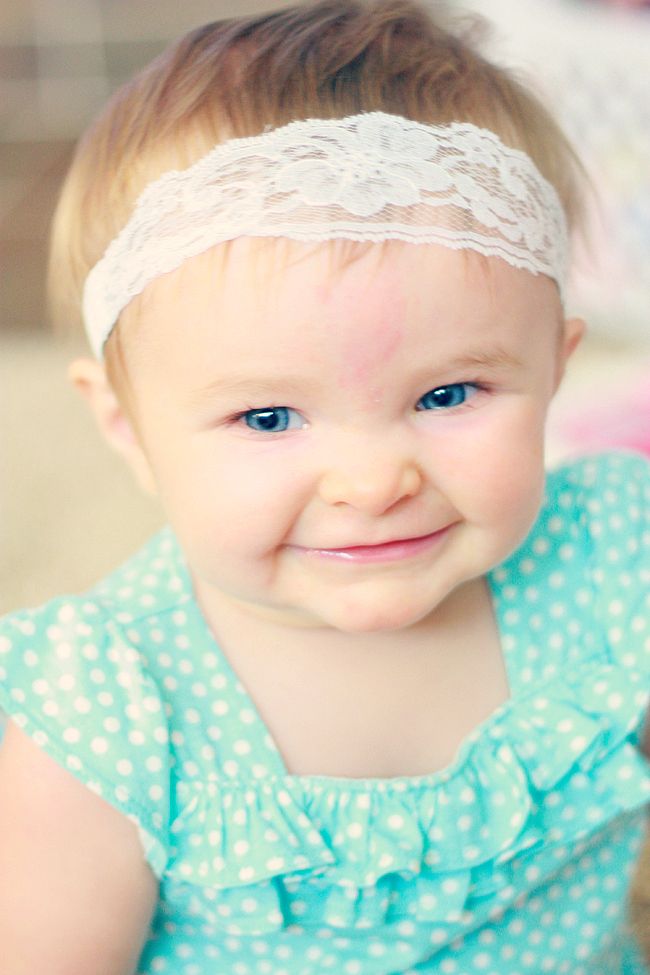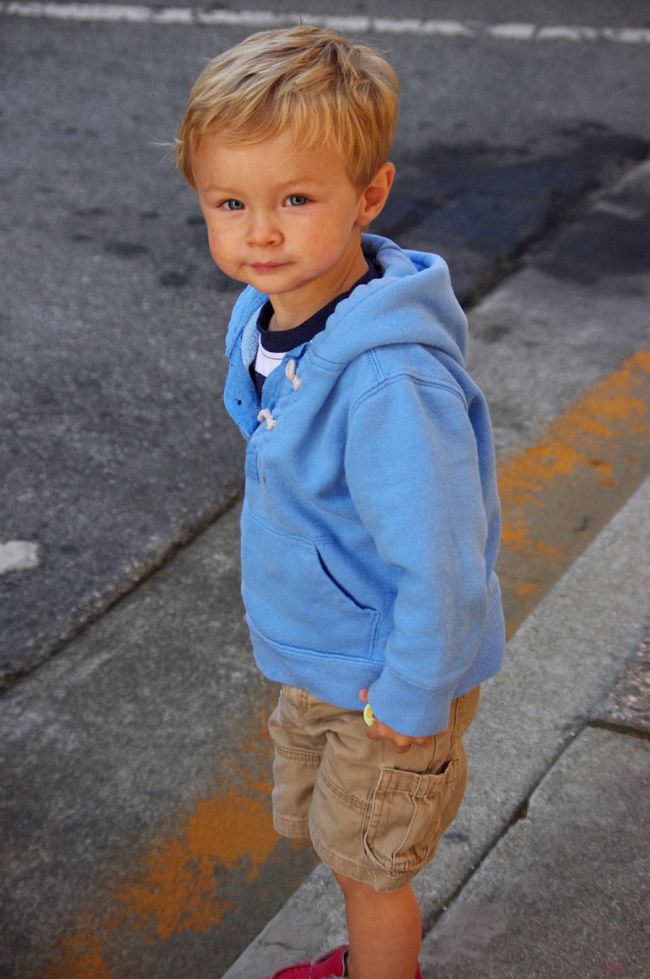 Doesn't my sister have the most beautiful children!? Seriously. Sadie Lady is a dream and every time we see photos of Luke, Michael says "he's so GQ!" We aspire to have our baby boy dress as dashing as Luke. What a dreamboat.
THANK YOU to Elisabeth, Jordan, Mom, Dad, Luke and Sadie. We love you and miss you already!