our colorado trip: water baby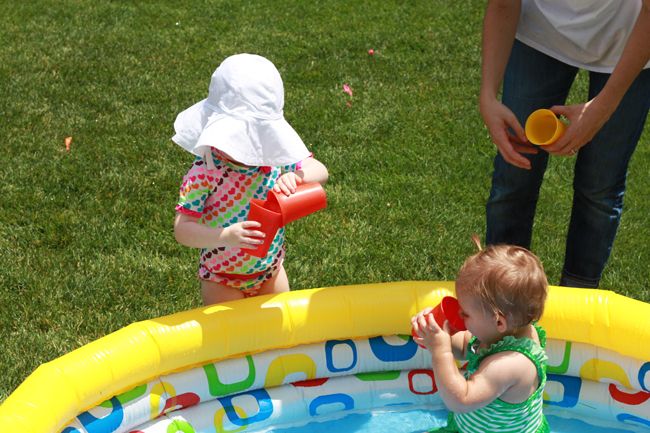 For the 4th of July and Michael's dad's 60th birthday, we flew out to visit his whole family in Colorado for just over a week. It was the first time we'd all been together like this in a few years, and it was so fun! We really enjoyed getting together and Sophie got a chance to spend some real time with her cousins, which always makes my heart happy.
If there's something we've known about Sophie since she was born, it's that she LOVES being outside. Even when it's 108 degrees here, Sophie would love nothing more than to spend all day outside in the fresh air (To clarify, in this case "fresh" is a euphemistic term referring to air that is located outside and not the traditional "cool, refreshing, clean" meaning).
Well, Colorado was an outdoor-lover's paradise throughout our whole vacation. We were fortunate to be situated away from the terrible fires blazing their way across the state, and enjoyed lots of time in the sun, the shade, the water, the sand, the mountains, and the fresh (traditional definition) air. Sophie was in HEAVEN!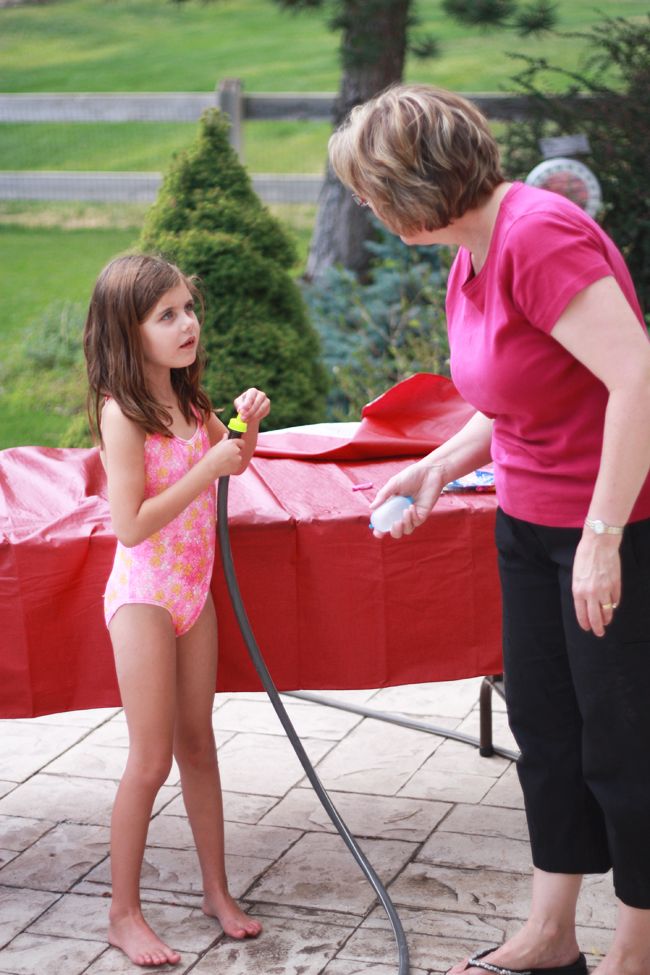 The morning we got there, we ate a little second breakfast (our flight left at 6:15am) and played outside for a while. Grandma Julie had set up a fun little play pool at the bottom of her slide and Sophie couldn't wait to get in.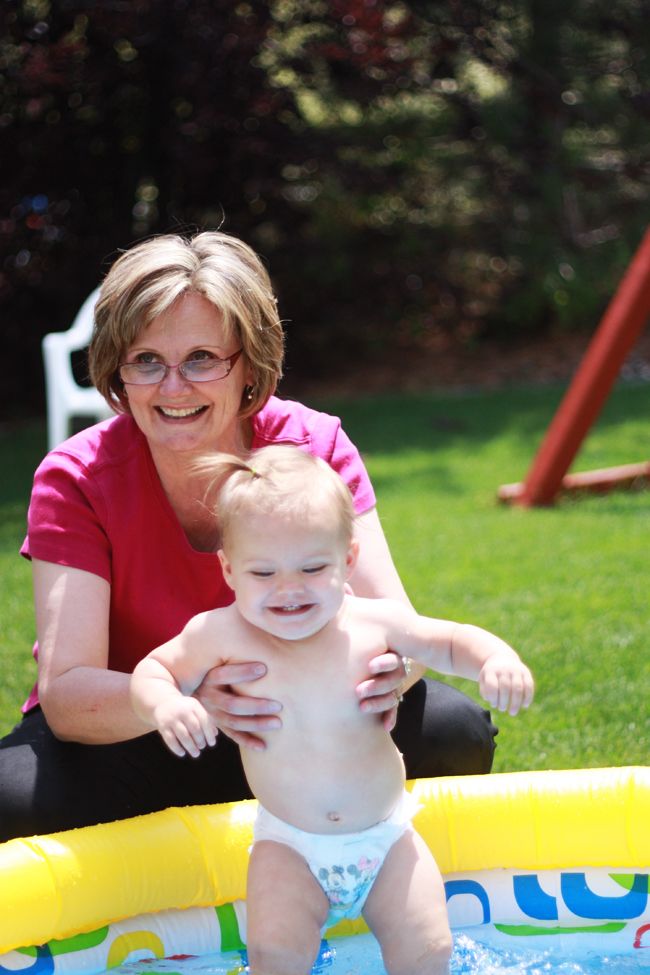 Seriously. No waiting. She tried to sit down clothes, diaper, and all.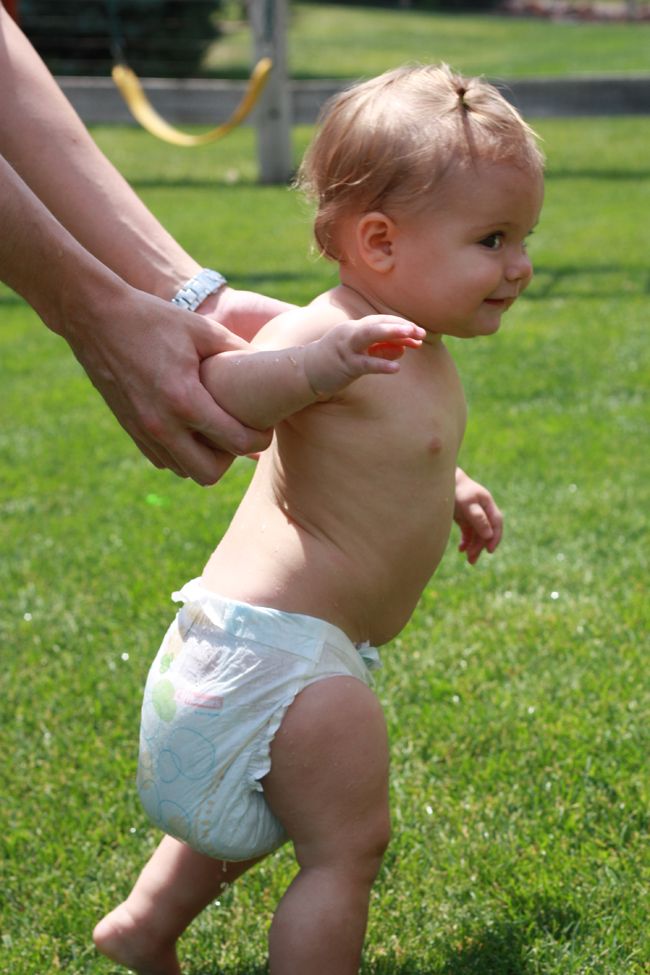 We got her down to her diaper and let her splash around for a few minutes before wrestling her out of the water and into a swim diaper and swim suit. By this time, her regular diaper had absorbed about 6 pounds of water and was clinging to her body for dear life as gravity threatened every second to pull it all the way down.
She thought it was hilarious to watch her cousins splash into the water and was nothing but happy…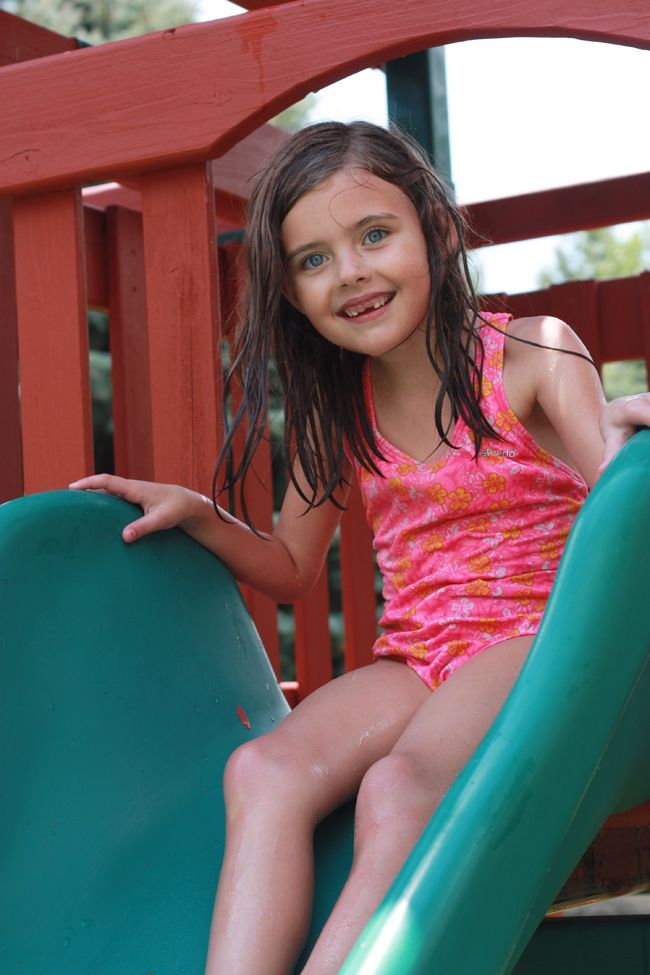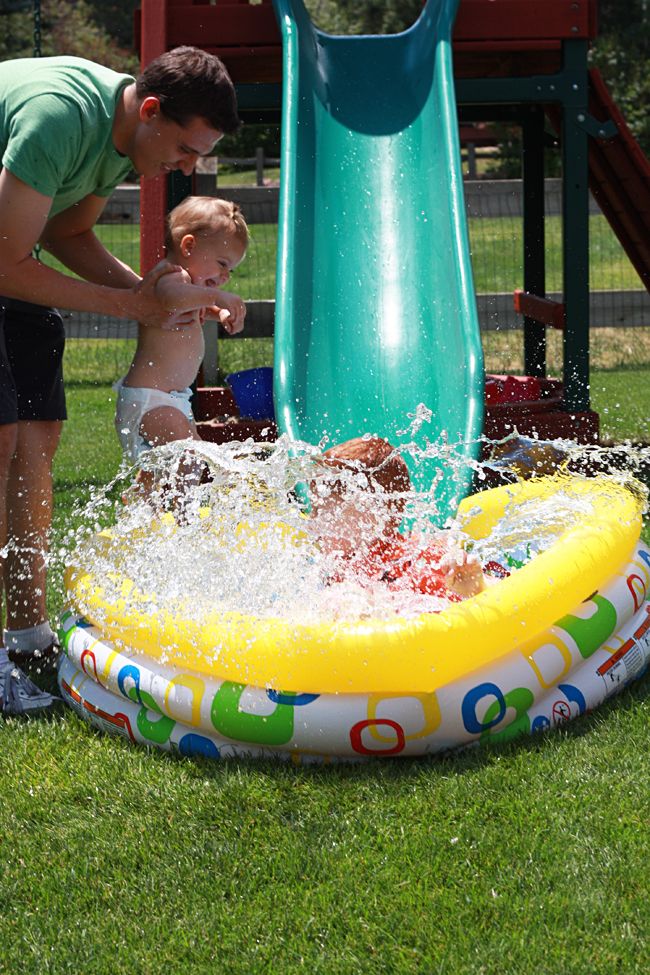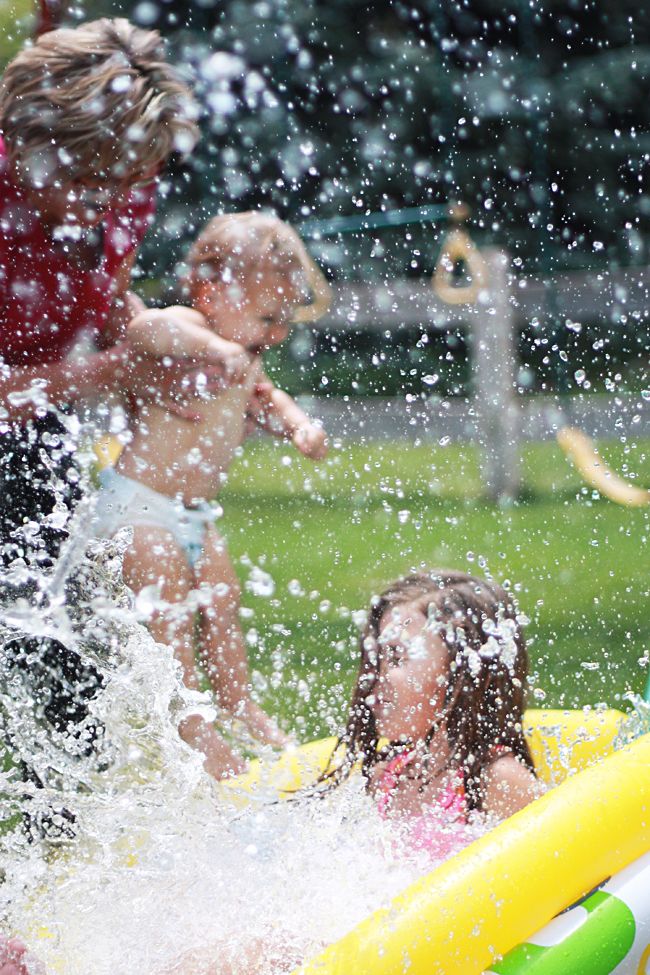 …well, until we made her get out.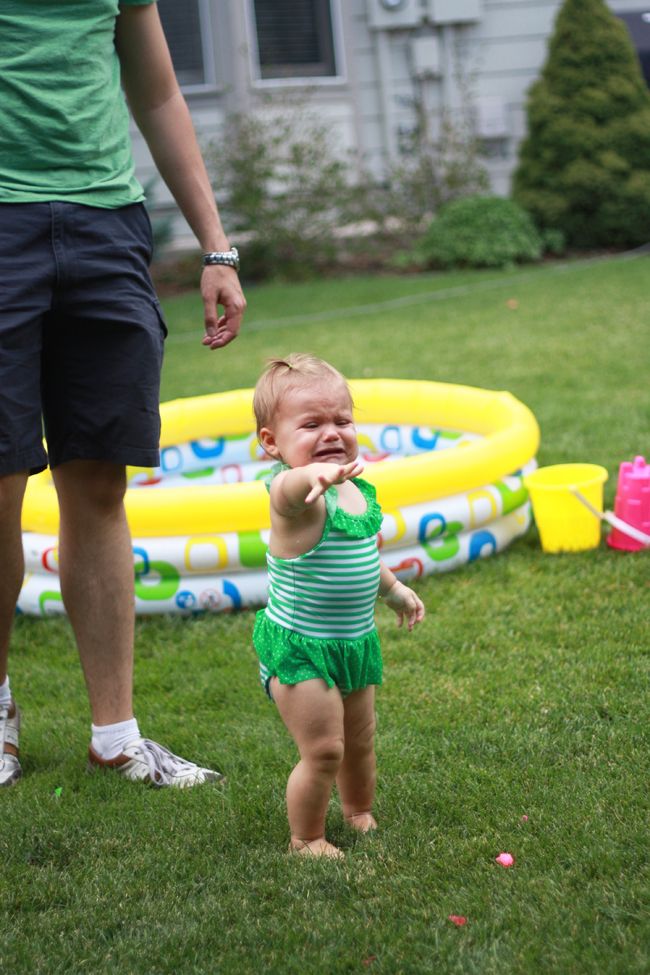 We are such mean parents, you know.
Lots more to come: a trip to the zoo, a hayride, picnics outside, and more!