There aren't really words to tell everyone you know that everything you knew about your life is now different. So, instead of spending days and weeks trying to find the right ones, I'll just set this down in one great lump and let you do with it what you will.
Sophie has autism.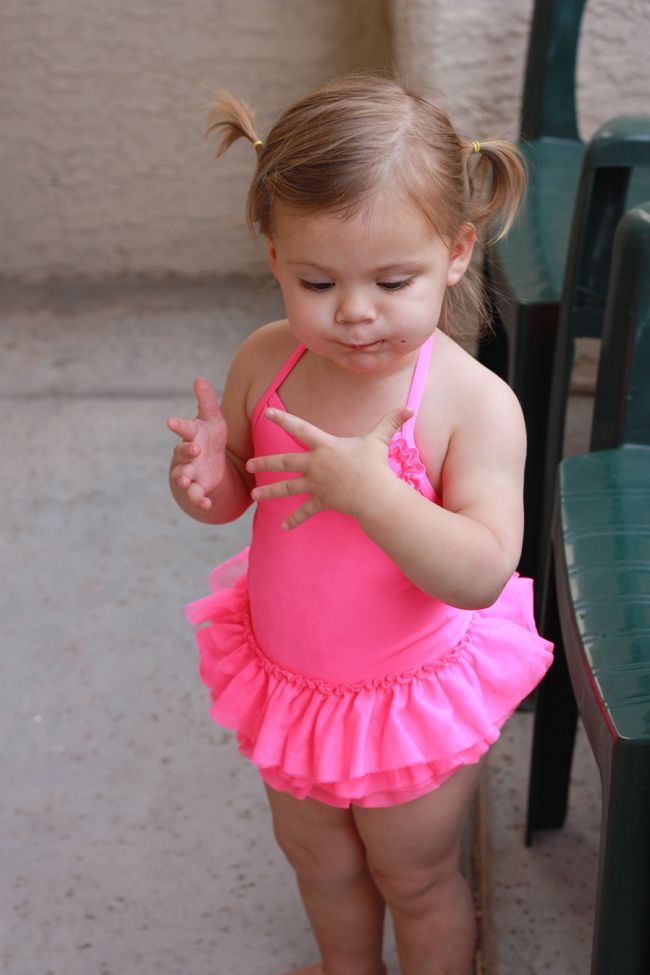 We've known for months that Sophie's behind verbally. She hardly speaks at all, and she loses words. She'll be two on Monday and last week she said exactly two words. Over the last several months, we've watched our formally social girl become increasingly drawn inward to a place where we can't always catch her. She doesn't respond to her name. She doesn't call out to us. She never says "mama." She doesn't copy us when we say "can you say ___?" She doesn't identify pictures when asked. She doesn't engage other children most of the time. She's not especially affectionate.
For months, I've sought reassurance from friends that she'll catch up. But despite all my constant narrating, book reading, practicing words, singing songs, and signing to her, we haven't seen any improvement. I couldn't sleep because of the worry. We decided to seek help. The first step was to talk to a new pediatrician. He referred us for a speech evaluation. At the end of our 2-hour visit, our speech therapist, Clare, kindly told me what I already knew: we should have her tested for autism. She told me to get in touch with Early Intervention services to see if we could seek out other therapies for her.
During a rare quiet moment in the morning, I called the number for Early Intervention. My hand shook as I dialed. And each ring took an eternity. And I could hear my voice shake as I talked to the kind and sweet lady on the other end of the line. She was very helpful.
I hung up the phone and burst into tears. Not like, tears that stream silently down your face. The choke-you-till-you-can't-breathe ugly cry kind. I sobbed. Sophie sat oblivious on one side of me, which made it worse. I was LOUD, I was shaking, and it didn't even register with her. Milo's lip started trembling, so I tried to shock myself into holding it together by attempting to smile at him. It was awkward.
The rest of the day, I just wanted to scream or retreat. I wanted to run. I wanted to shake out all the stress and the panic and the fear of the unknown.
Is this my new life?
Will she ever get better?
Will we be excluded from playgroups or preschools because others are uncomfortable?
Will she be tortured and taunted at school?
Will she date? Drive? Marry? Mother?
As I sat on the floor choke-sobbing between my 2 month old Milo who was starting to sympathy cry and a completely non-responsive Sophie, it seemed impossible. And unfair. I wanted my life back. I wanted the life I wanted back.
For days, I tried to simultaneously learn enough about the evaluation and therapy processes and to avoid any extreme stories of severe cases. I found myself on websites with photos that just made me bawl. Beautiful children whose eyes are unfocused and staring into space. Who aren't interacting with their parents and siblings. Stories of parents who, between the 2 of them, were working 5 jobs (and sometimes a paper route) to pay for the therapies their child needed. Hundreds of thousands of dollars of therapy. Parents sharing sadness and guilt that their child(ren) without Autism more or less always had to come second. Of mostly everything revolving around dealing with, treating, and coping with the child with autism out of necessity.
I had moments of panic–were we starting too late? If we can only have Early Intervention till she's 3, we can't waste a single day! Every day, every hour that passed seemed like moments lost. How would we ever pay for all the therapies? Would I need to find work? How will I manage caring for Milo and learning/paying attention during Sophie's therapy appointments?
I had moments of guilt–Is this my fault? Should I have worked with her more? Is there something else I could have done? How will Milo fit in all of this? Will he always feel like he comes second? That he always has to defer to Sophie's needs? How can I be so upset about the diagnosis?
I had moments of deep, dark sadness–will she have friends? Will people be kind? Will we be isolated? Will other mothers avoid me (and Milo) because Sophie is too difficult or awkward to be around? Will Sophie do well in school? Will I have the strength and courage to hold everyone and everything together?
I'd heard the way others discussed (even matter-of-factly) the autism of others. I didn't want anyone to talk about Sophie that way. I didn't want to spend my life defeated and constantly drained. I wanted to be strong and joyful and energetic.
The next weeks were a difficult blur. We had hours of evaluations. Speech evaluations. Audiology evaluations. Referrals to developmental pediatricians. Early Intervention appointments. None of us really slept well. Milo was sick for weeks. I'd find myself laying in bed, mind far too alert, eyes unable to close after feeding Milo in the middle of the night. It seemed that Sophie and Milo both needed me more than usual during the day. Some days, I literally paced for hours holding one or both babies. I was numb and hurt and had nothing left.
There wasn't a magical moment where it clicked for me. But it did. Breathing is easier. Sleep comes in longer stretches. Milo eventually took a full nap again. I am able to give myself a pep talk every morning (and afternoon and evening) and to believe that there is hope.
I've been though what feels like 27 stages of mourning. I imagine I have about 27 more to go. And while sometimes out of nowhere, the thought will cross my mind "will Sophie be able to do that?," I'm able to function. And breathe in and out. And hold and love my babies.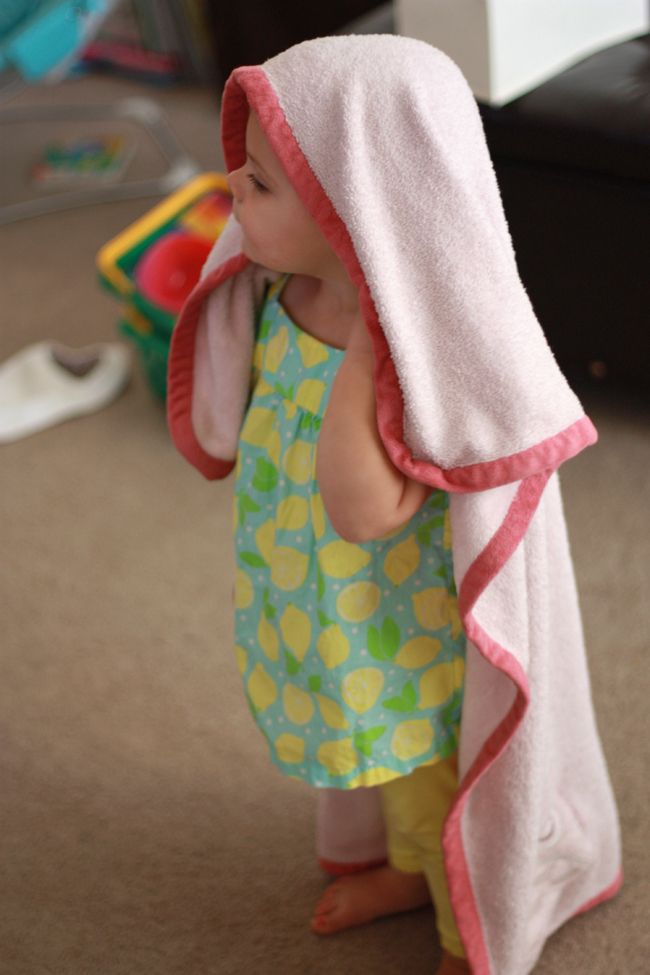 And there have been miracles. We've bypassed 3-6 month waiting lists for every single one of our tests. Family was in town from out of state to watch Milo while Sophie and I spent hours in a doctor's visit. A generous friend watched Milo for 6 hours when we saw the developmental pediatrician 2 hours away. Another friend lent us her portable DVD player to make the long drive smoother. People at church have been understanding and kind when I've been spacey and had a difficult time fulfilling my responsibilities as well as I'd like to. Doors have been opened, blessings have been poured down, and people have stepped in.
I said earlier that everything I knew about my life has changed. That's not entirely true. These things I know: God is good. Miracles are real. Love is everything. Kindness matters. Understanding is a blessing.
Our life will not be the life I imagined. Even if Sophie is streamlined by or before kindergarten, there are some very difficult years ahead. We'll be starting 3-4 kinds of therapy in the next few weeks. We'll all need to grow thicker skin and develop more patience and kindness ourselves. There will be unkind people. People who don't understand. People who judge or bully or exclude. But there will be so many wonderful, beautiful experiences and victories in the days and months and years ahead. I don't know what they'll look like, and I don't know how we'll get through them. But I believe that we will. And we'll learn to love our new life.
Because even though it's not the one I imagined, it's the one that I have and live and will learn to love again.
Note: naturally, this is a sensitive subject. Please be kind in your comments. Anything discouraging, derogatory, or unkind will not be published.
More posts on autism: