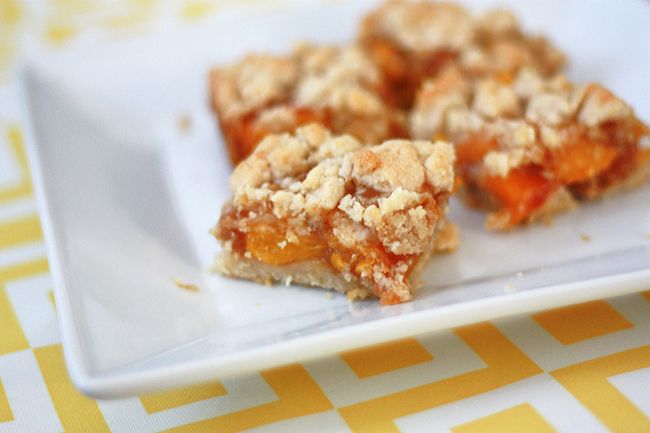 I did a really wonderful, rather adventurous thing this year. I bought a 34 pound box of Utah peaches. Please remember, I live in a household with 2 adults and 1-just-barely-starting-to-try-solids infant. I live in an apartment with a single above-the-fridge freezer. I don't have the counter space or equipment to can at the moment, so once those peaches arrived, the clock was ticking.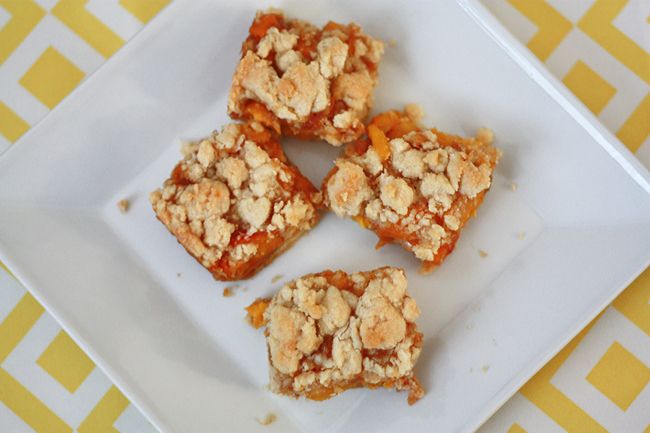 If you've never eaten a ripe Utah peach, you should make it a life goal. They're the juice-running-down-to-your-elbows kind. We had lots of fresh peaches each, froze lots of them, and then we baked. Oh, dear reader, we baked.
And of all the baked treats we made, these were our favorites. Perfect, flaky crumb topping, delicious peach filling–they were amazing.
I know peach season has passes for many of you, but for anyone else still enjoying peaches, make these soon! I loved the crumb and thought they'd probably be great with other kinds of fruit filling too–blueberry, cherry, apple–there are lots of choices!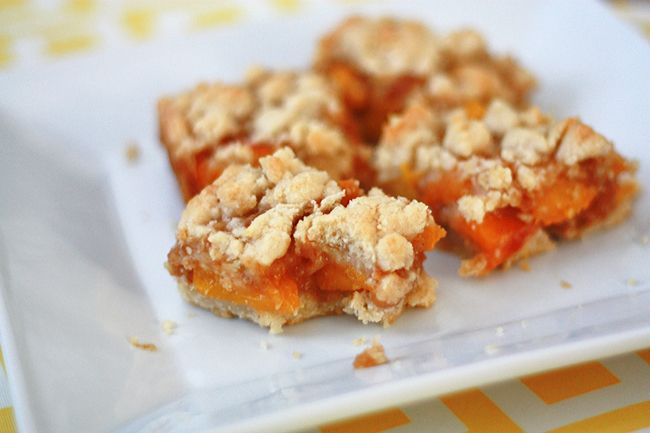 Print
For the crumble:
1

c cold butter

1

egg, lightly beaten

3

c flour

1

c sugar

1 tsp

baking powder

1/4 tsp

salt
For peach filling:
5

c diced peaches (

6

–

7

peaches)

2 Tbsp

lemon juice

1/2

c flour

3/4

c brown sugar

1/4 tsp

salt

1/2 tsp

cinnamon

1/2 tsp

vanilla
---
Instructions
Make the peach filling by combining peaches, lemon juice, flour, brown sugar, salt, cinnamon, and vanilla in a large bowl. Allow to rest while making crumble.
Make the crumble by combining butter, egg, flour, sugar, baking powder, and salt in a food processor until very crumbly (no larger than peas). Divide crumble in half.
Press one half into the bottom of a glass or light-colored metal 9×13 baking dish. It might seem like there's not enough crumble. Don't worry, just keep pressing with your fingertips. Pour peach filling into the pan over bottom crumble. Sprinkle remaining crumble over top.
Bake at 375 degrees for 40-45 minutes or until golden brown. Allow to cool before slicing.
Adapted from Sweet Pea's Kitchen