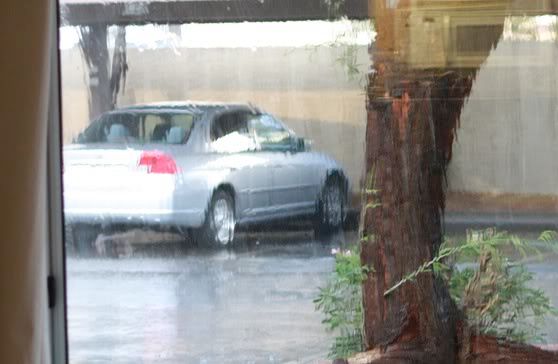 Michael and his brother happen to work in different departments for the same company and have been carpooling to work in the mornings. Yesterday morning, Michael's brother needed to get to work early, so they decided to leave at 6:00am.
We woke up early–the world was quiet. I made Michael's lunch while he got ready, then made myself a crispy piece of toast with homemade bread and topped it with butter. Although we don't eat in our room, I broke the rules and brought my plate in with me to rest on the bed while I ate and we talked.
I kissed him goodbye, then flipped on my reading lamp to finish Eat, Pray, Love. I realized that it was drizzling outside. I closed my eyes for a few minutes to just listen to the sound of the rain on my window. It seemed a very Eat, Pray, Love thing to do.
After a minute, I peeked open one eye and cocked my head to the side. Wait a second–is that ON my window or IN my window?
In a flash, I was out of bed, investigating the windows to see which was the culprit. Oh, no biggie, just the biggest window in my house. I grabbed a towel and stopped the tiny leak.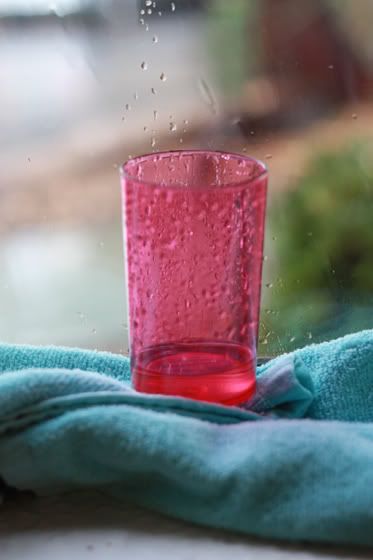 A few minutes later, I grabbed a second towel to stop leaks 2, 3, and 4. It soon became apparent that cups were in order.
8 leaks later, our window situation was taken care of, and I was back to enjoying the sound of rain.
What a romantic morning.