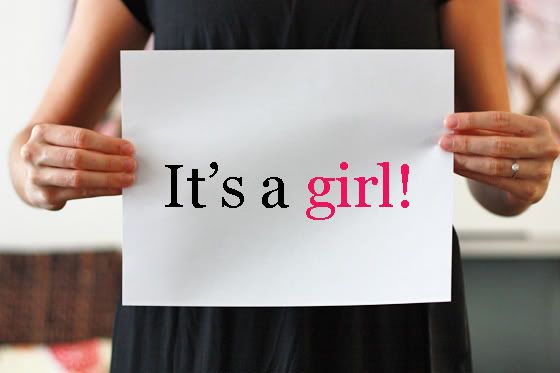 Well, folks, she's a girl!
Michael had really been SURE it was a girl since the beginning (as had most of my immediate family). I was completely indecisive and had no mother's intuition whatsoever. We'd decided beforehand we'd go out to lunch to celebrate–BBQ if it was a boy, Cheesecake Factory if it was a girl. I loved my Cheesecake Factory lunch and we had a fun time doing some preliminary shopping finally for baby.
We were both THRILLED to see our sweet baby girl in all her ultrasound glory this morning. She was healthy and everything seems to be formed correctly, for which we were both incredibly grateful. I was so relieved to see her heart beating so strongly and to count fingers, toes, and heart chambers. So far, all seems well, and we can hardly believe it.
So now on to nursery decorating and projects galore! Thank you so much for the well-wishes. We are over-the-moon excited and can't wait to meet her!