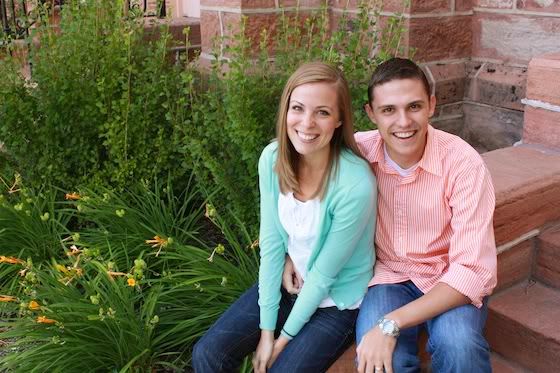 September is officially here in all its autumn-promising glory. Fall won't officially hit the desert till probably at least October weather-wise, but I'm celebrating it in my heart, like I love to do.
I was lying in bed this morning just thinking, and I realized that a lot has been going on here over the last several months. Here are a few of the things I can think of.
1. Tomorrow (the 2nd) would be our first baby's birthday/due date. I can hardly believe that it's been that long since February. I'm so grateful for how far we've come since then.
2. It's amazing what a few months of change and healing can do for a person, a couple, a family. Starting today, almost every member of my family lives in a different state–we now span Arizona, California, Utah, Indiana, and Massachusetts. We've added a really cute grandbaby, sent a sister off on a church mission, gotten my little brother graduated from high school and directly into college, and gotten lots of new jobs. It's been an incredibly life-changing year for all of us, and a very healing year for Michael and me.
3. We've decided I'm not going to look for work. Originally this summer, we decided that I'd use the summer to get settled in, turn our George & Mary Bailey (It's a Wonderful Life) place into a home & tackle projects, then I would hit the job-hunting pavement in the fall. Well, we've changed our minds. Financially, we can absolutely afford it and are able to set aside money for a future house and Michael's graduate school fund. It's a decision not a lot of people understand, but it makes sense for us right now.
4. I did tackle loads of projects this summer. I've made 5 pillow covers, embellished one with a flower, made a bunting banner as a placeholder over our bed until we find more permanent art, finished a quilt top, sewn a table runner, made a few dozen cards, blogged up a storm, taken up running and weight training, read huge stacks of books, organized the closets, gotten more of our emergency preparedness in order. It's been amazing, and I've honestly just loved it. It's been my own kind of heaven.
5. Fall is going to be amazing. I can feel it in my bones. I can't wait to see what's next for us!