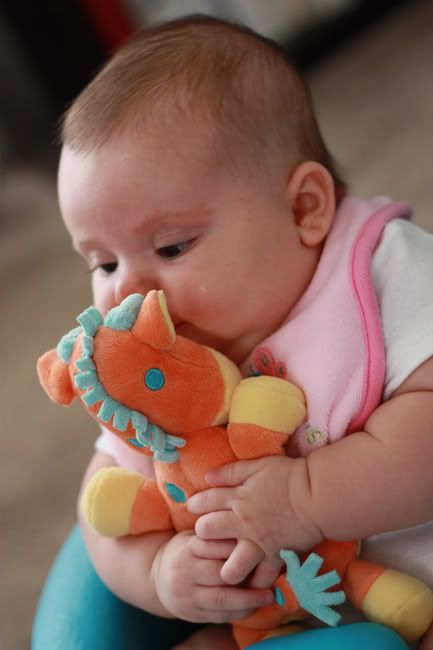 Okay, Sophie overload in pictures, I know. I just can't help it!
So, you're probably curious who this crush is. Well, I should say, her first crush other than the most adorable boy who goes to church with us. She and Barrett got their flirt on at church a while ago and I had a REALLY hard time being reverent as they "talked" back and forth and smiled at each other.
It. Was. Adorable.
Anyway, OTHER than Barrett, Sophie's first crush is probably Jerry, her stuffed giraffe rattle.
It was love at first sight. And every sight after that.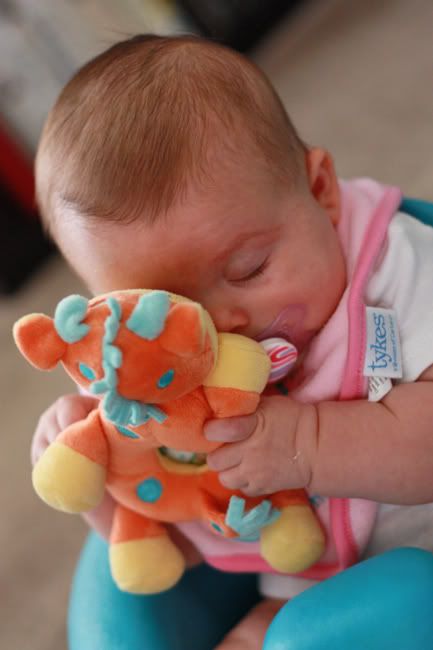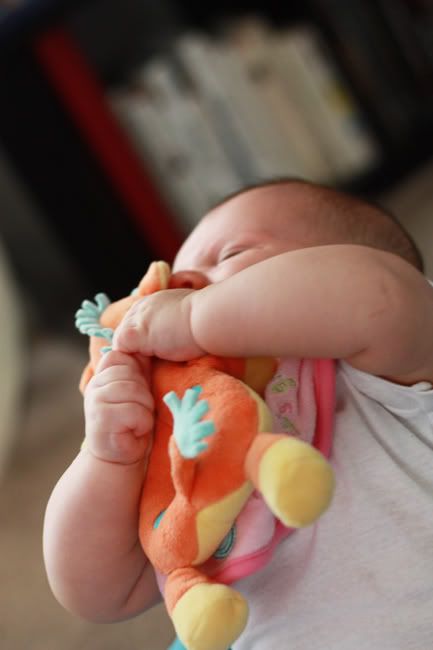 She usually just swoons the second she gets him in her arms.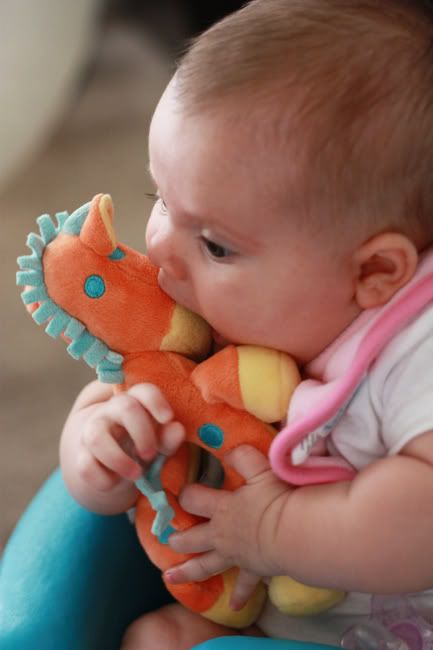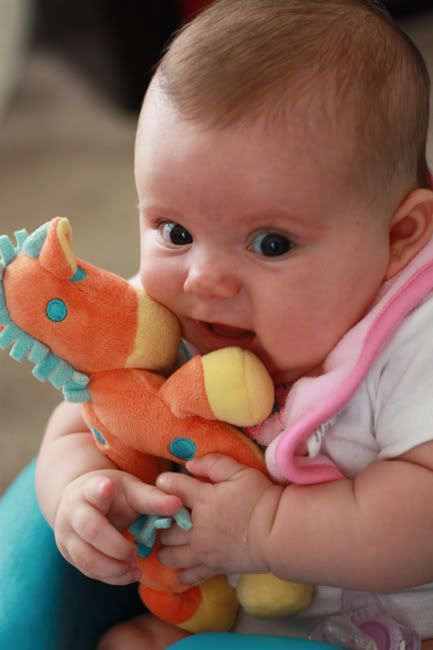 "Uh, excuse me? We're having a moment!"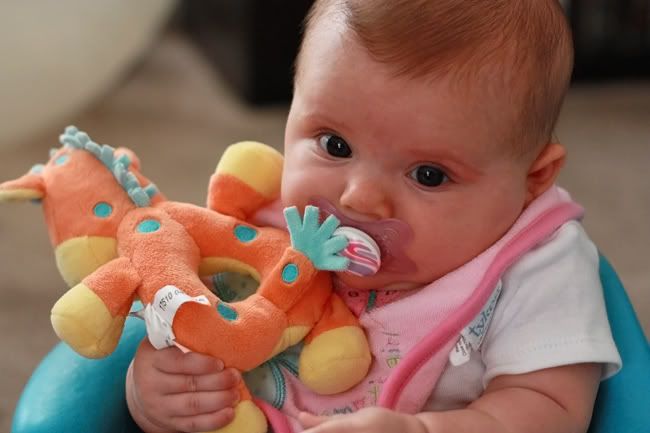 Ah, well. Just a quick glimpse. But you get the idea.