Last week, I got to see the most beautiful baby ever. Don't believe me? Oh, fine. See for yourself: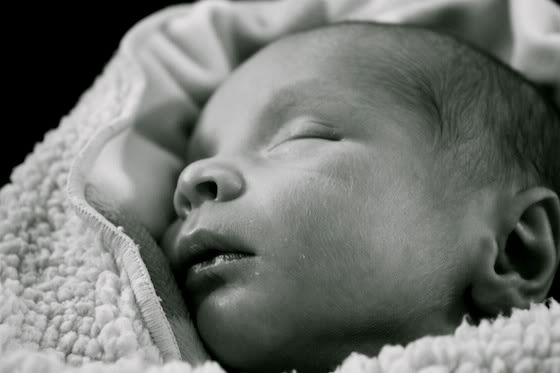 Meet Luke.
The first nephew and grandchild on my side of the family. He was born May 14th in New York City four weeks early. My visit hit on his three-week-old birthday. Guess what? Babies born four weeks early don't have a speck of fat on them. Except in their adorable, exceptionally kissable cheeks. Check it out: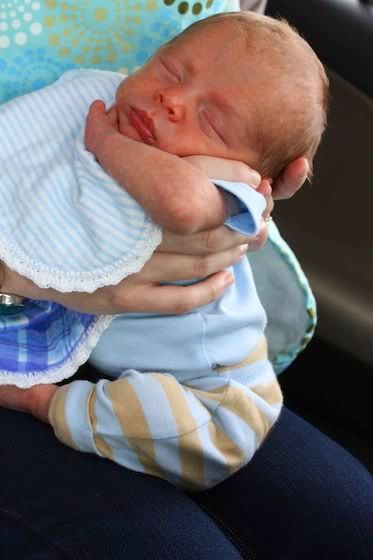 He likes sleeping, snuggling, and having his hands by his face. At all times. He does not like Star Wars jokes. Don't even think about them. They are the worst, so save them for nerdy friends and conventions. Okay? Okay.
Now that we've got that settled, I thought you might want to see what a three-week-old baby who wasn't due till June 14th looks like in newborn clothes doing karate kicks during tummy time.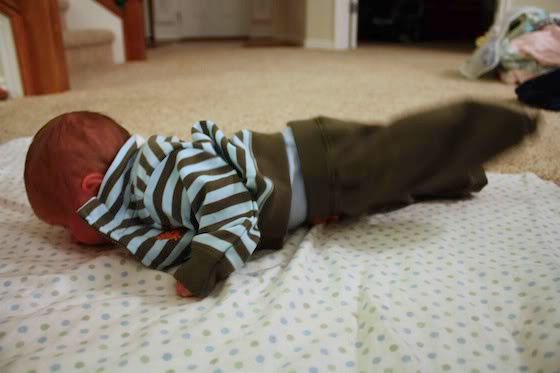 Yep. Drowning. But cute. Also, Luke can almost turn himself all the way over already. He's rather a prodigy. Check out the extra room on those pants!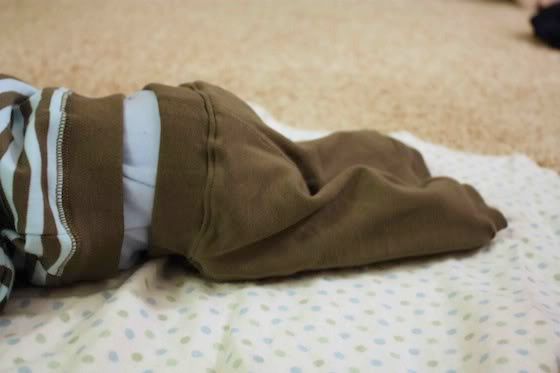 Believe it or not, he opens his eyes sometimes. And also cracks funny faces. This is him with his grandpa sitting up for a minute (as the NICU nurses recommend).
Normal: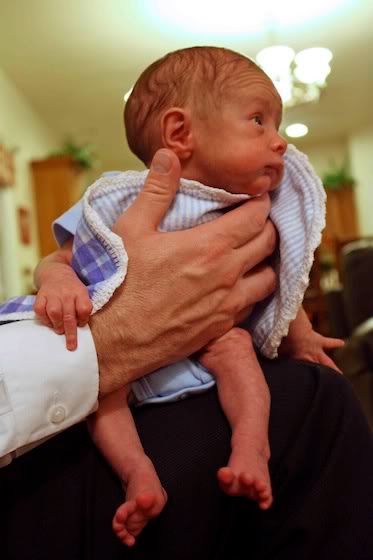 Pulling a face:

We just love him. So much. And I got as much snuggling and cuddling in as possible during last week.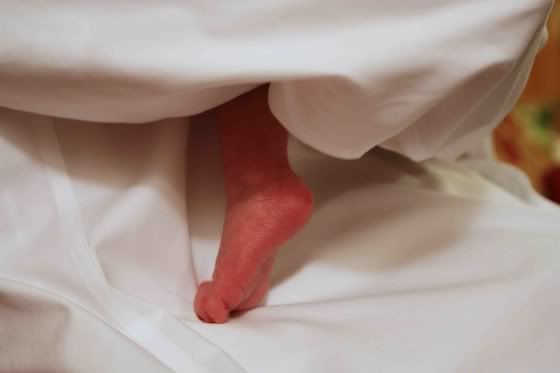 I miss you Luke!