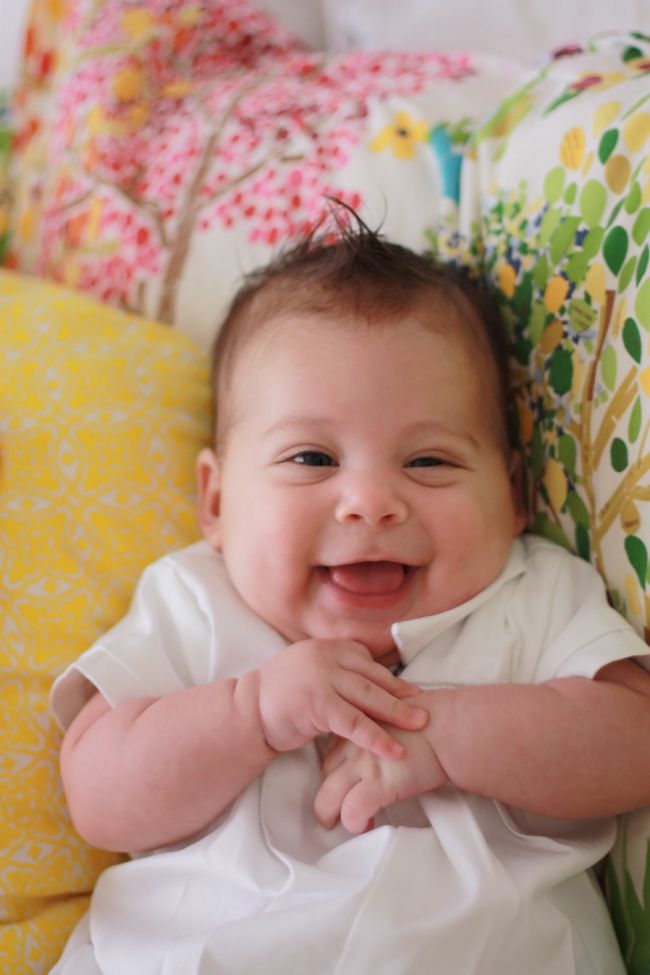 I can't thank you all enough for the wonderful outpouring of love and support given to us yesterday after talking about autism. Some of it was from family, some from new friends, some from old friends, some from internet friends, and some from complete strangers. Every single one of your kind and encouraging comments meant so much to me. I feel truly blessed by all of you and I'm so grateful that there are such wonderful people in the world!
Before we get too far away from it, I wanted to share the photos from Milo's blessing (similar to a christening) from Easter Sunday. He was a doll during his blessing. The photos… well…not as fabulous. C'est la vie, right?
1. Can you believe he's 3 months old!? Gah! His arm and thigh rolls are coming in nicely. It's the squishy things in life, really.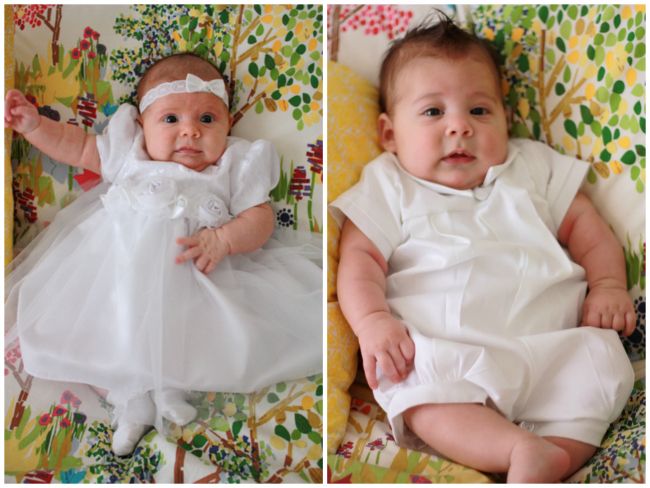 2. Flashback! Apparently neither of my babies LOVES their blessing outfits. Huh. Go figure. At least they're both squishy. (Sophie at 7 weeks, Milo at 11 weeks).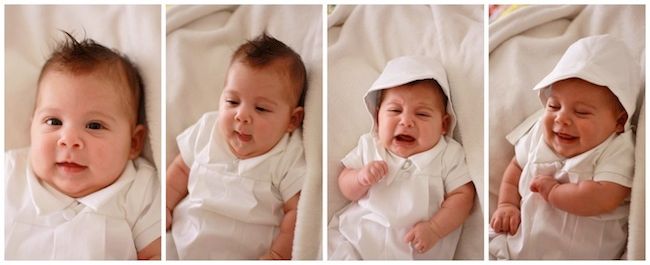 3. Also hats. Nobody loves hats.

4. This is what happens when you try to put these babies together. Ah well…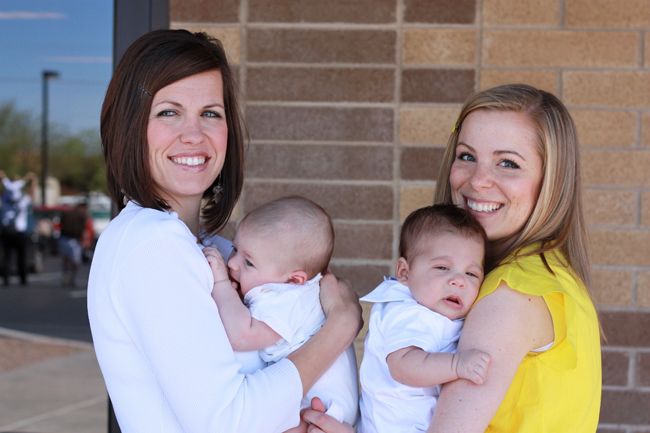 5. Milo and his "twin cousin" (born less than a month later) Tyler were blessed on the same day. Can't wait for these boys to grow up and be friends! (p.s. doesn't my sister-in-law look fabulous?)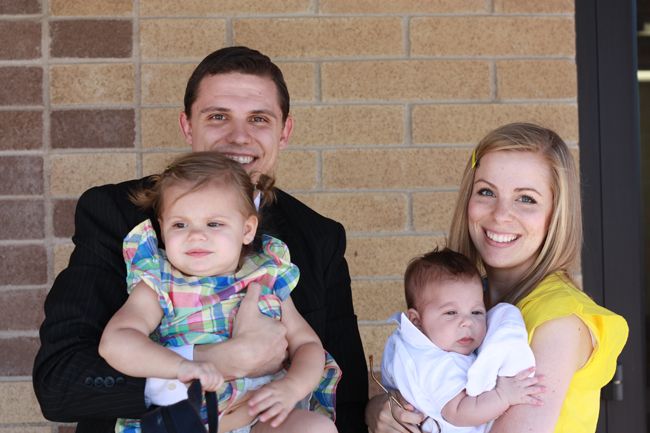 Bonus photo: aaaaand that's the best we could do at getting a family photo. Well… I'm sure it will get better.
Happy Weekend, dear reader. I wish you every happy, good thing.