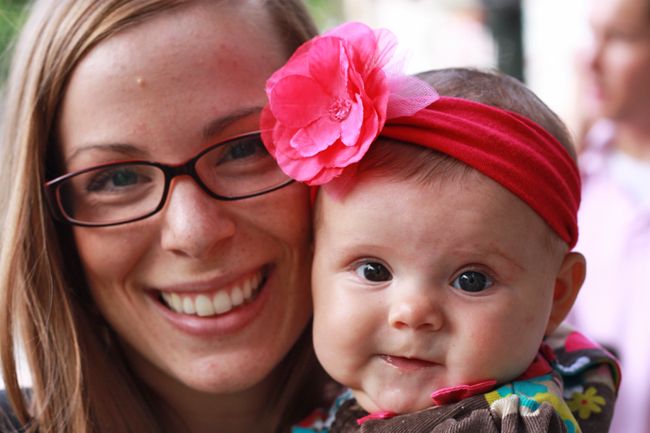 I get lots of questions about Sophie's headbands. I love them all!
When I found out that our baby was a girl, I was SOOOOO excited about baby headbands. I've seen SO many cute ribbons and bows, homemade and store-bought. I thought I might teach myself how to make the bows, but I ended up receiving so may as gifts that I never had to!
Anyway, here's a quick run-down of our bows and headbands.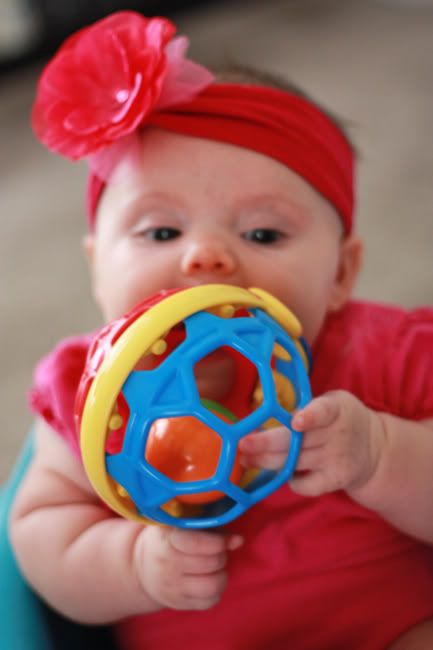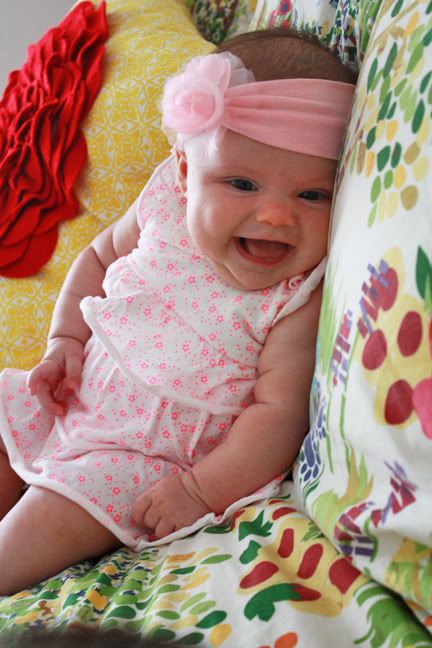 These thick stretchy ones with the large flowers are actually Faded Glory brand from Wal-mart. They stay on REALLY well and I LOVE them.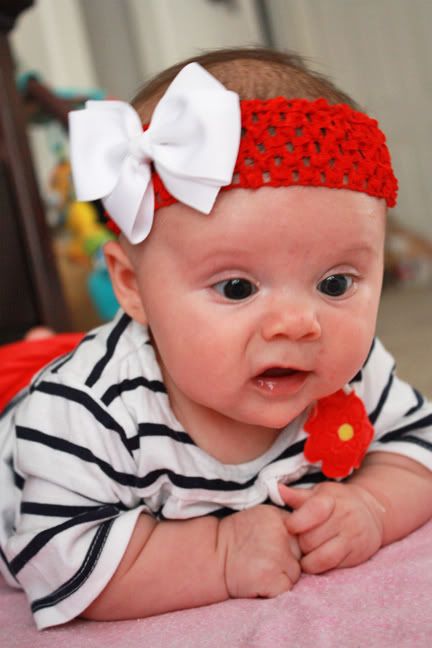 These thick ones you can use with interchangeable bows and flower clips. They're usually sold in packages with several different colors. I've seen similar ones at Target. These were really great when she was a brand new baby.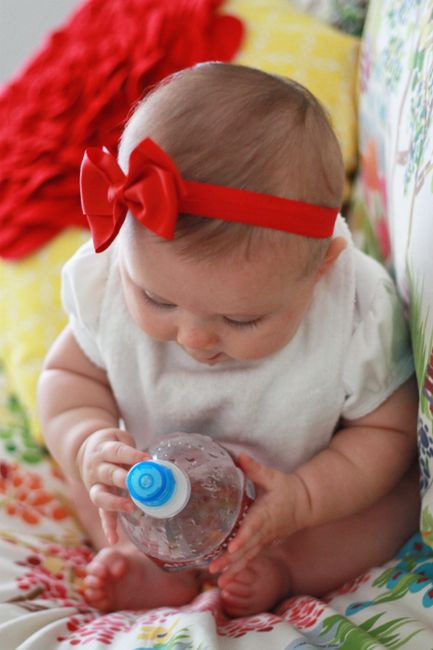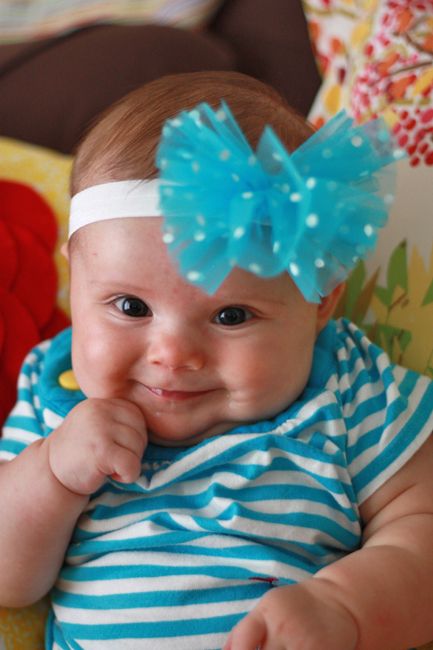 But most of the skinny headbands I have came from my friend Brittany, who runs an Etsy shop called Brittybird. She sells headbands in lots of colors, and does lots of other cute sewing projects. I love these and use them almost all the time now.
I was given all the bows and flower clips by friends and they were all handmade. If you are interested in making your own bows or flower clips, I've had lots of friends use tutorials like this one from The Frugal Girls. It seems very easy to follow, and I plan on using this one myself when I make some new ones.
If you'd rather not make your own, my friend Collette (with two BEAUTIFUL girls) uses the ones from Halo Heaven. The website is a bit old, but the bows are adorable.
I hope that helps! Feel free to ask any follow-up questions or let me know if you have other favorite sites for hair bows.