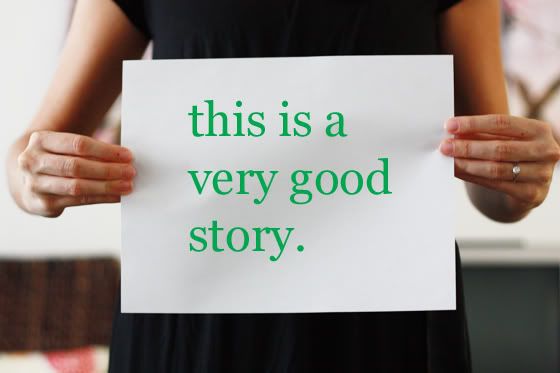 I borrowed this post title from my sister Elisabeth because I couldn't think of a thing better. And it really seemed to perfectly cover what is to follow.
So, I'll just say this once: you probably want to keep reading.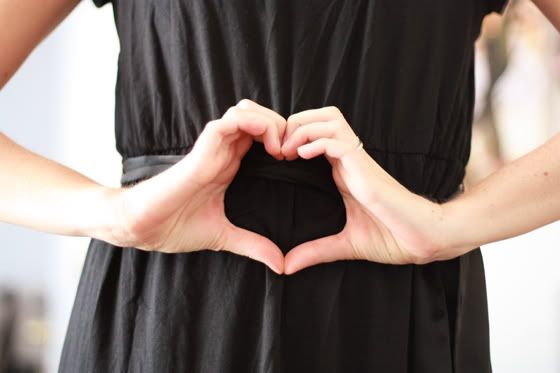 I'm having a baby.
Finding out I was really, truly, actually pregnant was a dream come true. Michael and I were prepared to start fertility testing after almost six long months of waiting after our miscarriage. I couldn't find a doctor who would talk to me about figuring out what was wrong or discussing options until six months after my February miscarriage.
I had accepted that a baby was probably years away for us. It was a very painful acceptance.
There are few things as heart-wrenching and painful as waiting to find out your pregnant when you want to be pregnant. The months and months of waiting, the dozens of tests you take as you close your eyes and cross your fingers on the bathroom floor trying to will the test to say 'pregnant.' The simultaneous joy and pain you feel as friends announce their pregnancies, feeling elated for them and still crushed yourself. The awkwardness and pain of handling well-meaning people who ask things like "so, do you guys have any kids?" or the insensitive people who tell you things like "you know, you shouldn't put off having children" or "you know, the longer you wait, the harder it will be to get pregnant" or even "well, I don't know why you're making such a big deal out of this (my miscarriage). It was too early for your baby to BE anything, really."
On the morning my test read positive, I waited on the bathroom floor with my eyes closed for a full five minutes before I had the courage to open them and check the result. Once I really, truly believed the test was telling the truth, I was so happy, I cried and laughed and cried and laughed for a few minutes before I finally pulled myself together with some deep breathing and went to tell Michael the news.
Having miscarried before, I was hyper-aware of my symptoms or lack of symptoms. Before I miscarried in February at 10 weeks, my symptoms disappeared and I remembered thinking "oh, good, I'm turning a corner! I must be getting better! After all, only a few weeks till I'm in my second trimester!" Five days later, I started miscarrying. So this time, five days before my early ultrasound, when my symptoms suddenly stopped, it was everything I could do to stop panicking and stay calm for the next few days.
Michael had a mandatory training he had to attend for work the day of my appointment, so I drove alone to the doctor's office, praying for courage to accept the result, no matter what. I instantly loved my doctor, who was so sweet and sensitive to how scared I was. She was gentle and reassuring as we got everything set up.
I will never–ever–forget the sound of the heartbeat when she turned the sound on. I let out a breath I didn't know I was holding, choking down tears of joy, and feeling so indescribably happy. My doctor said over and over how everything was measuring exactly right, how the heartbeat was SO strong, and how everything was measuring and testing right on target.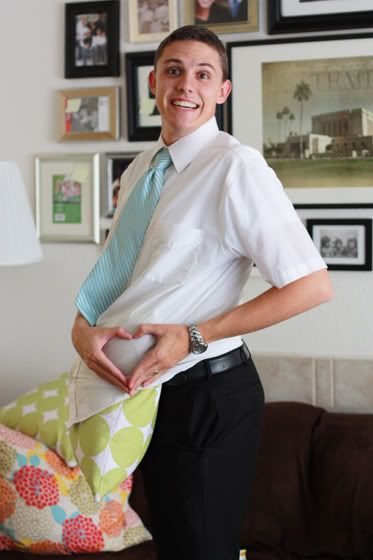 A few days after my appointment, my symptoms returned, and I've felt so happy to be sick. Honestly, being sick has never felt so good. I have yet to throw up (blessed day!), but I've spent a lot of horizontal days on the couch or in bed, and it's been the very best thing ever. I send mental love-notes to my baby every time I feel nauseated or weak. Any time there's a pain or discomfort, I thank my lucky stars that there really is, at least for now, a living baby headed our way.
It will be 2 1/4 years after I decided I was ready to have a baby that we will get to have one of our very own. I still can hardly believe it's actually going to happen.
So here's a little run-down of what we know so far: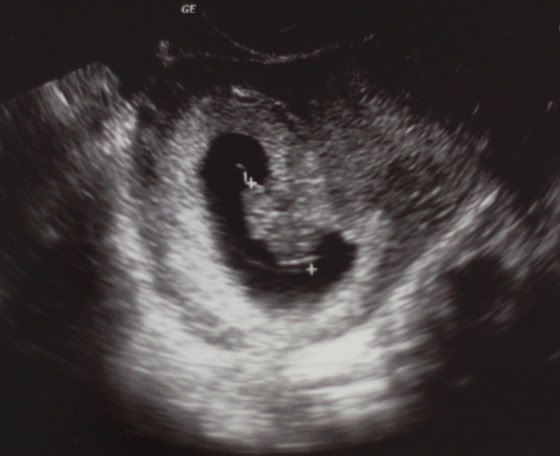 Baby looked like a very cute, very babyish little jellybean at 8.5 weeks (photo above)
Baby is coming around April 18th, 2011 (my sister Elisabeth's birthday)
Most people believe baby is a girl.
Thanks to a certain little sweet guy we know, I will now truly be okay whether baby is a girl or a boy. Turns out, boy babies are ALSO great.
We get to find out whether baby is a girl or boy around Thanksgiving. Mark your calendars.
Also, baby DOES NOT like the use of the terms "Prego," "Preggars," or anything similar. Mom is pregnant.
My heart aches for and goes out to all my friends who are still in the long fight to having or adopting their own babies, especially for those of you who have waited so much longer than I. I love you and pray that little ones come your way soon too.
I'm 11 weeks along as I write this, so I'm not into my second trimester quite yet, but it's such a happy miracle in our lives to have made it this far, we decided it was time to share.
It's really happening. We're having a baby!