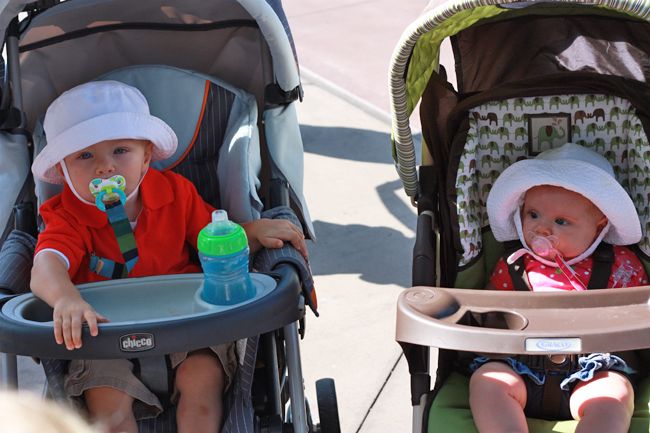 Michael and I really LOVE going to the zoo. So, when we got a chance to go to the San Diego Zoo on our visit, we jumped at the chance!
Luke and Sophie were really excited. I'm sure of it. They just showed it on the inside. At the very least, they looked adorable in their sun hats and binkies.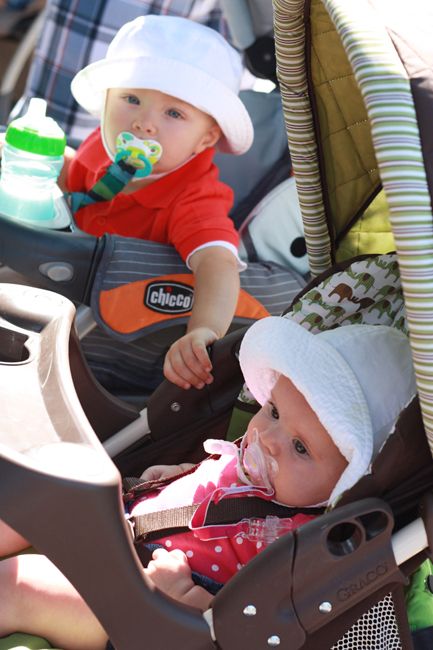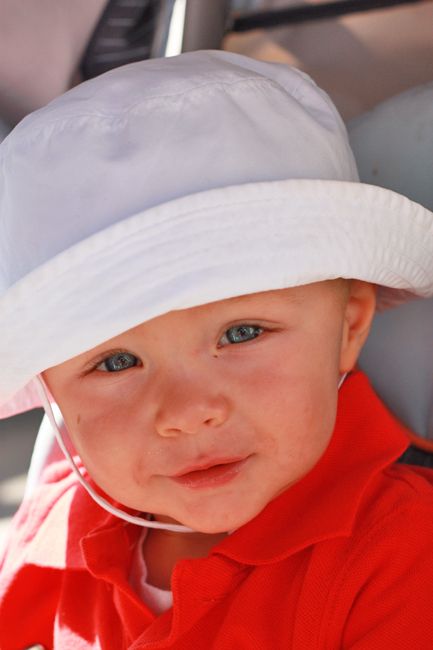 I almost died at the sweetness of Luke holding Sophie's stroller. I am most definitely a mother. So cute! Also, aren't Luke's eyes dreamy?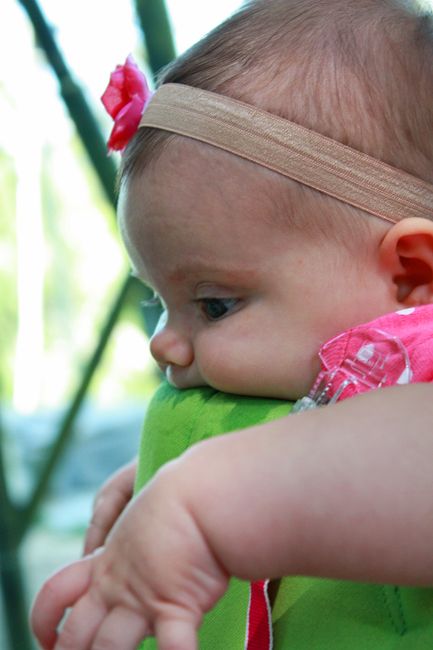 Sophie was really good at helping Michael read the map. She was also really good at drooling on her Bjorn.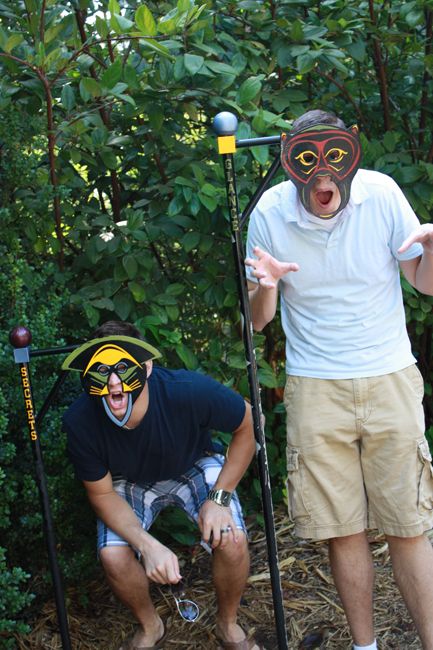 The boys kept us entertained, as usual. Since they did the bulk of the baby-wrangling, I kept snapping pictures of them. Only later did we notice that instead of looking like a bunch of pictures of our husbands and babies, the pictures looked a bit more like a man couple with their babies. Oops! Oh, well.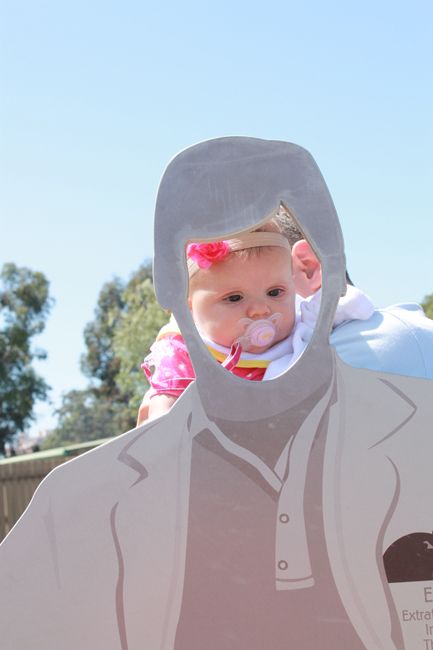 We really enjoyed all the animals and exhibits. I especially loved these monkeys that looked like stuffed animals that had had their arms stretched out. We were completely exhausted by the end of our fun day. Here's Sophie one minute before falling asleep, looking like a depressed zoologist.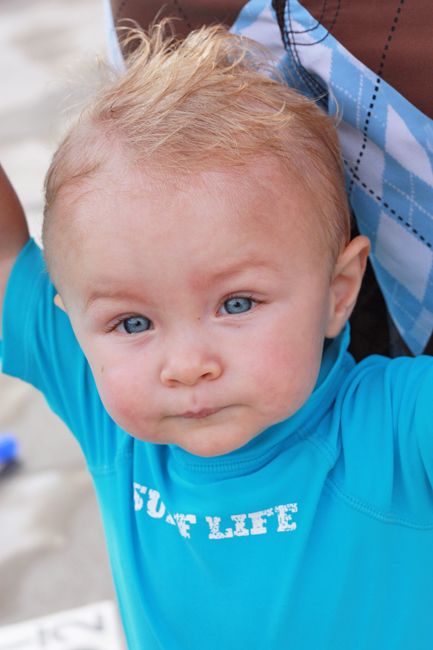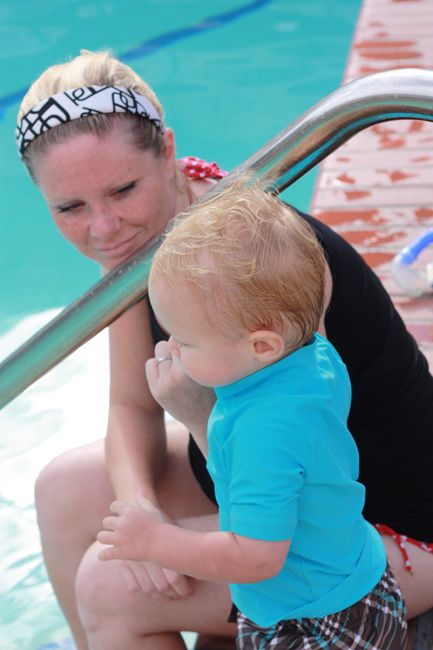 Another day, we got to go swimming–Sophie's first time! Luke was a professional and LOVED the water.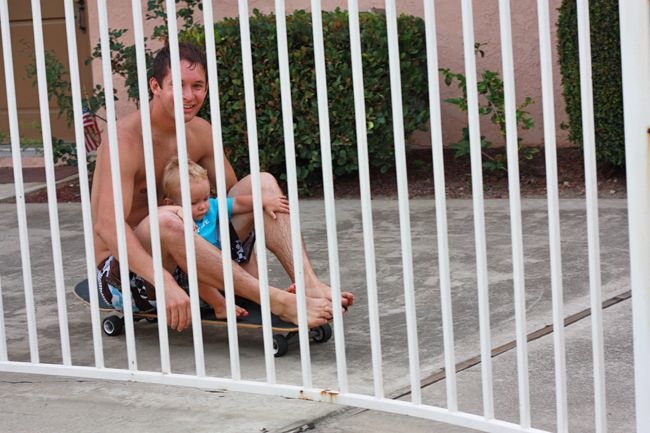 Tyler is such a creative dad! He and Luke hopped onto Tyler's skateboard and he swung them around the pool using the bars of the pool gate. Luke LOVED it!
Sophie was a lovely bathing beauty. I could hardly help squeezing and pinching all her cute little rolls. Oh, how I LOVE all that squishiness.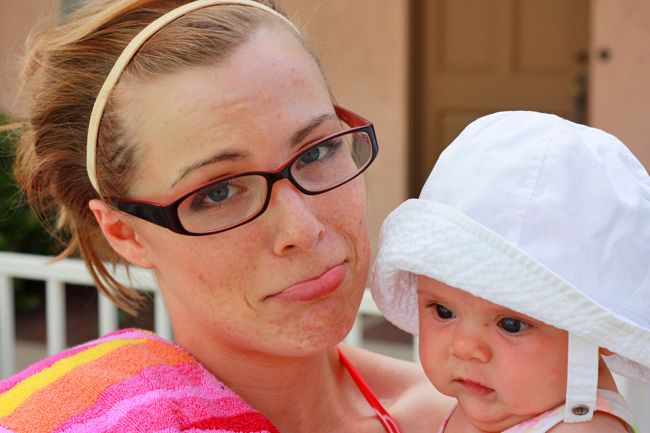 Sad story: I brought Sophie out to the pool and set her down to adjust her sun hat and snap a picture. As I was setting Sophie down, the camera slipped off my shoulder and swung toward her sweet little face. If I stopped supporting Sophie to stop the camera, she'd fall off the chair and onto the pool deck. If I didn't stop supporting Sophie to stop the camera, it would hit her in the face. I did a poor job of both. I tried to keep supporting her with one hand and stop the camera with the other. I was too late, and it hit her right in the lip, splitting it open. It bled. And part of me died inside. Worst. Mother. Ever.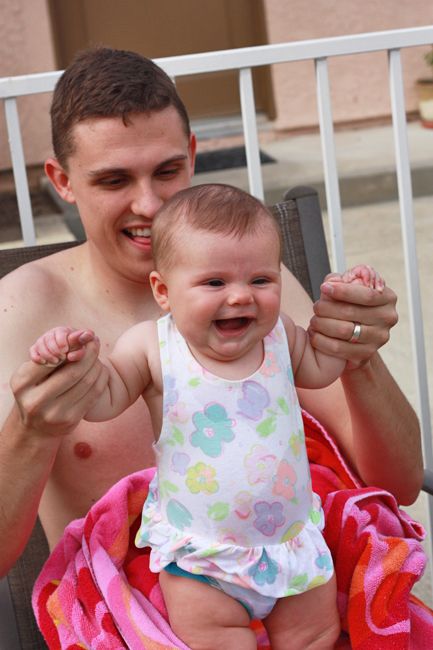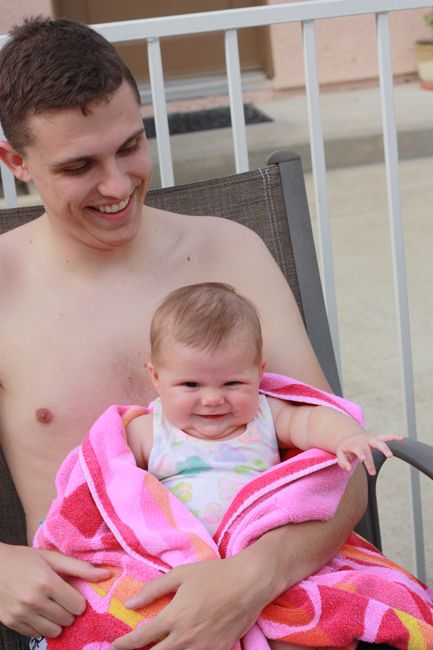 She was a much better sport about it than I was. See? She had a great time! So did we!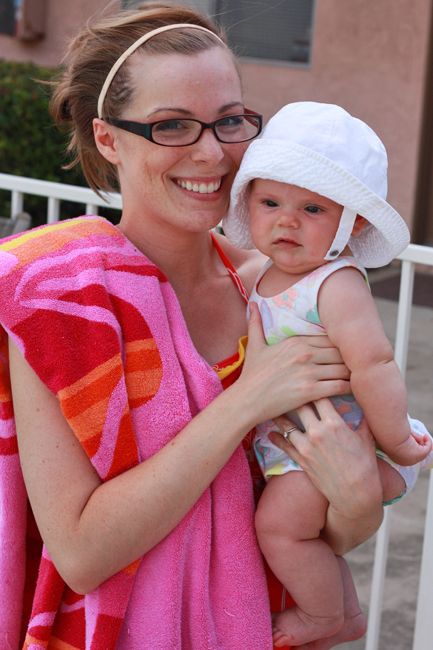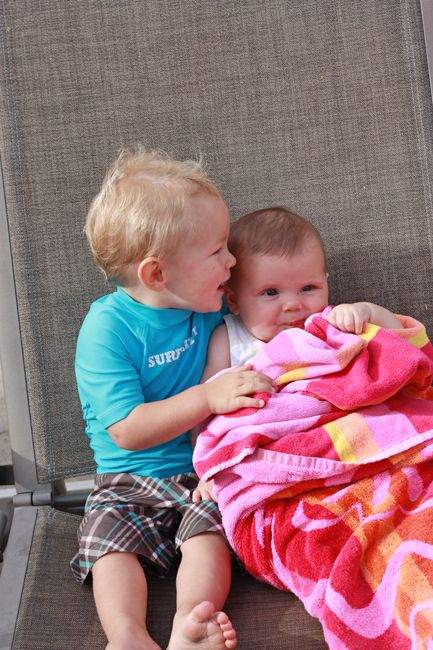 Luke even gave her a few kisses to get better.
Oh, it was so much fun. Looking at the pictures makes me wish we could visit more often. Miss you already guys!