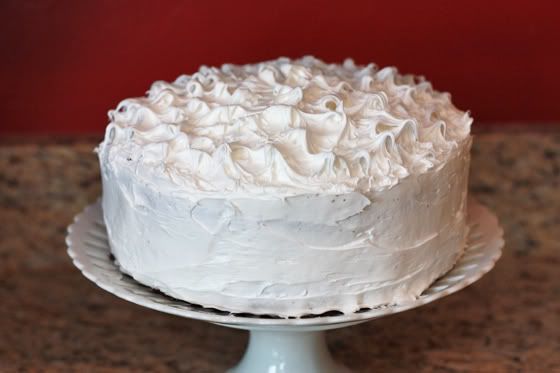 This weekend, Michael and I got to take part in a surprise party for his mom's birthday. Everyone was in on the surprise and had their own part to play. Michael's Dad was the in-charge man who came up with the idea and kept everyone in the top secret loop. Daniel and Amy hosted the party at their house (complete with their four cute kids), Stacy compiled a list of things we love and remember about mom and got it framed, Ben flew in for the surprise from one of his optometry rotations, and we took care of the food.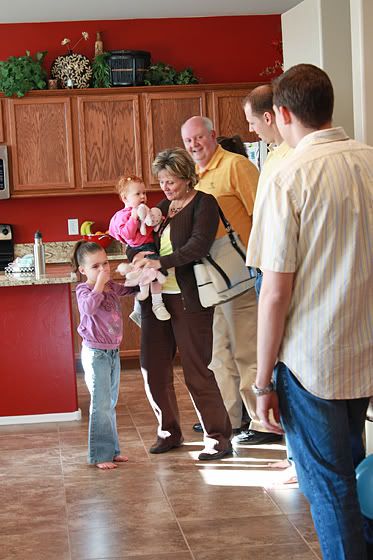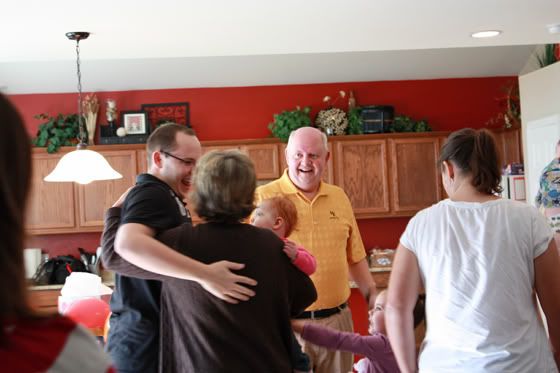 Mom arrived at Danny and Amy's not expecting to find anyone there but their little family, and lo and behold! All of us were there. She was especially surprised when Ben walked in after we all said "surprise!"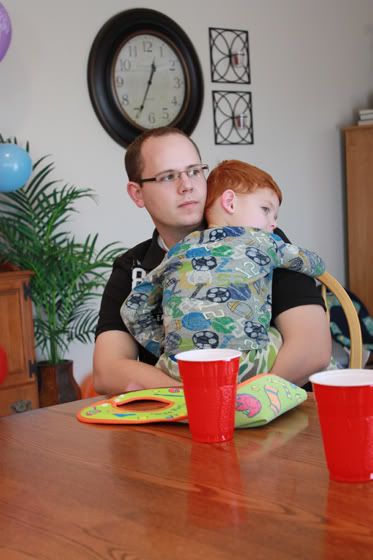 The only downer of the party was that almost everyone in Daniel and Amy's family was sick, poor things, and Stacy had caught whatever they had and gotten an ear infection to top things off. Still, the kids stayed actively involved despite not feeling great, and everyone was a good sport.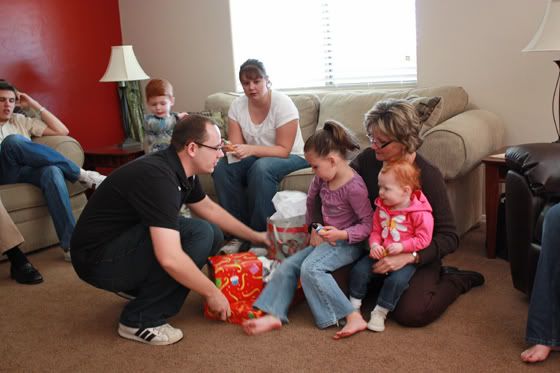 The kids were excited to "help" grandma open her presents and loved taking part in all the birthday activities.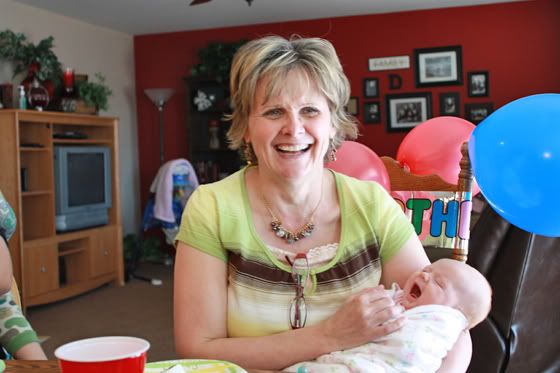 We had fun talking and relaxing together, and taking turns holding sweet baby Hannah, who we FINALLY managed to get a picture of new baby Hannah! Michael snapped this one while I was holding her. We weren't able to catch one of her smiles on camera, but she's beautiful and was so much more alert and awake than I've seen her yet.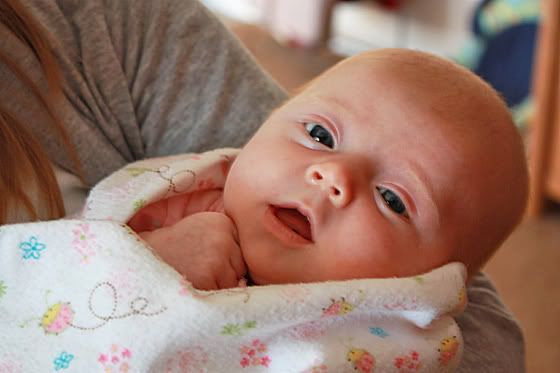 The birthday lunch turned out great (hot artichoke dip with crackers, chicken salad sandwiches on croissants, strawberry spinach salad, and fruit with toffee dip).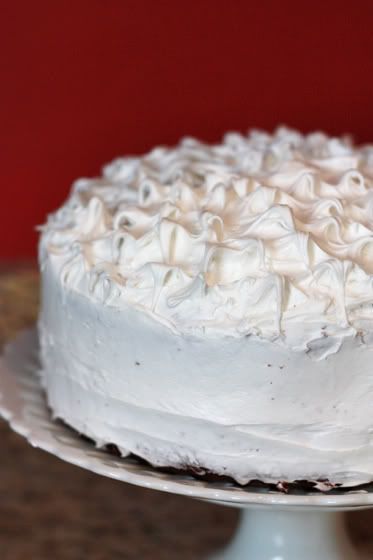 I also had a lot of fun decorating mom's favorite cake. Little Megan sure enjoyed it too!
It was such a fun surprise and a lovely party. Happy birthday Mom! We hope you're enjoying Hawaii!