I get this question often. My heart still melts in gratitude with every comment on this post, where we talked about Sophie's diagnosis. About how our lives are new and different. About learning to love a life different than the one I imagined. It's been months since that post, and I still, almost weekly, have someone offer kind words of encouragement, comfort, solidarity, and hope. Thank you to each one of you. I sincerely choke up almost every time, and I'm not much for tears.
So.
How are we doing?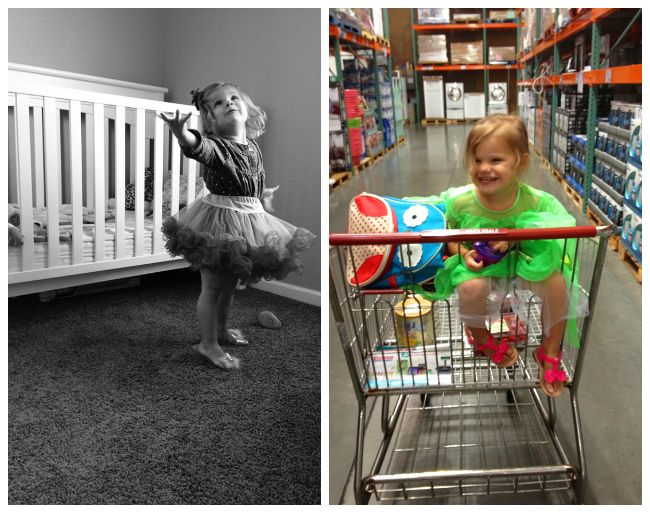 Sophie's made some amazing progress over the past few months. Since March, she's gone from 2-3 prompted words to 18 unprompted words, with about a dozen or more prompted words. We've turned our diet upside down. We've seen almost a dozen doctors and specialists. We've had loads of evaluations. We've completed hours and hours of therapy. We're trying to help her adjust to a new home, a new church congregation, a new community, and a new team of therapists. It's slow work. It's worthwhile work. It's exhausting work.
Although I often lay awake in bed wondering a lot of things, I still have yet to wonder "Why Me?"
I want to be clear here that I don't feel unaffected. I don't feel special. I don't feel prepared or specially-equipped to mother a daughter with special needs. I still feel very lost, usually uncertain, and sometimes alone. The axis I'd built my life upon has shifted, and with it comes a new tide to adapt to. Instead of "Why Me?", my thoughts are "What do I do?", "How will this all work out?", or even "Please, please let me be brave enough to face tomorrow." Sometimes I wonder how everyone around me can still be going on with their lives when mine has so largely changed. It's in those moments–in a store, at the park, sometimes at church, or even for a fleeting moment at a family gathering–I'll look around and feel a little alone and lost.
Truthfully, there have been a lot of difficult days, and many overwhelming situations and challenges. It's been too raw and real to write about much. I've been afraid of over-sharing, or of using this space in a negative way. So many internet homes for autism have grown to be bitter or self-pitying. I can't live my life that way (not that it's not tempting on a daily basis).
(deep breath) I recently heard the phrase at church "adversity is mandatory; misery is optional." It's been one of many mantras I tell myself on hard days. All people, regardless of age, education, race, religion, creed, ability, or disability experience adversity. Our response to adversity is what will allow misery or happiness into our lives.
In the core of me, I believe that sadness, grief, and frustration are all part of life. They make the good times better, and it's during times of adversity that we grow the most. I believe it's perfectly normal and even healthy to feel sad, to feel grief, or to feel frustration. I don't think you want to dwell there forever, but I feel that the highs and lows of life are part of a natural, God-intended experience. It's through opposition that we appreciate goodness, peace, happiness, and love.
That said, lessons can be so very hard to learn. A few weeks ago, in a place we thought we were safe, we were asked to leave for the first time because someone felt uncomfortable around Sophie. Some unkind words were said, and, before I knew it, I was outside with Sophie stunned, heartbroken, and sobbing. After pulling myself back together, I realized that I need to be prepared for this kind of experience many times over the course of Sophie's lifetime. We've experienced disapproving looks, judgmental comments, and even accusations that this is something we have caused. It's painful. It stings. I even feel angry about it sometimes and just want to shout back something that makes those people feel as ridiculous and small as the comments they've made.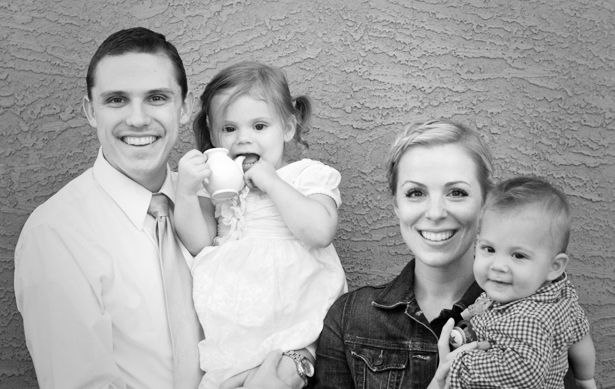 But, just as I said before, sadness, grief, and frustration don't feel like the place that God intends me to dwell. Thankfully–blessedly–those sad moments are tempered with ones like the kind lady who walked back to help me hold my cart steady while I tried to buckle Sophie into the shopping cart with Milo strapped to my chest. Or, the mom who, wrangling her own babies just smiles in a way that says "I've been there. It gets better." To the sweet special-needs moms who have reached out in understanding. To the people who, without fail, greet Sophie cheerfully without any expectation that she'll respond and no offense taken when she doesn't. To the people at the splash pad or parks who just let us play without whispering, gossiping, or making uncouth observations about Sophie's habits or abilities. In short, the people who offer kindness, understanding, and love in place of judgement, fear, or hate.
These last months have stretched and tried me in a way I truly hoped never to experience. Still, because of these last difficult months, I'm learning to cultivate sincere compassion for the mom in the grocery store with crying, tantruming children, to pick myself up when I don't think I can go any further, to become an advocate for a daughter and son who need me, and to find joy and hope in something as small as eye contact. I'm learning to find miracles in the small places they hide–a few hours' of uninterrupted sleep, two babies in the same shopping cart, a kiss, a word, or light in Sophie's eyes. I've not yet mastered the skills, but I'm learning, practicing, and growing.
There are people we come across daily who don't understand. Who may judge. Who may say unkind things. Who treat us harshly or unfairly. There are illnesses, losses, mysteries, difficulties, and all other kinds of challenges–financial, mental, physical, spiritual. But while I breathe, I hope.
Adversity is mandatory, but misery is optional. I hold the belief that God doesn't give us more than He can handle. I also think He thinks I'm much stronger than I feel at times. So, adversity, here we are. As for misery, the only way I can choose to avoid misery is to cling tooth and nail to hope. Hope that it will get easier. Hope that I'll continue to grow and learn. Hope that my heart will soften as my skin thickens. Hope that time will be my friend. Then to take that hope and work with all I have to make it come true.
Dear reader, thank you for making this a happy corner of the internet. I'm in the middle of the hardest time of my life to date, and I love that, almost always, this is a place where I feel excited to share new recipes and a place I feel safe sharing the joys and the not-joys of our family. It's my way of connecting to far-away family members, friends, and now blog friends and even complete strangers. Thank you for the happy thoughts you have been sending our way.