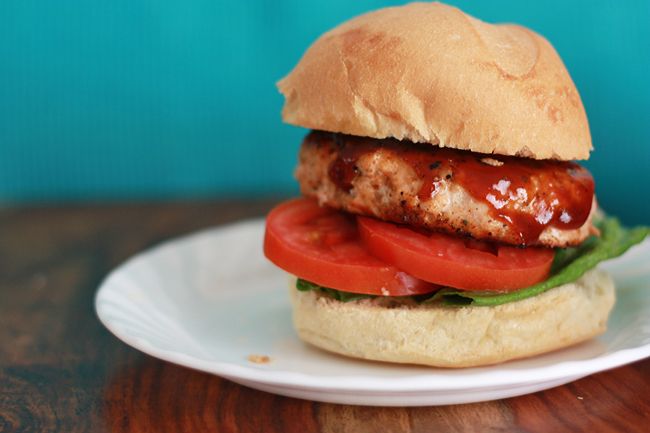 Now that Easter is over, for some reason I feel like summer is just around the corner. Thinking about summer makes me think about grilling. Oh, you guys! I had a craving out of the blue so strong for a salmon burger. I needed a salmon burger. Thankfully, the craving happened on grocery shopping day and the burgers were sizzling on the pan by dinnertime.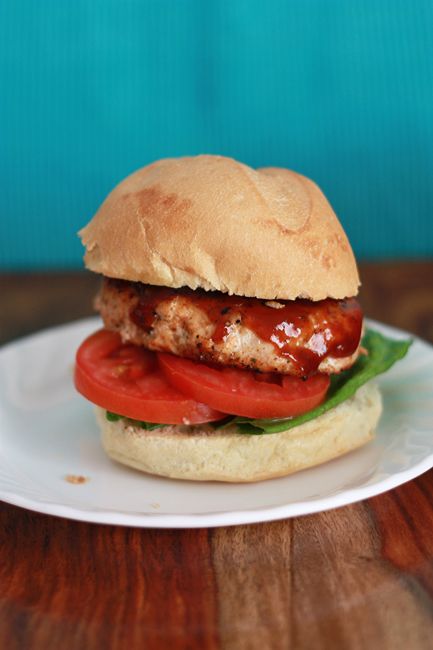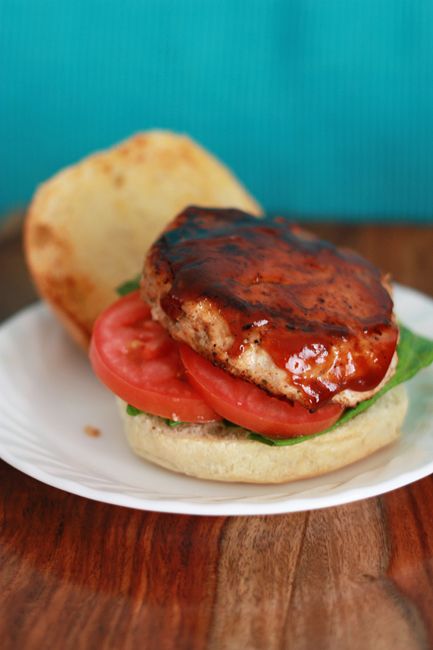 I didn't want just any salmon burger. I wanted something soft and flavorful.  These were tender, juicy and so delicious. You might not think that barbecue sauce would work with salmon, but it was perfect! Michael, a convert to fish, totally agreed.
Feel free to top these however you want. We opted for toasted buns, barbecue sauce, a bit of crisp lettuce, and a few slices of tomatoes. Michael had some dill pickle and really loved it.
Ingredients
For the burgers:
1½lbs salmon, cut into 1″ pieces (uncooked)
½c panko breadcrumbs
1 shallot minced
2-3 Tbsp cilantro, minced
2 Tbsp barbecue sauce
1 tsp dijon mustard
1 tsp pepper
½ tsp salt
olive oil
For serving:
6 buns
barbecue sauce
lettuce
tomato
any other favorite burger toppings
Instructions
In a food processor, pulse salmon 2-3 times to break the pieces up slightly. Add breadcrumbs, shallot, cilantro, barbecue sauce, mustard, pepper, and salt. Pulse until just combined. Form mixture into 6 patties, handling as little as possible.
To cook, heat a little olive oil over medium heat. Add burgers, working in batches so as not to overcrowd the pan. Cook burgers 3-4 minutes per side, turning once. Serve on buns with additional barbecue sauce and favorite burger toppings.