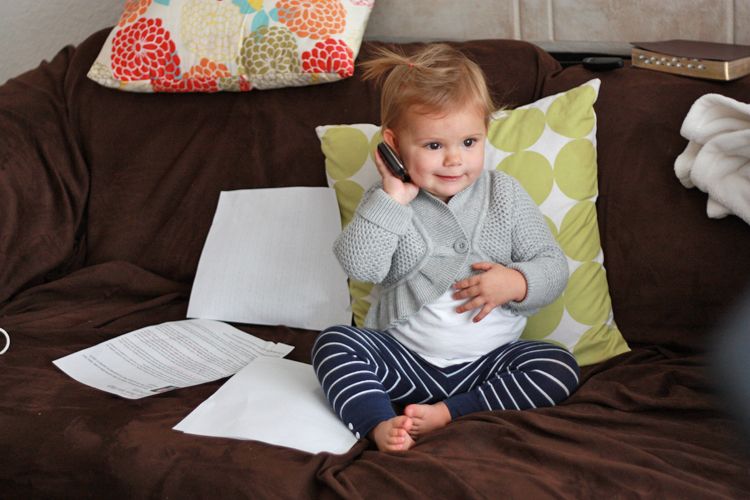 1. Sophie has been really into reading this week. (That is, when she's not taking important imaginary phone calls.) I've read books to her pretty much daily from the get-go, but this week she's wanted to read them alone. Which pretty much means finding a seat, opening and closing the book a few times, tucking it under her chin, then clutching it delightedly to her heart. She'll "read" just about anything she can get her hands on–upside-down catalogs, board books, random pieces of paper, or a few verses of scripture. It sure is cute.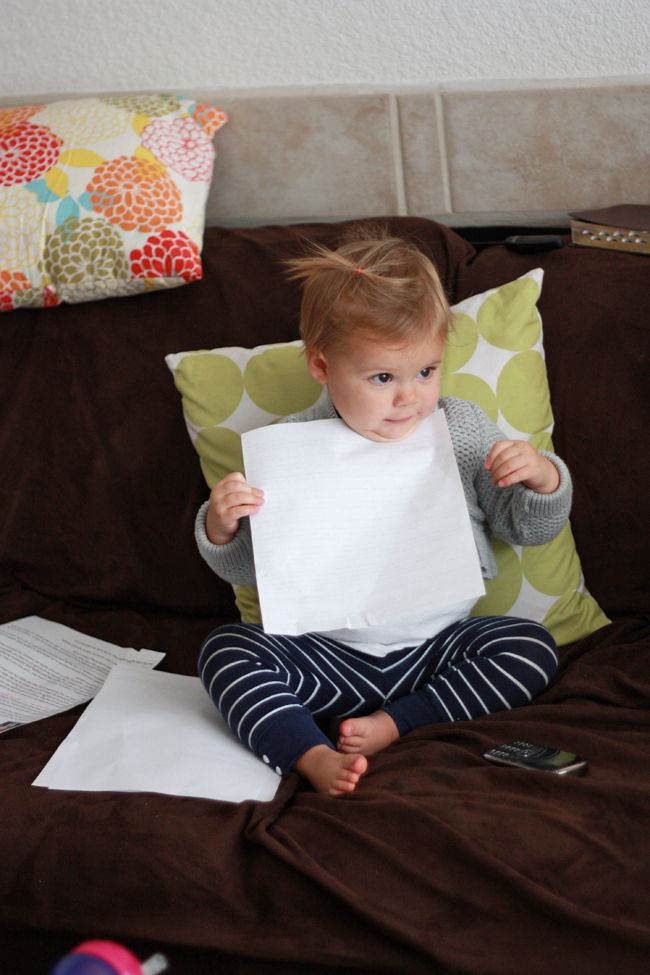 2. I've had a few tough months of nausea that have been getting the best of me lately. I feel like I all I want to eat this week is grilled cheese and cereal. Not just any grilled cheese. I've wanted hearty multigrain breads or rosemary olive oil bread, good strong aged cheddar, and then something to slide in for interest, like a few apple slices, or a bit of ham. As for the cereal… pretty much just plain ol' cold cereal. Mostly the kind with no redeeming nutritional value. I'm glad we had this talk.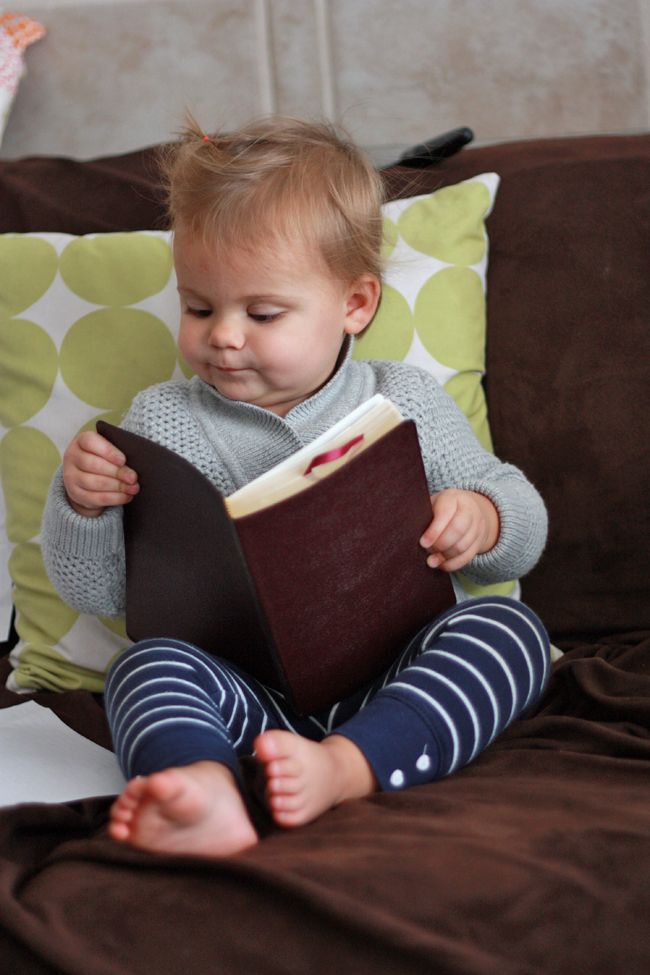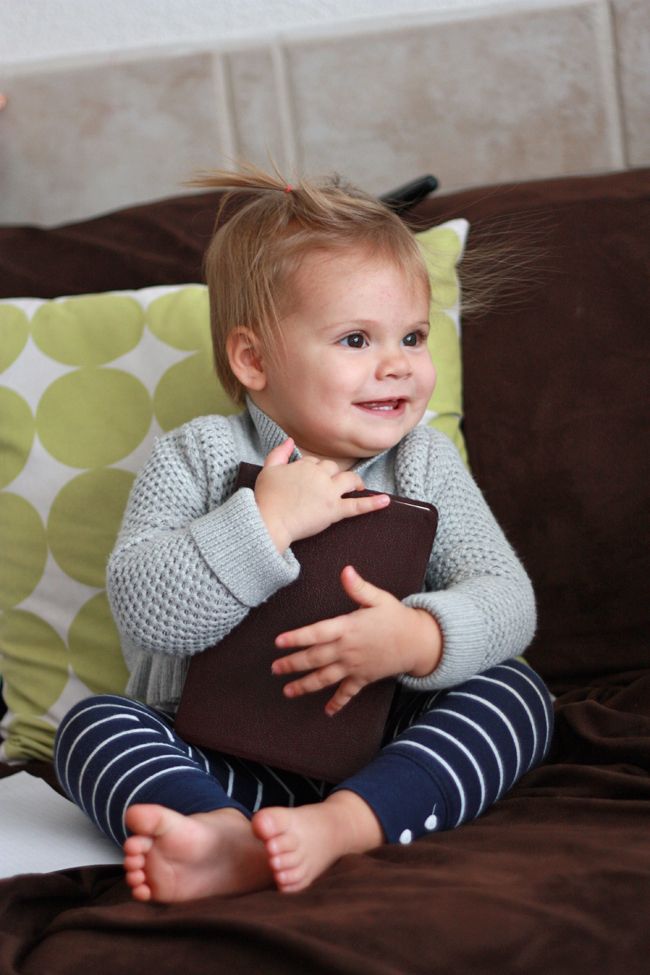 3. This week I had the chance to be featured on 2 great blogs. The first was in a Huffington Post Pot Pie Round-up. The second was my quiet book featured on The Quiet Book Blog. SO FUN!
I have LOVED looking at The Quiet Book Blog. There are SO many great ideas! Several of the other featured bloggers sell their books or patterns, so if you're in the market for Christmas, this could be a great idea. If, like me, you're a fumble-through-it-yourself sort of person, this will provide the inspiration you need to make up your own!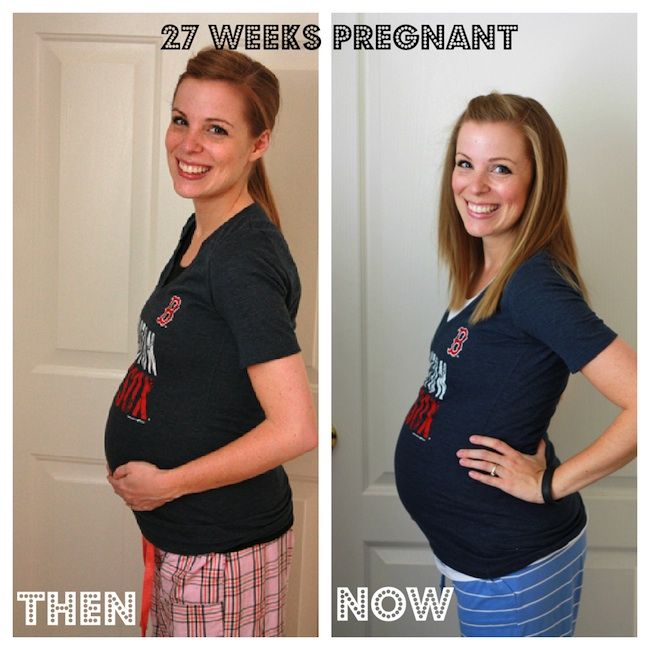 4. For fun, I wore the same shirt during last week's pregnancy picture as I did the same week with Sophie for comparison. Just as I'd expected, my tummy is MUCH bigger this time around. Maybe it doesn't come off in the pictures, but it's CLEAR in person. I'm hoping this means extra rolls after little sir makes his big entrance. Extra rolls on HIM, I mean. I'm hoping not to get any extra ones post-delivery.
p.s. for me at least, it's totally true what they say about girls carrying high and boys carrying low. Sophie was always right up in my ribs. This little guy's been LOW.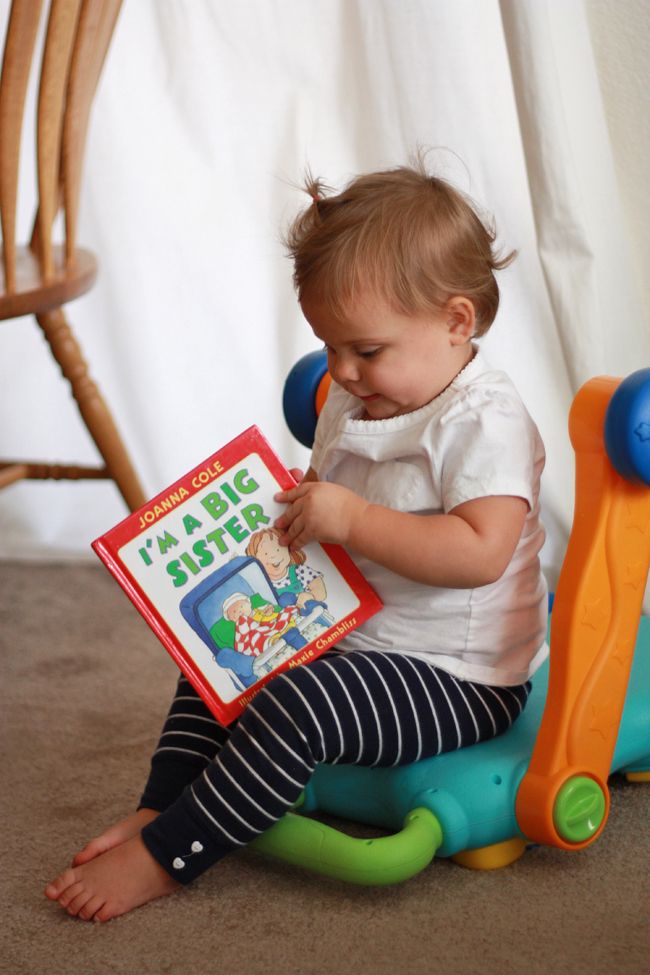 5. It DRIVES ME NUTS to hear ladies complain about how terrible/horrible/no-good/very bad pregnancy can be. It's such a miracle and a gift, one that so many friends and family members of mine are aching for and would trade almost anything for. That said, I have much more sympathy this time around for some of the discomforts.
Mostly, it's just so dern inconvenient to be pregnant while tending to Sophie. The poor girl just wants some lap space to herself (I hear you, girlfriend), and not to be kicked in the back while she snuggles me (again, totally hear you, girlfriend). She's too little to understand what's happening, and my heart breaks at some of her frustration. "I'm sorry, sweet girl, mom can't pick you up right now" or "Oh, honey, I know you want to go outside. It's 105 degrees and mom's doctor says no" or "my pregnant booty doesn't fit in the slide with you right now, love. I'll catch you at the bottom, though!"
How I wish I could explain it to her. I'd tell her that Brother is coming so very soon to our family. That things will be different, that he'll be noisy and needy (as all babies are), but that Mom will be doing her very hardest to keep everyone alive, happy, and with dinner in their tummies. Most of all, I just want her to know how much I do and always will love her. Even if I can't do all the same things I could before becoming pregnant.
That's it for us this week! Happy weekend!