1. Sophie has TAKEN off walking this week. Before this weekend, she would only really take 5-8 steps at any given time. On Monday, out of nowhere, she started walking across the room. Huzzah!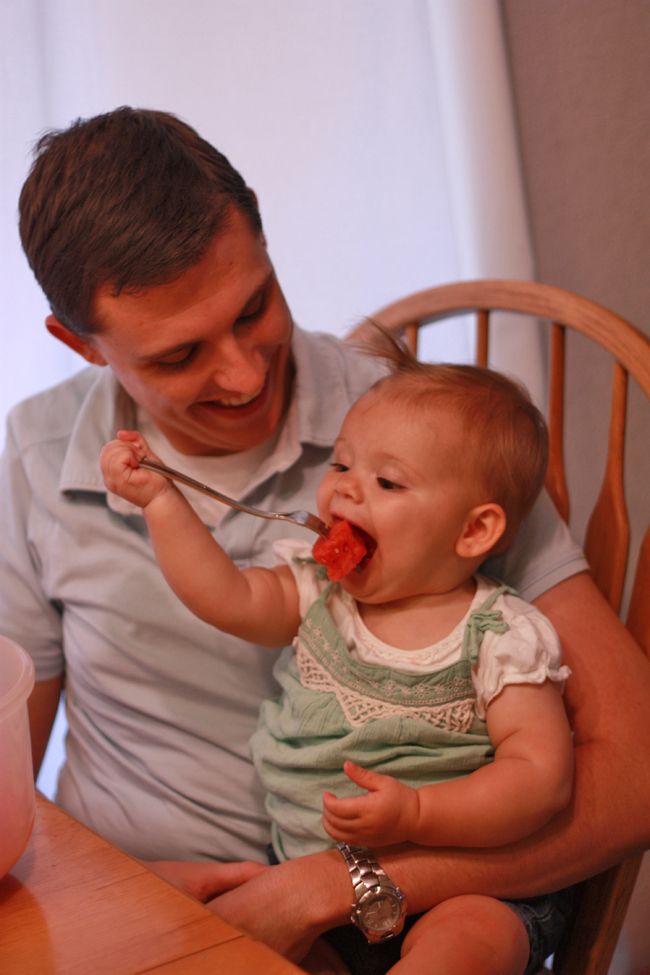 2. Sophie has also slept till 6am more days than not this week! It's literally been months since this was the case, so it's feeling like a real blessing for everyone. She's been so happy since she's getting enough rest.

3. I took Sophie swimming by myself for the first time. It was quite an adventure, but I managed to keep us both from any near-death experiences or head truama. Plus, I provided a super-awesome show for all the elderly neighbors sitting on their patios watching me wrangle my slippery baby and a fancy floatie. I give the whole experience five stars and two enthusiastic thumbs up.

4. Random: has anyone had any trouble printing off my recipes lately? I recently switched to using a plug-in that automatically generates recipe printables from the blog and I've had a few reports of difficulty getting it to work. I'm trying to assess how widespread the problem is so that I can troubleshoot it. If you've had any trouble, please let me know!

5. Fact: babies looking out windows are adorable. Especially when they have antenna ponytails. And very most especially if they wave.
Happy weekend/Cinco de Mayo/Kentucky Derby!