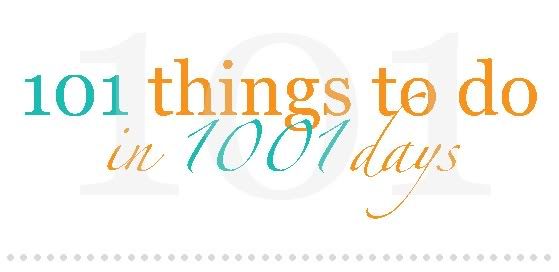 Well, now that we're no longer on recipe overload, I thought I'd share some progress on our 101 Things to do in 1001 Days list.
We were thrilled to make some good progress last week, accomplishing four things on our list and starting a few others. Here's a little run-down.
For my birthday, Michael got me a pasta maker! I was thrilled, and now that my pregnancy nausea has subsided, I can face (eagerly) the prospect of homemade pasta. I mentioned this during Pumpkin Week, but we tried out a pumpkin ravioli recipe served with a sage butter sauce and garnished with toasted pumpkin seeds. We didn't end up loving the filling (it was fine, but nothing great), but we were really thrilled with how the pasta turned out and had a fun date night making the ravioli together.
#91: Change the light bulb in the closet.
I know this one seems REALLY easy, but the ceiling in our closet is quite tall (even with 6+-feet tall Michael on a step stool), and the light fixture is unlike any other we'd ever dealt with before. Still, after some good jimmy-rigging and fancy reaching, Michael completed this task. Our closet has never been brighter.
Along the closet vein, we also accomplished…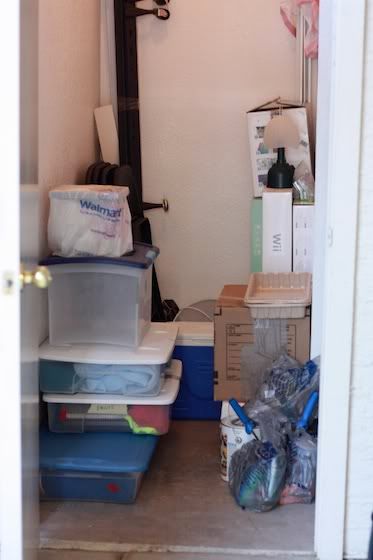 #97: Organize the storage closet.
We have a small storage closet outside our apartment that we use for the few things we don't really use on a regular basis (i.e. suitcases) or want to keep but don't have a current use for (i.e. boxes). We hadn't been out there since we moved in, more or less, and before we start working on baby's room, we wanted to assess our storage space. What better opportunity to clean out the closet, eh?
It took less than an hour to sort through things, re-organize for more efficient navigation, and to create D.I. (similar to Goodwill) and discard piles. As a bonus, I re-folded and organized the winter clothes I won't be wearing this year while pregnant and we have lots of room left for extra storage. Hooray!
#19: Make a D.I. trip
With our organizing out of the way, it seemed natural to make our "give-away" trip that same weekend. Conveniently, our church was hosting a donation drop-box for a few weeks and we were able to drop off our donations close to home and with minimal effort.
……
Well, that about sums up our progress so far! We have lots of plans for other goals, will probably be starting the baby's room projects here in the next few weeks, and have started working on the recipe hard copies. We're enjoying the projects!
Goals left: 96
Days remaining: 973