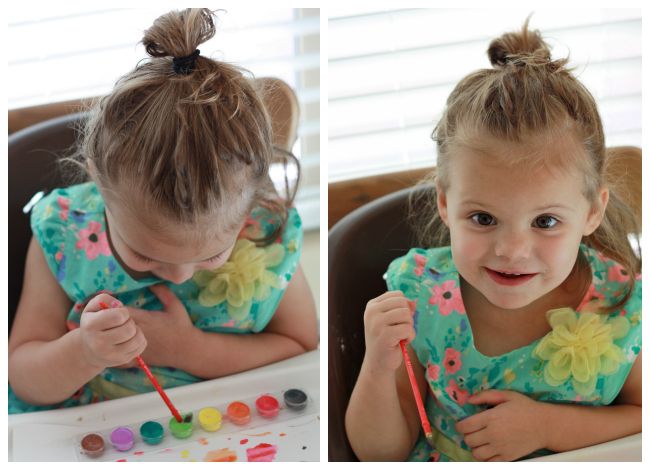 1. Thank you so much for your sweet and loving response to Sophie's birthday post from Monday. It's been kind of an emotional week for me. We've just come so far in the last year!

2. Sophie's birthday was a rousing success! A party wouldn't have been a good fit this year, so I tried to make it a day of "yes." Yes to whatever I can say yes to. So, we donned party hats, played outside, had a few costume changes, got wet, ate chocolate throughout the day, played with her presents (her favorite being a tiny stuffed hedgehog), painted three times, watched her shows, and ended the day with cake.
Sophie's been obsessed with birthday cake for a few months now. She knows it means blowing out candles and clapping your hands. Her first comment of the day after I said "Happy birthday, Sophie!" was "booday cake?" She asked about it periodically throughout the day and was OVERJOYED when I pulled it out of it's hiding place after dinner. She excitedly blew the candles out and wanted desperately to eat it. Her texture issues have been on high alert lately, so try as she might, she could only eat 2-3 bites before it was too much for her. It broke my heart a bit, but she was just so happy with the chocolate cake and pink strawberry frosting (recipe to come). Happy day!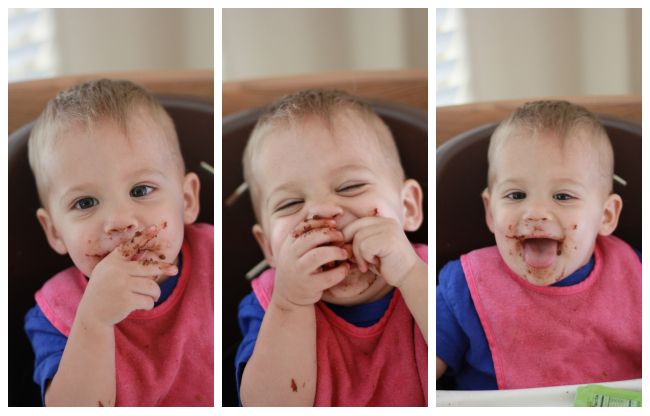 3. Milo doesn't give two hoots about having schmutz on his face. Nearly every meal, he gets something on his nose and doesn't seem to mind one bit. Oatmeal, a noodle, banana, birthday cake… whatever. Boyfriend's just so happy to be eating. All. the. time.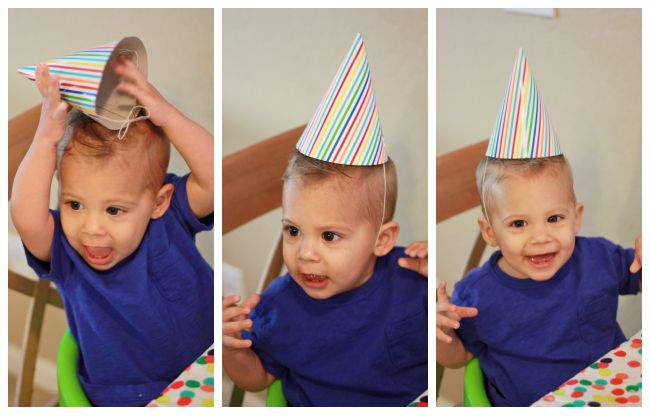 4. Sometimes love means wearing a tutu. Sophie was out of sorts quite a bit the last few weeks that we've been sick. Milo tries all his tricks to get her out of her bed or to get her attention. After several failed attempts, he walked over to the dress up box, rustled around a bit, and pulled out a little hat. When that didn't work, he walked back over with a tutu and went "ugh! ugh!" I put it on him, he smirked a little, then walked back over to Sophie's bed to get her attention as if to say "Ha ha! Look what I have on!" THE INSTANT he'd accomplished his purpose, he was out of that tutu faster than I thought possible and onto the next thing. Definitely just wanted to cheer a sister up. What a guy.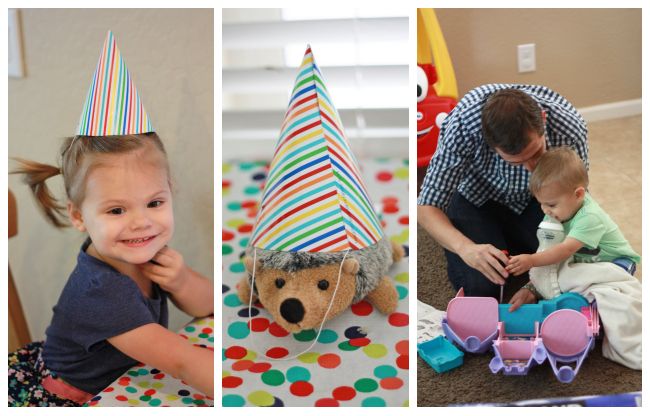 5. Happy Easter! I love this time to celebrate Jesus's life. I hope you've got some great plans. We'll be celebrating with family and friends, keeping it low-key.
Pssst! I guest posted over at Susie Freaking Homemaker earlier this week with a yummy recipe for a healthy dessert (don't roll your eyes till you taste it). Be sure to stop by and leave Mackenzie some love!