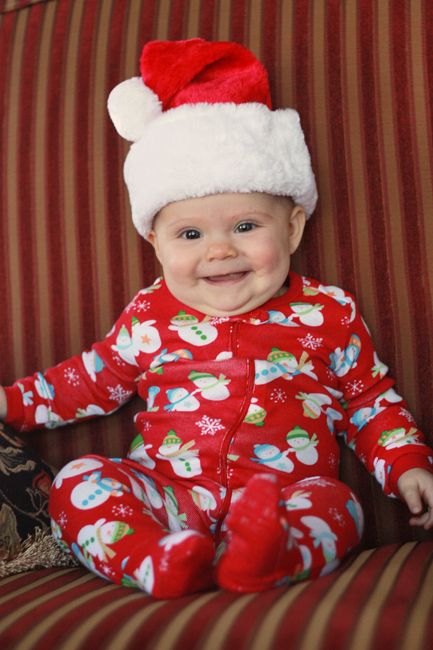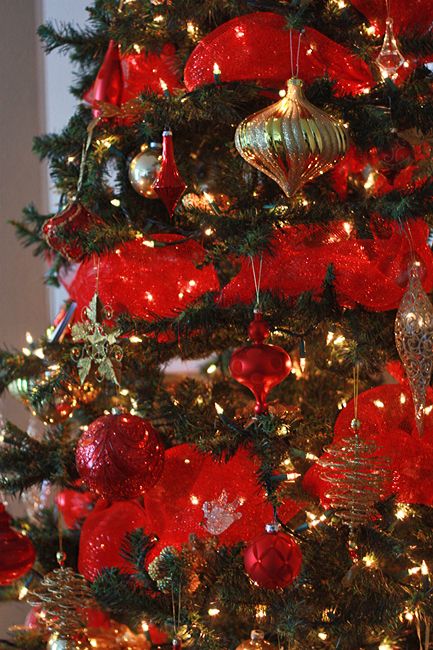 One of my favorite things about a holiday or a fun visit is that we arrive home up to our eyeballs in photos. It takes a while to sort through them all, but it's like getting to experience the trip all over again!
The crackly wrappers of long-ago-eaten candies and the sticky remnants of toffee here and there have finally all been cleaned up. The Christmas decorations have been packed away, and 1246 loads of laundry have been done. We ate ourselves silly, recovered, then repeated the cycle till there was no more to eat. We done et it all.
And now, dear friends, here is the holiday recap. Fair warning: boatloads of pictures and also a really REALLY cute baby ahead.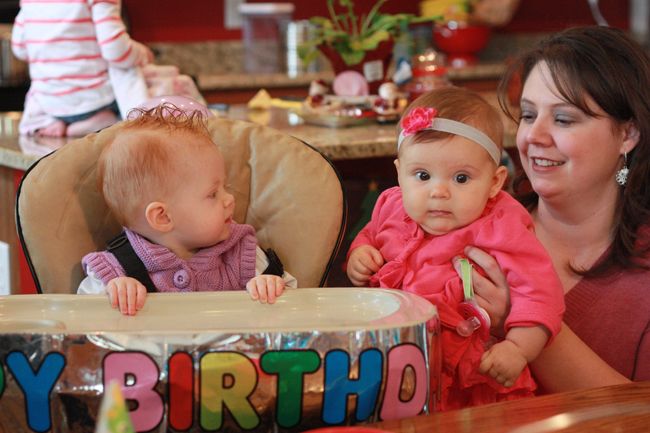 First, before Christmas, we got to celebrate Hannah's first birthday. Hannah is one of Sophie's two same-age cousins. Happy birthday to Hannah! We enjoyed visiting with Michael's brother Daniel, sister-in-law Amy, and their children Emily, Dallin, Megan, and Hannah. Michael's sister Stacy was also there visiting, which we loved.
We had a fun time visiting. This is Megan: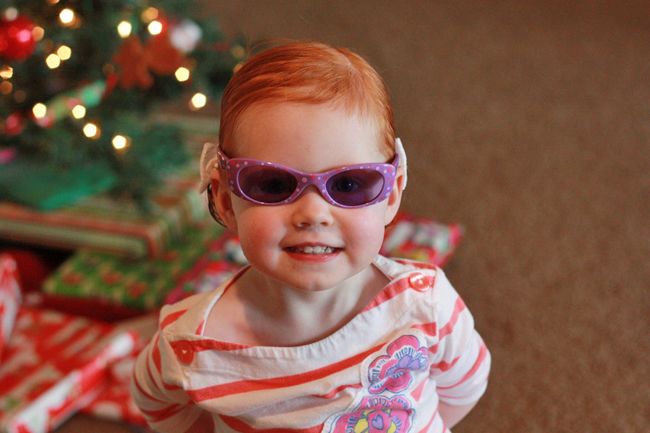 Megan told me all about a hawk she saw in the back yard. It was "hoooooge."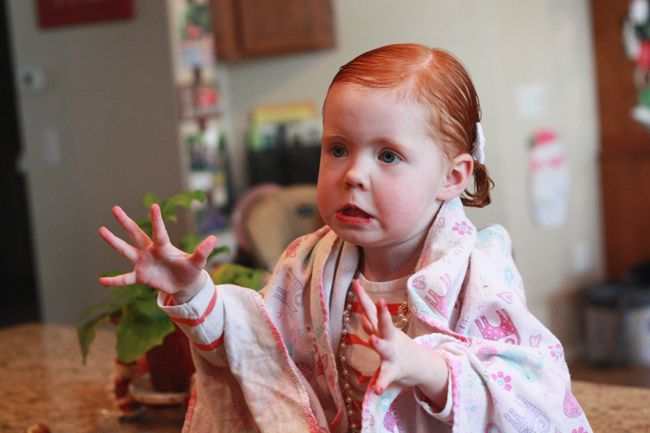 Megan also was Sophie's little buddy, sitting by us, sharing toys, informing us about all her baby doll's needs, etc. It was adorable.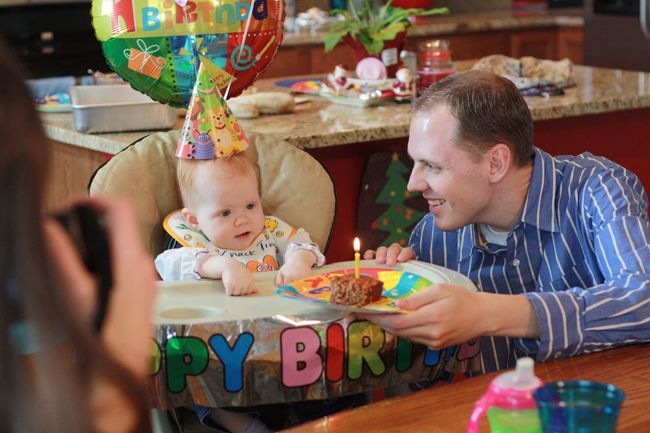 We enjoyed a delicious lunch by Amy and had a fun time watching Hannah eat her cake, Sophie liked snuggling with Aunt Stacy, and Emily had fun showing me her brand-spanking-new haircut. Adorable, yes?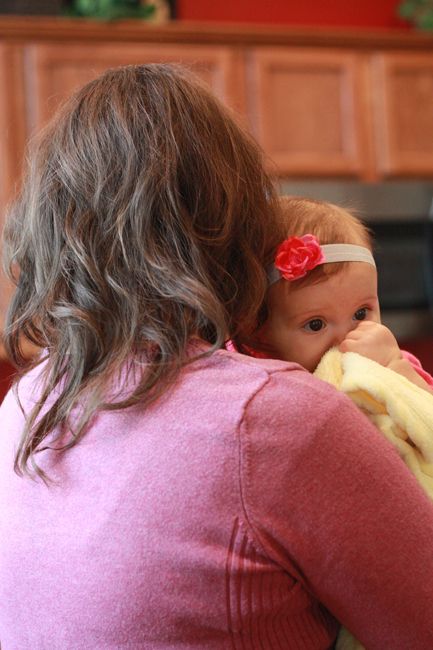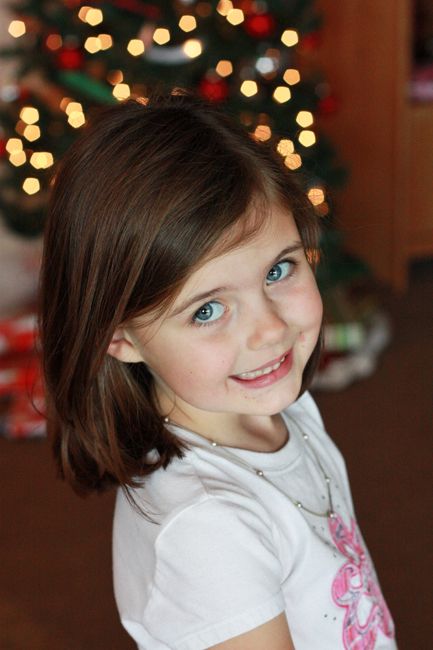 A few short days later, we braved our very first flight with Sophie. It couldn't have possibly gone better. Sophie was a little afraid when we got to our seats, feeling boxed in and nervous, but only a few minutes after takeoff, Michael and I realized she had stopped squirming and talking, so we held still for a minute and she was out like a light. By the time she woke up, we only had about 30 minutes of entertaining to do. It was SUCH a blessing.
The following statement sums up the remainder of our trip: Sophie LOVED visiting Grandma and Grandpa.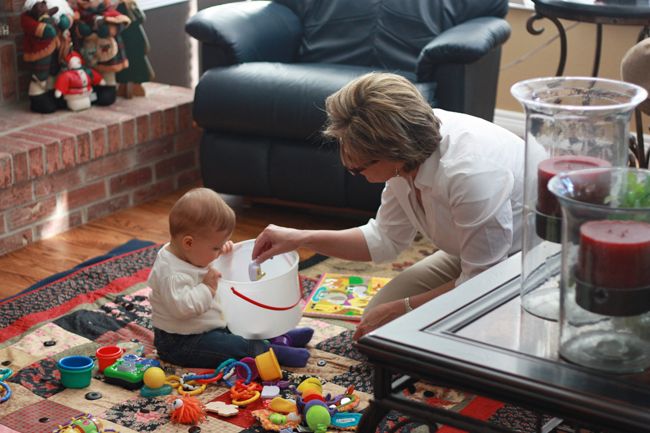 It was absolutely wonderful! We enjoyed snow without freezing temperatures, homemade treats, delicious meals, fun games, great movies, and fabulous company.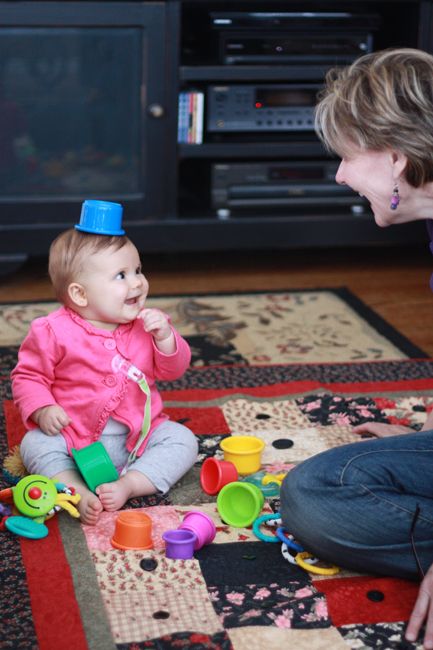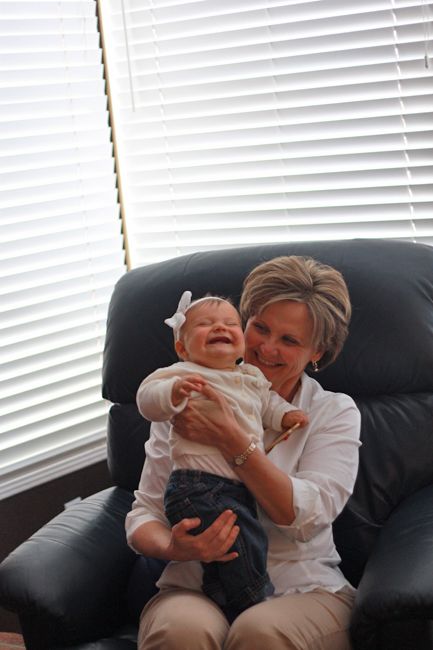 Here are a few things we got to do while we were there: got eye exams at brother Ben's newly-opened optometry practice, saw the Mission Impossible movie, visited the BEST quilt store ever, and gave Sophie her first ride on a wheelie toy.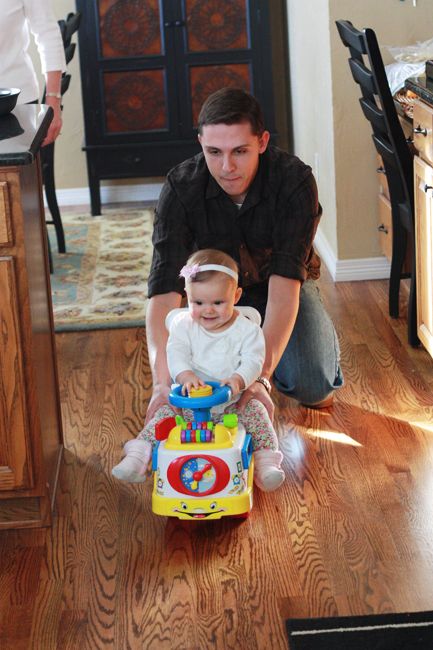 We also ate homemade toffee and slushy drinks, opened presents,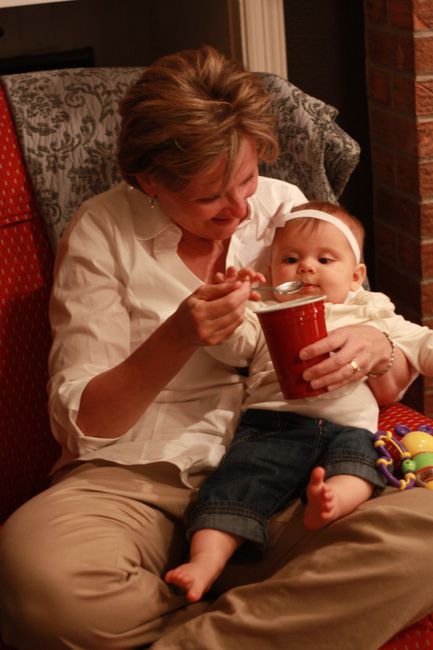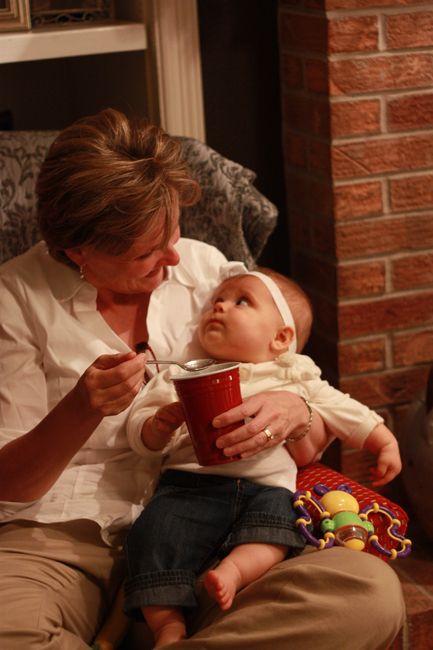 Attended Church and listened to Grandma sing in the choir for the Christmas program (check out Sophie's adorable Christmas outfit!), played a really fun card came called Sleeping Queens,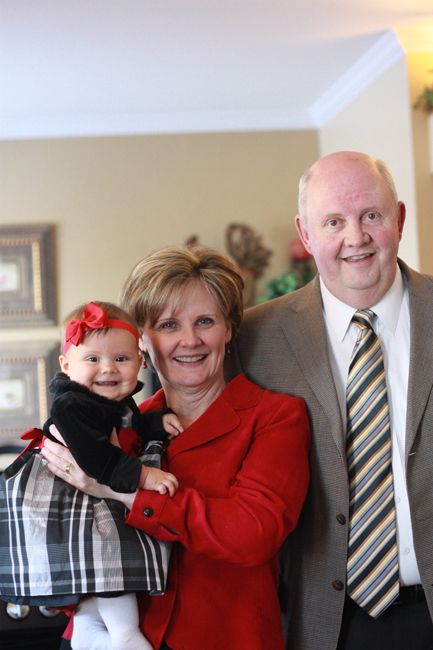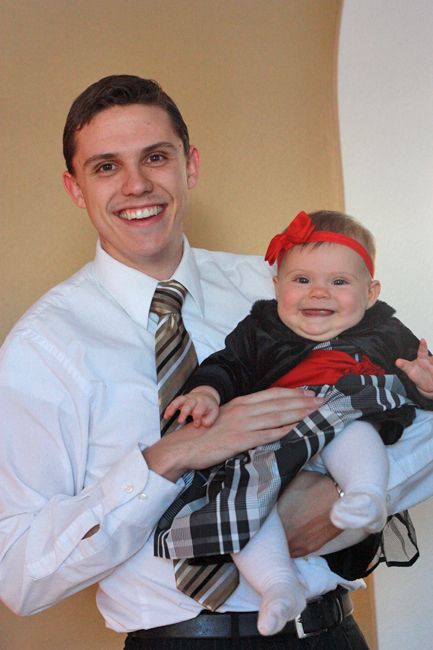 Took about a million pictures of Sophie in this adorable mini-Santa hat, Michael got "brotherly" with his brother Ben (look closely, Michael is squishing him into the ground),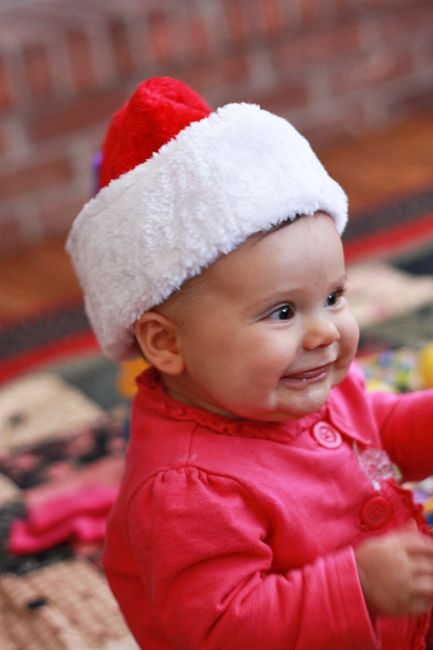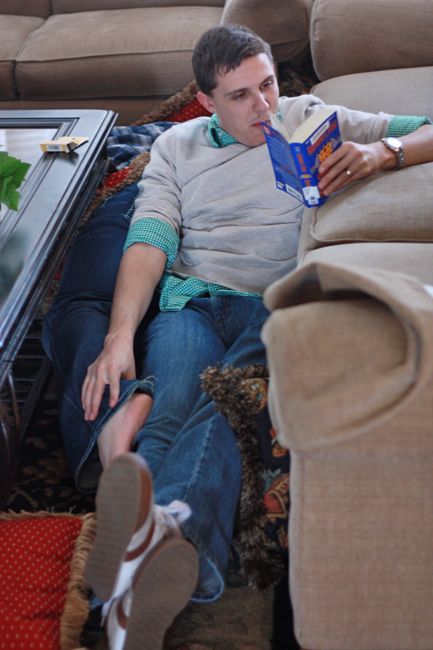 Sang and played our guts out to Beatles Rock Band, played Just Dance 3 for the first time, went shopping for crafty things and at a fun local spice shop (SO COOL–I got a vanilla bean cinnamon sugar that is to DIE For, and a California Spicy Citrus rub), and did LOTS of playing on the floor together.
The trip was over FAR too soon. We were SO sad to go. For those wondering, our return flight started out comically bad, and it went okay during the rest of the flight. It was much more what I was expecting with flying with a baby–a bit of fussing, trouble napping, other sad children on the flight, a few passengers who rolled their eyes and loudly complained about the children on the flight, and lots of fancy entertaining. Tricky, but SOOOO much better than a very long day in the car driving and COMPLETELY WORTH IT!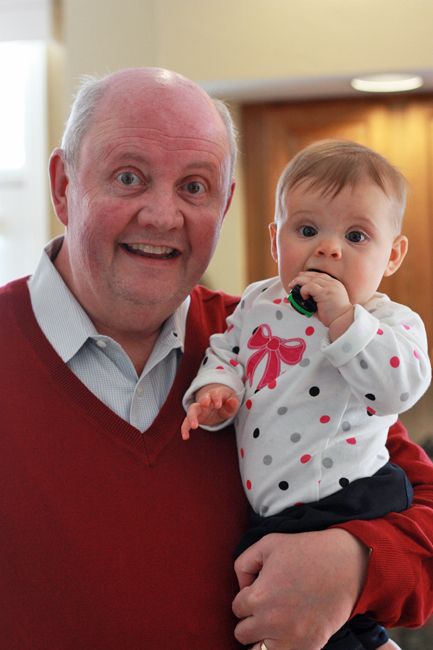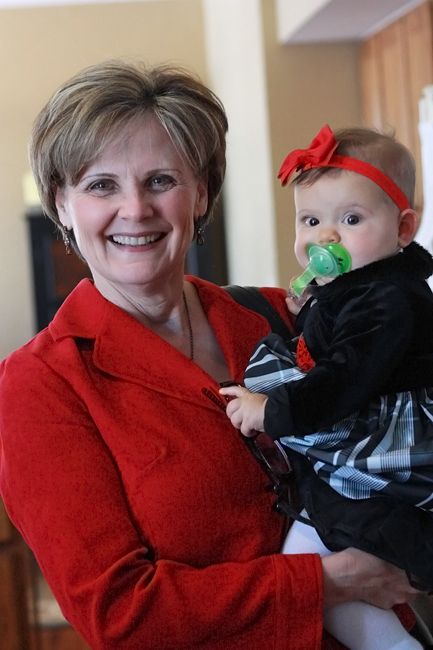 Thank you for a PERFECT Christmas Grandma, Grandpa, Stacy, and Ben! We miss you already and can't WAIT to see you again soon!