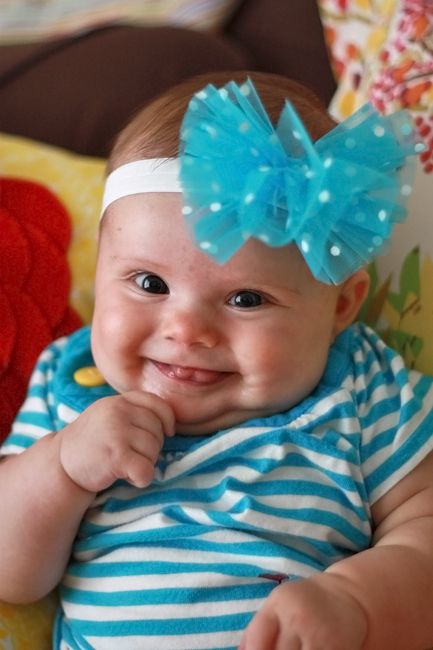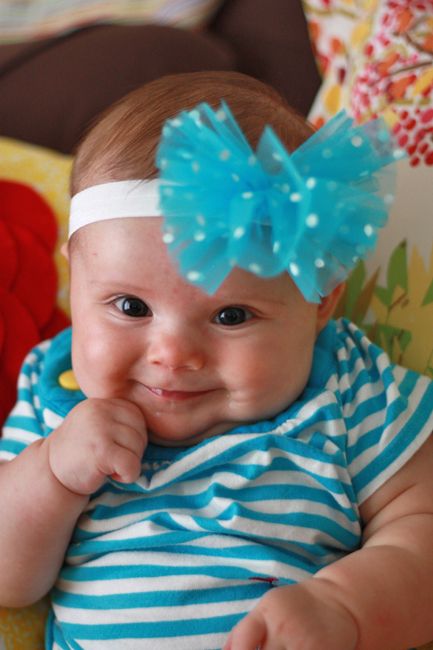 1. Sophie looks really great in blue. And pink. And green. And yellow. And…

2. She's starting to get used to playing in her bounceroo (it used to scare her) She strikes this pose a lot. I love it.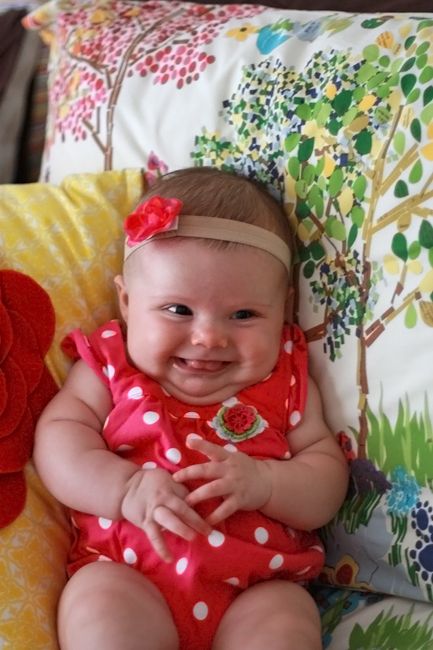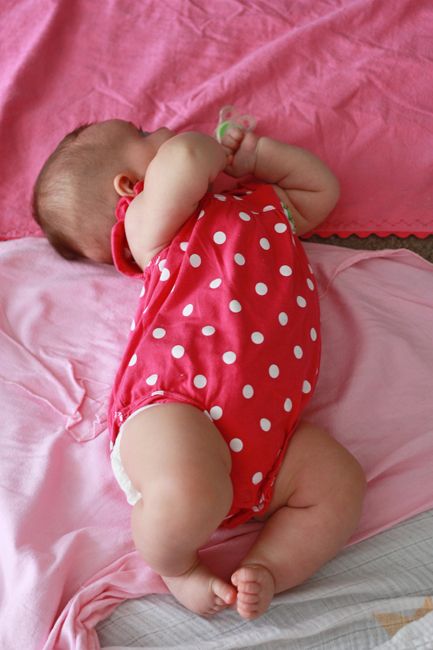 3. She's REALLY close to being able to roll from back to front. She gets halfway turned over, then just stops and hangs out in limbo for a while. Or, she gets all but her head turned the right way. It looks remarkably uncomfortable. Front to back has been down pat for a while now, though she's still choose-y on which days she'll do it. (side note: aren't those thighs magnificent?!)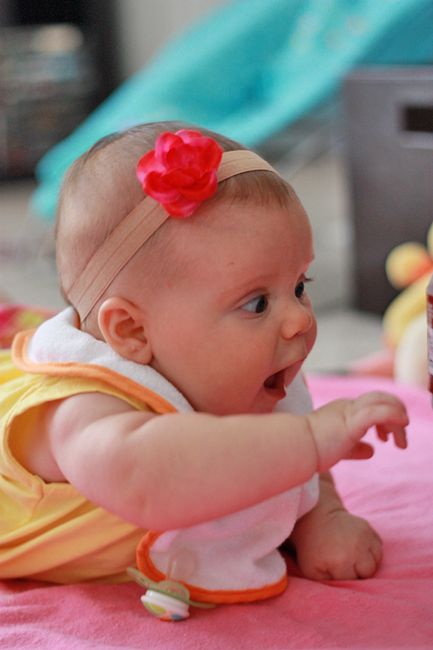 4. Her hand-eye coordination is getting better. Uh, really. She's starting to reach for things and grasp much better.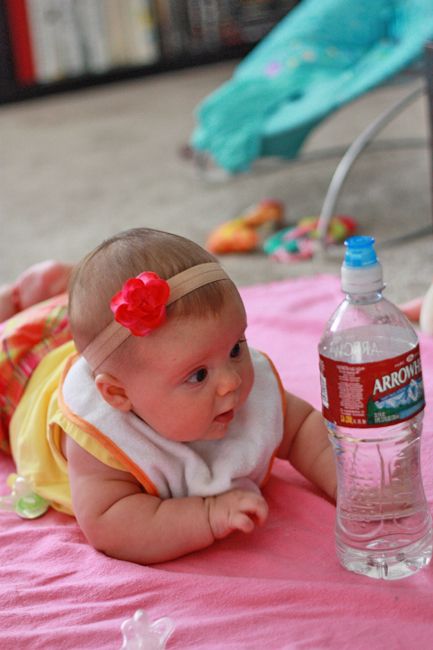 5. She's developed a very strong fascination with water bottles. Every time she sees one she wants to touch it, and follows it with her eyes wherever they go. When we drink from one, she'll stare with an open mouth, then close hers as we take the bottle away from our mouths. When she touches one, she wants the top of it in her mouth. Smart girl!
Well, that's it for this week. Happy Friday!