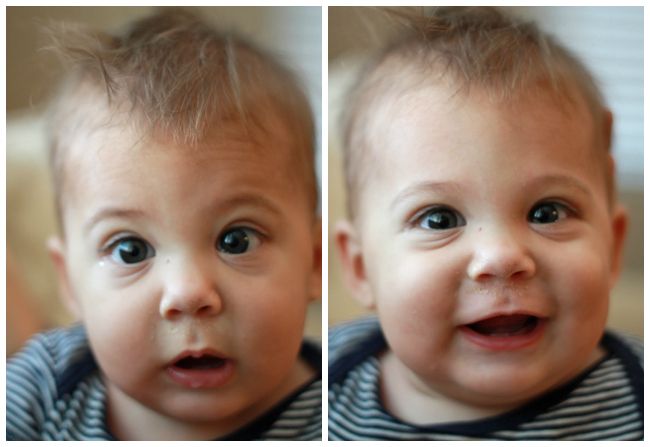 1. The sick fairy has visited our house again. Michael battled a terrible cold/flu/plague last weekend that we all caught, including my mom, who was here helping out while Michael finished up work out of town this week. Fevers, sore throats, coughs, nausea, chills, aches, congestion, runny noses… and very little sleep at night for the suffering babies (and, consequently, their parents). Sophie's even morphed into a double ear infection, poor baby! We've been in bedhead, pajama-wearing, movie-day mode. Milo's been sporting a perpetual "crustache" for the occasion (ew). We're so glad that Michael got better in time for grad school orientation, and we hope the rest of us can stop mouth-breathing soon. Dear Sick Fairy, let's not be friends again. Love, me.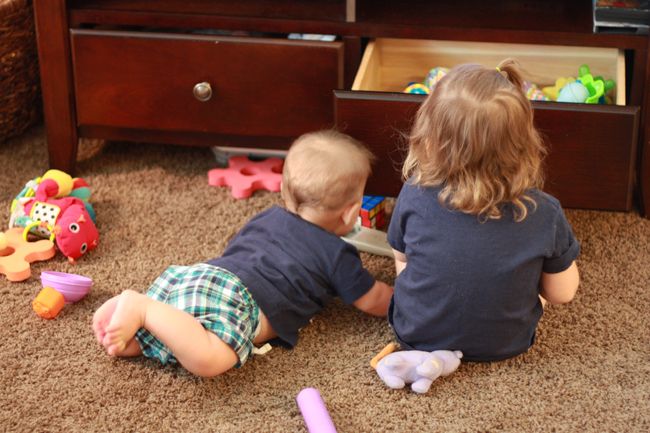 2. In MUCH happier news, Milo is officially crawling! This picture doesn't show it (he was relaxing while playing by Sophie before she noticed it). He made some miraculous leaps this week. He can roll back to front, front to back, sit up by himself, and go from sitting to crawling. He's even started trying to pull himself up. Especially on me, which makes me smile, and Sophie, which makes her miffed. Look out world! Here he comes!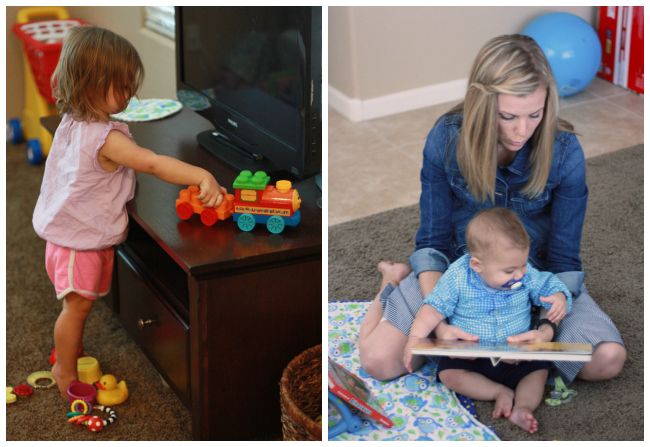 3. Sophie might be getting into a FANTASTIC integrated autism preschool! Our fingers, toes, and eyeballs are crossed hoping and praying that she gets in. It would be play therapy (speech, occupational therapy, etc.), social skills (the class has neurotypical and autistic children), habilitation (hand-washing, getting dressed, etc.) and learning to cooperate in a classroom setting at a very well-respected autism research facility with trained therapists as the teachers. It's an incredible school, and we'd love to get in. They only take 6 autistic children per class, and there's exactly one spot open that she might be able to take. Naturally, because it's so incredible, many people are hoping for that one open spot. Our philosophy is that if it's meant to be it will be, but any prayers, well wishes, happy thoughts, or rain dances you can send our way would be much appreciated.
p.s. that first picture–Sophie woke up (hence the jammies and bedhead) and said "dew-dew" (choo-choo) for the first time!!! 

4. Babies in bow ties. Seriously.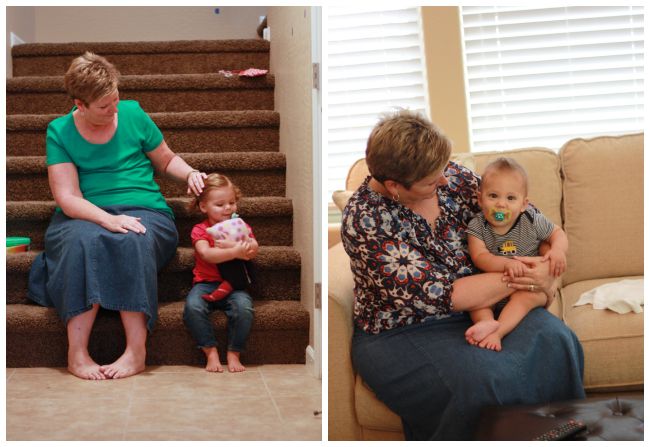 5. It's a lot more boring without a guest here. Sigh. We miss you aunt Lovey and Grandma!
Happy weekend, dear reader!