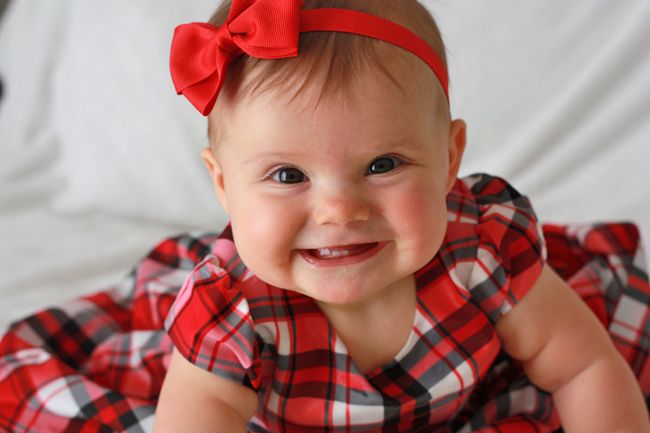 Welcome to Friday, dear reader! Has the holiday busyness caught up with your family yet? We are delighted that our Christmas shopping is done, most of our parties have been attended, and we get to sit back and look forward to the actual Christmas day.
I snapped some pictures of Sophie last Sunday after church, and I can't help but smile every time I see them.
1. We have a few trips approaching in the coming months and I wondered what tips you might have for air travel with a baby? Other than making sure she has something to suck on for take-off and landing, I feel clueless. Any ideas?

2. Our parents did a great job helping keep Jesus Christ the focus of Christmas, rather than Santa. We read from Luke chapter 2 and reenacted the Nativity scene when we were younger. We also celebrate at church by singing Christmas hymns that revolve around the Savior. Now that we're starting our own family and traditions, I'm wondering how do you keep Christ in Christmas? We'd love to hear your ideas!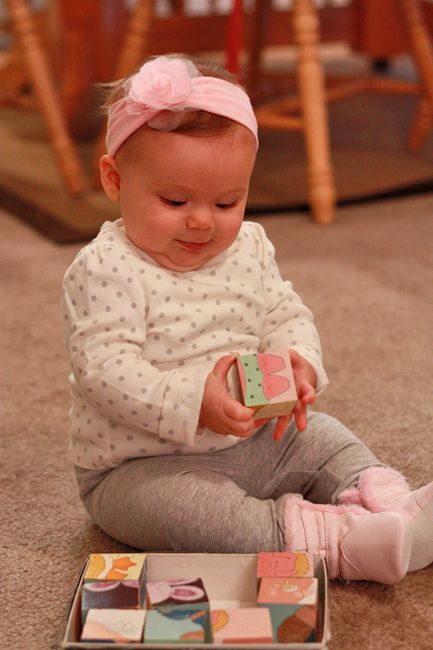 3. I fell victim to my first frivolous baby purchase in these pink fluffy baby boots. Though, Sophie WILL be in the cold this winter and she'll need SOMETHING to cover her feet, right? Right?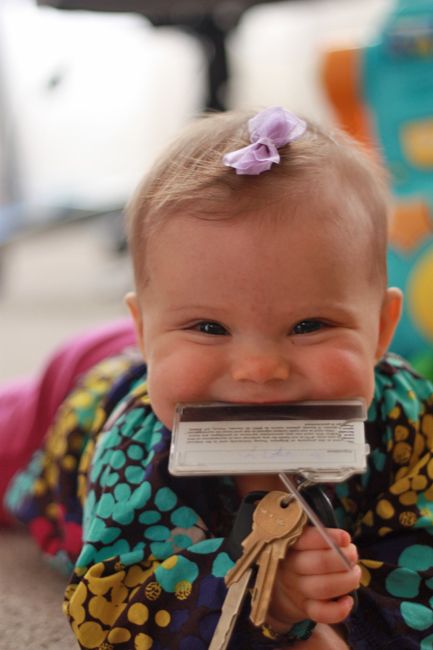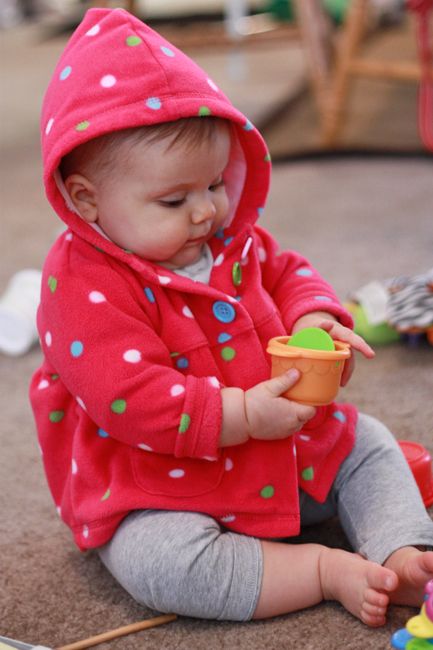 4. Nat King Cole is an essential part of my Christmas listening experience. The Beatles are not. That is all.

5. I'm attending a white elephant gift exchange and fondue party tonight with my girl friends. I can't WAIT! Because some of my friends read my blog, I won't divulge the gift just yet. However, I will say mine will be the one wrapped in Justin Bieber wrapping paper.
Happy Friday!