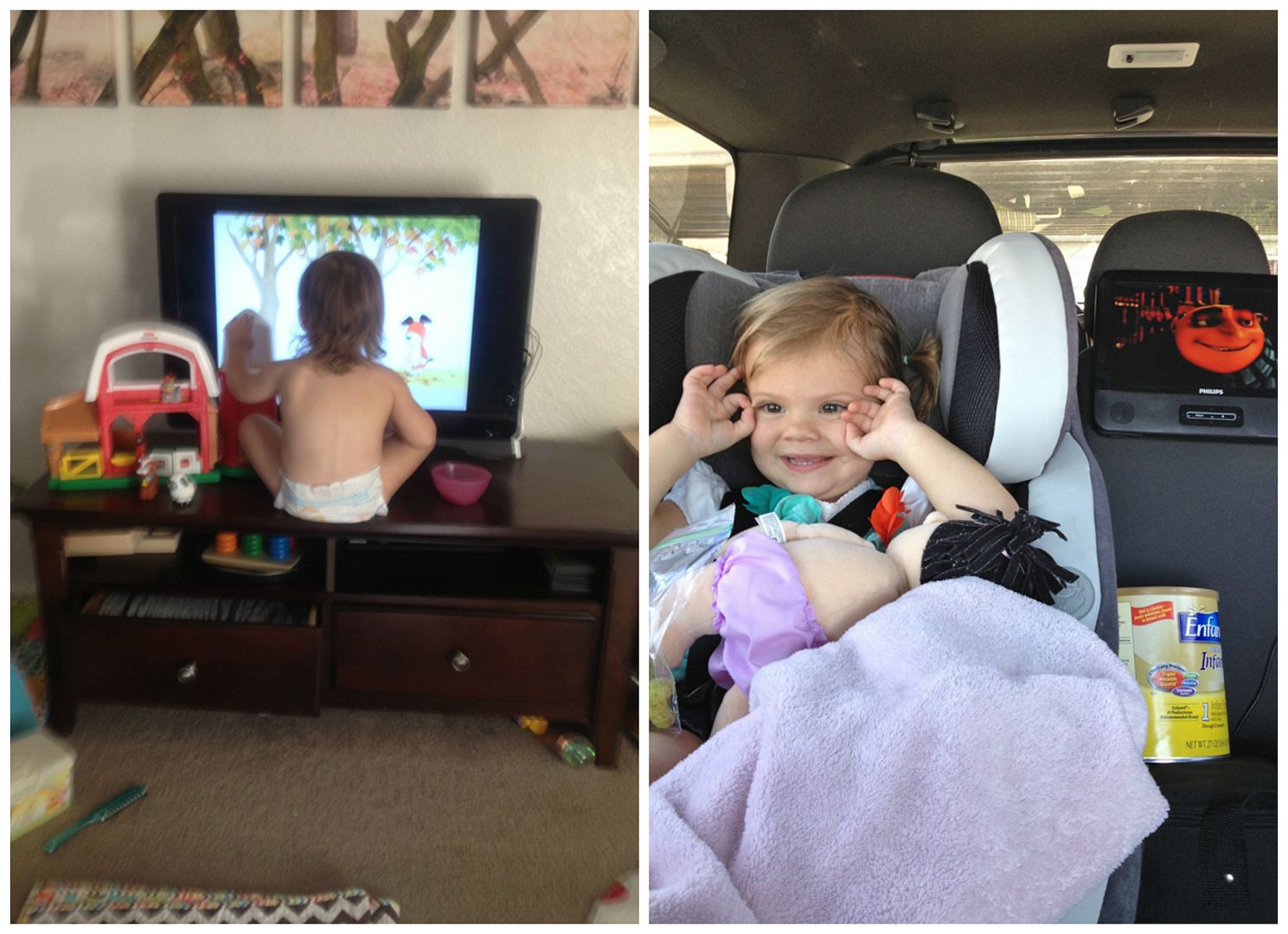 1. Sophie has officially learned the word "show." Watching shows is one of the 2 most motivating forces in her life (the other is putting on shoes to go somewhere). We've made her request a show verbally before letting her watch, and she's done a great job! We've also discovered that by having that "show" be an Eric Carle book or a Sesame Street song (this one and this one are our favorites), we're able to reward her for using her words, and she doesn't end up watching 1,000 hours of shows every day. Win-win. She also thought she was pretty special getting to watch Gru in the car on the way to visit Aunt Stacy.
side note on the first picture: I laid Milo down for his morning nap and came back to find Sophie like this. Close enough, Soph?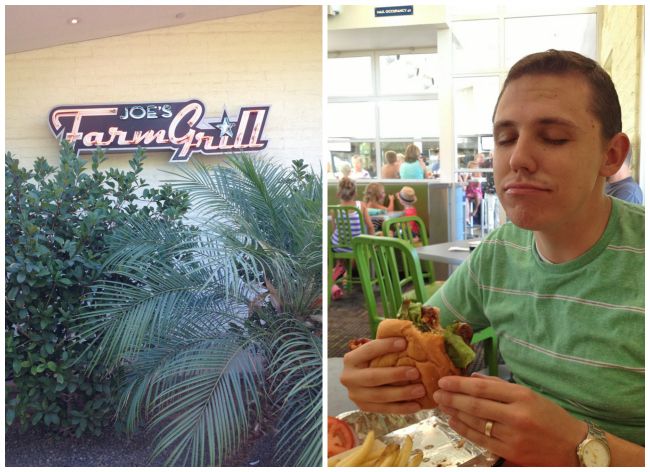 2. That brings us to our next point: we took a day trip last weekend! Michael's sister lives a few hours away from us and volunteered to take the babies for the day Saturday so Michael and I could just be grown ups. It was much needed. We ate an incredible breakfast and lunch out, saw Iron Man, wandered through shops, drove just to explore, talked, walked, held hands, and even paid a visit to our future house. Blessedly, the babies were good for Stacy, and we had a glorious time. If not for the migraine that hit just as Iron Man was about to start, it would have been flawlessly perfect. As it was, it was real-life perfect. Michael got to eat one of his top three burgers ever in life and I died and went to heaven over some killer sweet potato fries.

3. Milo got up onto his knees this week every single day! This boy is strong, solid, and determined to be a mover and a shaker. While some people DREAD their baby getting mobile, I've been waiting for it since getting pregnant with him. Yes, there is more chasing to do, but we don't really own anything that can't be touched, and increased mobility means more things to explore which equals less pacing and back-patting (I'm still doing hours of that some days. I hate you, reflux). Hooray for more mobility!

4. We bought appliances and are feeling old and grown up about it. We've also made lots of phone calls about things like utilities, and carpet cleaning, and lease faxing, and file transferring, and, and, and…. Our internet searches are for things like "extended warranty provisions" and "top-rated baby safety gates." Again with the feeling old and grown up. Wasn't it just a few years ago that we were living in a 400 square foot apartment and starting up a blog? Now we're the parents of a spirited, adventurous little girl and a fluffy haired flirt-man and about to move into our first real (rented) house.
This is me walking through our soon-to-be-finished house. I don't just pause awkwardly for fun.

5. Happy Father's Day to Michael. I feel like dads get the short end of the parent-holiday stick. But give this boy some meat and homemade lemonade, and his life's complete. Happy Dad Day, Michael. I couldn't imagine a more loving, devoted, involved dad for our babies than you. Also, thanks for those good genes. You made some cute babies.
p.s. Several of you have requested our chocolate popsicle recipe. It's coming soon! (I hope Monday, but Wednesday otherwise)
p.p.s. Some fun features for the blog lately: Melanie Blodgett (of You Are My Fave) featured my quiet book (I about died–I LOVE her blog), and Angie McGowan featured my Honey-Lime Tilapia recipe on Babble.