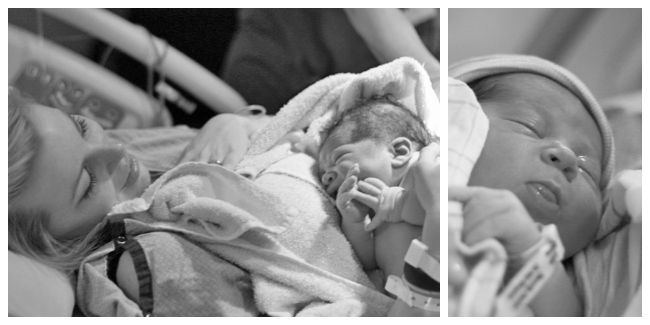 And just like that, Milo turned one.
What a year of world-upside-down-ness, learning and growing, changing, adapting, re-thinking, letting go, and starting over it has been!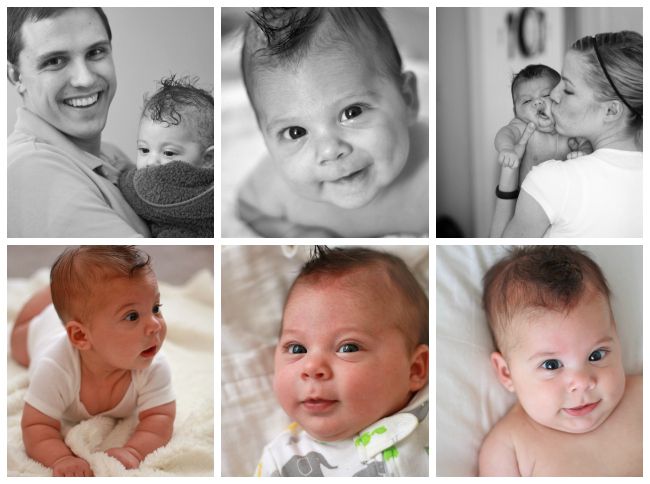 Never in my life have I felt that God wanted something so much for me as when Michael and I decided to have a second baby. It wasn't the timing we'd been planning on, but looking back… had we waited for the time we thought was right, Milo may never have come to us. Out of nowhere, we had the same feeling at the same time. It's time. Now. Don't wait. So, we stepped out into the darkness of the unknown and got pregnant right when Sophie turned one. Again, had we waited, I'm sorry to say I think I'd have been too scared to have a second baby for a very long time, if at all. During her second year, it became clear that Sophie wasn't just developing at her own pace, but that there were true and present delays, her sensory issues became more pronounced, and her smiles, laughs, and social interaction started slipping away. Autism became real, and she was diagnosed right after Milo was born, before I'd even really healed from having a new baby or gotten into a two-baby routine.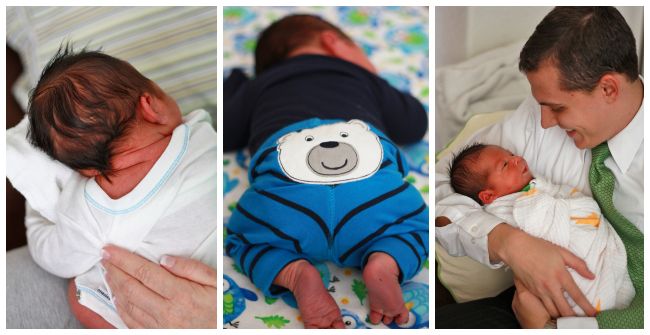 Milo is, in many ways, a miracle. As all babies are. People tell me I'm crazy all the time when they find out how close in age Sophie and Milo are. And, between the hours of 3-7pm every day, I often feel the same way. But this boy–this sunshiney, squishy, sweet hearted boy–is just what we needed. And for our family, it really was the right choice.
Milo means peaceful, merciful, gracious, and generous. He has completely lived up to his name. He's easy going when we need him to be. So long as he's squished, smiled at regularly, and snuggled, he's a pretty happy little boy. He forgives nearly instantly, is patient about never really getting to have my full attention, and quietly wants to be right in the middle of everyone and everything.
A few things about this boy at one:
We've started calling Milo "me too." as in… "Oh, what are you doing? Because that's exactly what I need to be doing. Right now. This very instant." or "Oh, Sophie? You're eating a snack that is far and away above what my level of chewing and swallowing can handle? I need some of that posthaste!" or "Um, Soph? You're in the middle of (insert type of therapy here)? I think I need to participate too. Right now. Immediately. Without delay."

He adores Sophie. Absolutely wholeheartedly loves her. It took her 11 full months to accept him into our family. To allow him to be near her without running away or aggressing toward him. During each of those 11 months, no matter how she responded to him, he continued to love her, to smile, to continue to follow her, to try to snuggle her, to play with her. She could kick him square in the face, and after a quick second of mama-comfort, he'd scoot right back over to her with a smile on his face. Over and over again, every single day.
He has music in his soul. He hears a beat and starts bobbing and dancing right away. It can be banging on pots and pans, or dance tunes. It's all the same. He's just got to move. Here's hoping he's a better dancer than I am.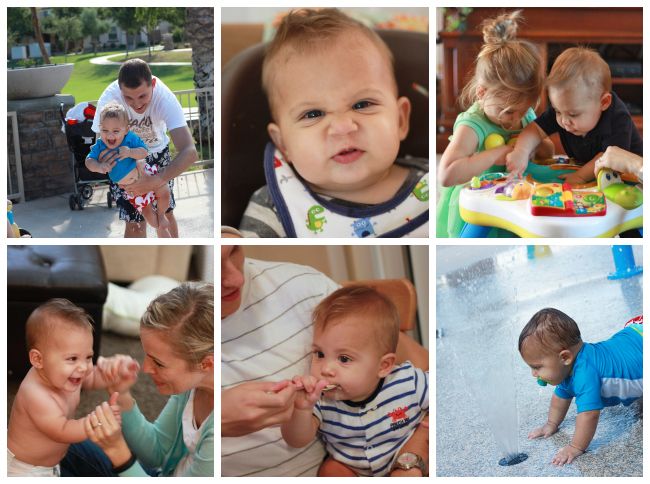 He'll try almost anything once. Especially when it comes to food, he's pretty adventurous at the moment. Sophie was at his age too, so it made fade with time as he approaches 2, but for now, you can hand him beans and rice, or stir-fry, or pickles, or steamed broccoli, or curry, or cut up meatloves, and he'll give them a fair try before deciding what he does and doesn't like. That said, he goes through quick jags, loving something for a week or two, then not wanting to see it again for a while.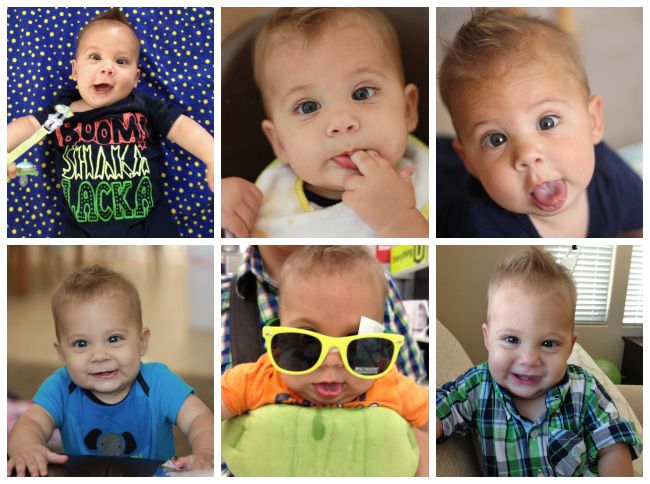 He hates (H-A-T-E-S) being restrained in any way at all. Whether that's a car seat (hate hate hates the car), or laying down for a diaper change, boyfriend hates when you try to corral him. I credit this fact for his adamant hatred of pants, or "leg shackles," as Michael calls them.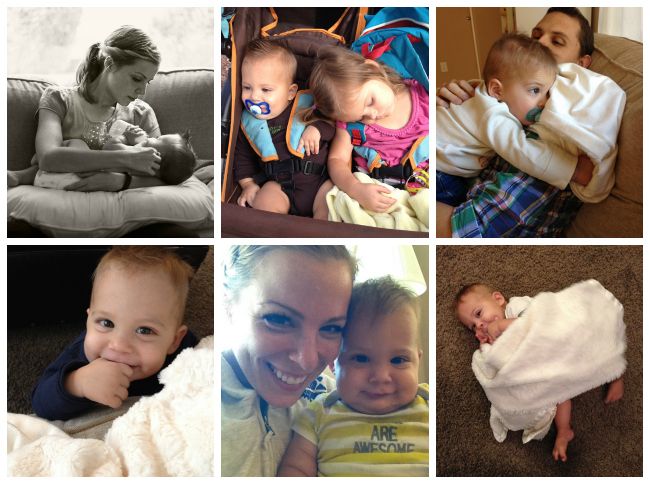 He cuddles. I needed this in my life. I was a super-snuggler (always have been), and it was something I really, really hoped for this second go round. He's especially attached to me, which can be hard sometimes, but in the moments I allow myself to just enjoy the cuddles, it's heavenly. His rolls, kissable cheeks, and love of fluffy blankets makes this even better. Seriously, if there's a fluffy blanket around, he will mush his face in it and roll over like a puppy, happy as can be.
He has a boy-ish sense of adventure. He's not afraid of water (even at the splash pad), he'll push or pull anything that he can convince to move (you know… chairs, strollers, play kitchens), and he loves climbing. I have a strong feeling he'll be getting into some trouble over the next few years, still it's fun to watch him explore and grow and change.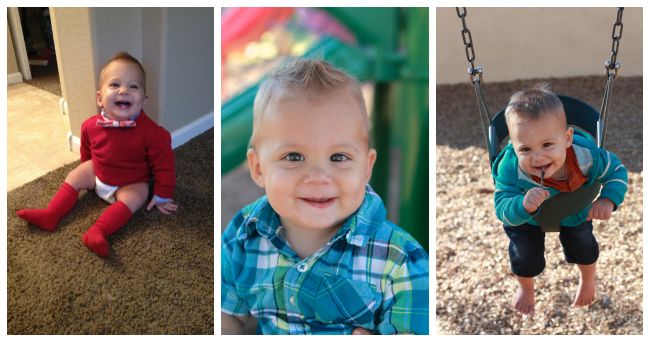 I could list a thousand more things, like he has the longest eyelashes, wants to eat all the things, or has an affinity for pulling ears and hair. But mostly, I just want to say that I love him. Milo is such a sweet, spunky, tenacious little muffin. I'm so glad he's here. Like almost any parent, I'm sorry I don't have more energy, attention, or one-on-one time to give him, but I love him. I'm grateful for his patience with my shortcomings, with a sister who has extra needs, and with almost anything life throws at him. I see in him so much goodness and light. When I think about what the future looks like for this boy, I often have the small whispers of doubt (How will he ever feel like he gets a fair share of time and attention? Does he know how much I love him?). But I also have dreams of him continuing to be the loving, caring boy he is. That he'll keep learning, exploring, growing. That he'll continue to love and protect a sister who needs him, and that he'll become the great man I know he can be.
Love you, Milo. Happy birthday, sweetest boy.