Although I'm not working right now, I promise I'm using my time wisely. Want to see? I made pillow covers for my couches.
I made the floral and yellow ones. The green ones and orange one (pictured later) came from the Room Essentials line from Target.
I love the bright colors!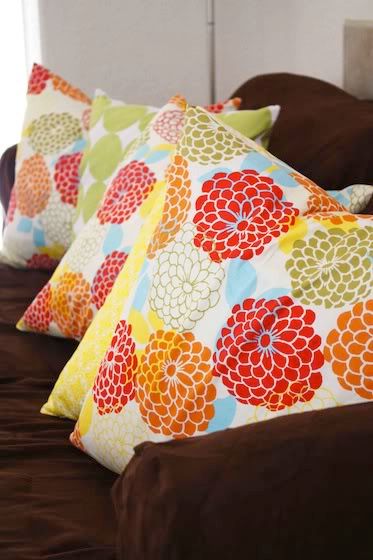 I decided not to fuss with zippers or buttons since I'd probably get frustrated and give up in a pile of thread, sweat, and tears. So, I made these handy envelope-style ones that are a cinch to pull together. Please ignore my finger.
Someday in my life I'll try to post a tutorial. I still have one pillow left to cover, so I actually might…
Here they are on the couches we inherited from Michael's sister Stacy. Bless you Stacy.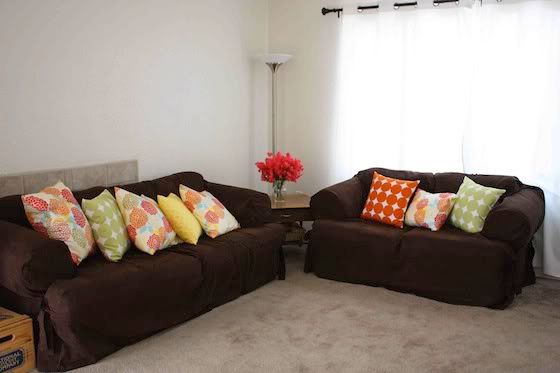 It's the first time in our 2 1/2 years of marriage where we have had couchES. Plural. Up till now, we'd been living with a single love seat arrangement. (Let's just say it got a little snuggly with company.)
I probably should have fluffed the pillows or something, but meh. Also, we're moving the lamp that looks like it's growing out of the flower arrangement and are finding a new fun vase for said flower arrangement.
Now onto finding some sort of something to go over the couch on that blindingly bare wall…