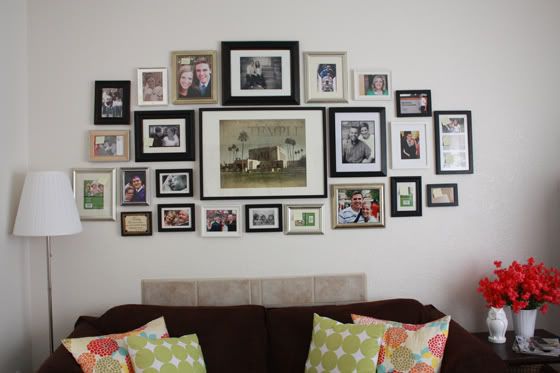 So, what did you do for Labor Day?
On Saturday, Michael and I decided to finally tackle our ominous photo collage project. We've been wanting to hang something above our couch since we moved in and thought a family photo collage would be a good idea. I've spent the last two weeks trying to dig up pictures for the frames, and still wasn't finished. With family coming into town on Sunday, we decided to just bite the bullet and get it done, whether or not we had pictures in all of the frames.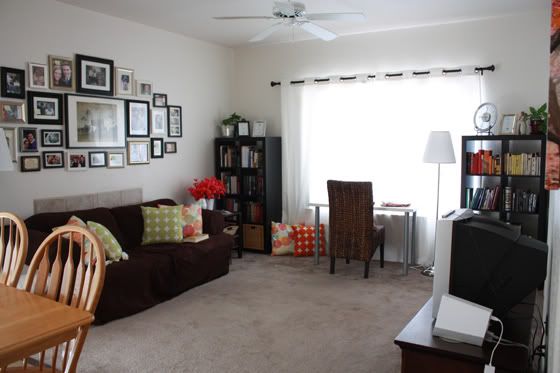 We liked how it turned out so much we wanted to finish pulling the room together. So, we did another project we've been meaning to do–move our bookshelves into the living room. Here's a quick snapshot of the finished project.
We love it!
Note: yes, our couch is covering up a fireplace. It's in a really awkward part of the room and since we live in the desert, we knew we just weren't going to be using that fireplace much.