intensely fudge-y toffee brownies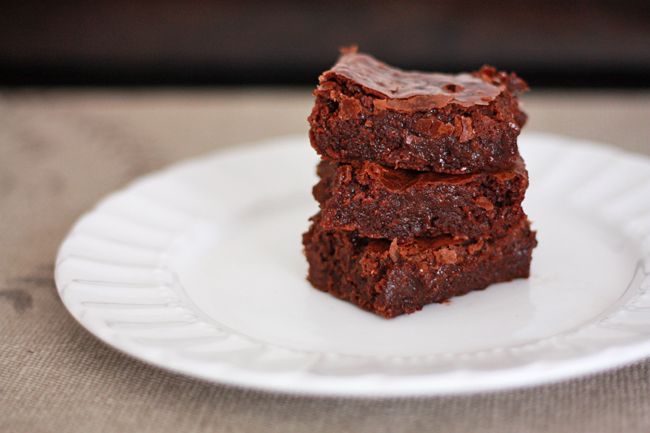 *So sorry to anyone who got excited about the broccoli salad post that accidentally posted today. I'm not quite finished with it yet and accidentally sent it to publish. Whoops! Don't worry, it will show up in a few days. Thanks!
These were Michael's Father's Day treats. We dreamed about them for weeks. Michael, though not a huge "I could really go for a piece of chocolate" guy, is decidedly and whole-heartedly a "fudge-y brownies are my life" kind of guy.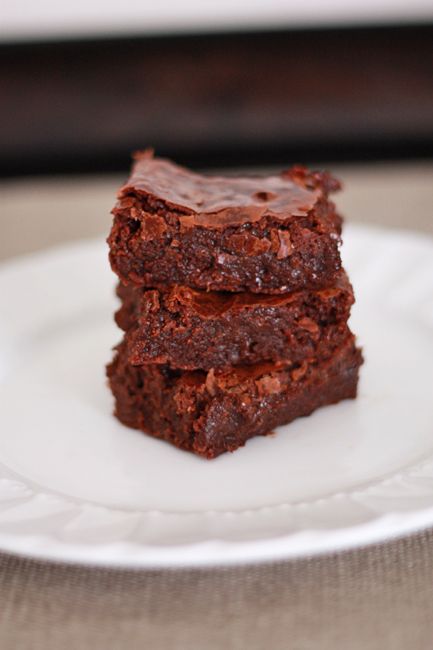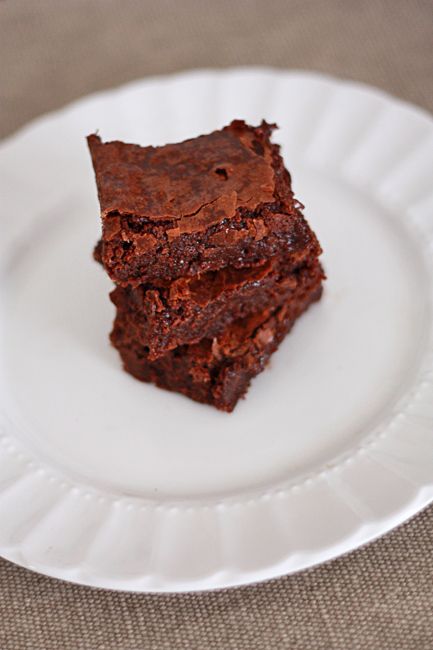 As it happens, he's also a toffee kind of guy and we thought that making a brownie with a little toffee flavor would be delicious. We opted for small toffee bits (we used plain Heath toffee bits sold by the chocolate chips, etc.) because we knew the heat of the brownies would melt them and give us all that divine toffee flavor without us needing to pick toffee out of our teeth with toothpicks afterward.
We put Sophie to bed, pulled the brownies out of the oven, scooped them still steaming out of the pan and smothered them with scoops of salted caramel truffle ice cream.
We may never recover.
If you prefer, you could use a full cup of toffee pieces here instead of 1/2c chocolate chips and 1/2c of toffee. Or, you could chop up a toffee Toblerone bar and use that…uh, wow…that sounds good.
Excuse me. I need to go bake something.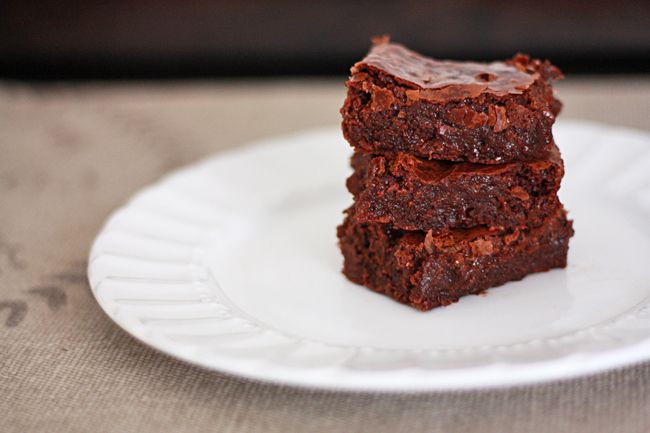 Print
Intensely Fudge-y Toffee Brownies
---
Description
These are very fudge-y brownies. They will be soft and gooey. If you're into cakey brownies… move on my friend. These are not for you.
---
6 Tbsp

butter, cut into pieces

1 1/3

c semi-sweet chocolate chips

3/4

c sugar

1 tsp

vanilla

1/4 tsp

salt

2

eggs

1/4

c flour

1/2

c toffee bits (I used Heath toffee bits that aren't covered in chocolate)

1/2

c semi-sweet chocolate chips
---
Instructions
In a medium saucepan over low heat, melt butter and chocolate, stirring often, until smooth and fully melted. Remove pan from heat, and stir in sugar, vanilla, and salt. Add eggs, one at a time, stirring to incorporate well after each addition.
Add flour and beat vigorously for 1 full minute (don't skimp!) until batter is glossy, smooth, and pulls away from the sides of the saucepan. Fold in toffee bits and 1/2c chocolate chips.
Pour batter into an 8×8″ baking dish lined with parchment paper and sprayed with nonstick spray (or buttered, if you prefer). I use two strips of parchment paper, criss-crossed, that create little "handles" for me to lift the brownies out of the pan easily later.
Bake at 350 degrees until center looks just set, about 30-35 minutes. Allow brownies to cool in the pan before lifting out with parchment and slicing.
Recipe adapted from David Lebovitz (king of ice cream and master of dessert)