Parmesan Broccoli Mashed Potatoes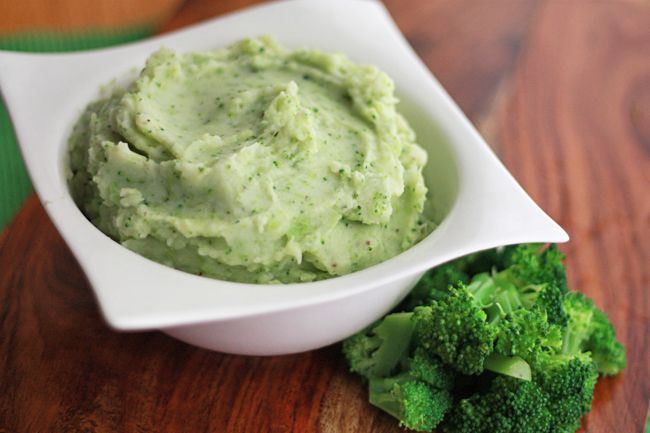 Oh, sweet Suzie. I hope you didn't look at these and think "uh, are those mint?" Because, I'll admit, that's sort of what it looks like to me. In my defense, broccoli is green. Also in my defense, I was snapping photos in between giving Sophie bites of chopped broccoli and spoonfuls of these mashed potatoes, so the process was a little rushed.
Rest assured, these are broccoli mashed potatoes. And they are delicious. And decidedly not mint. And life-changing. Amen.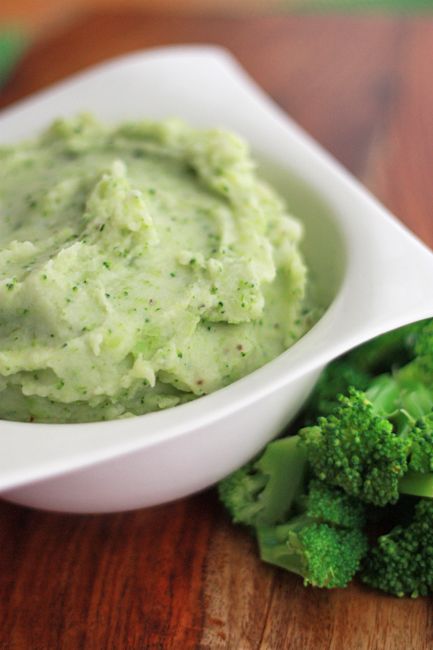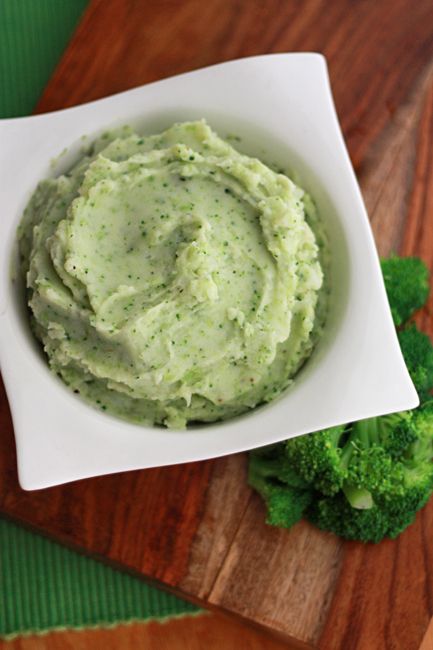 Sophie's in a funny stage right now food-wise. For the most part, she's determined that she's a big girl and wants to eat cut up big girl food. She WILL NOT eat almost any pureed foods (other than yogurt), so I wasn't sure she'd eat these. But even Sophie couldn't stay away.
Flavorful, creamy, and beautiful to boot, these parmesan broccoli mashed potatoes are some of the best I've ever had in my entire life. I'd rather not admit just how large a portion I ate at dinner, but to give you a ballpark figure, it was somewhere between a third of the recipe and the weight of a small car.
This recipe is, judging by my own experience, a child-pleaser as well as an adult pleaser. Michael and I both want to try this in a twice-baked potato as well. Don't you think that would be divine?
However you try them, TRY THEM. You won't regret it.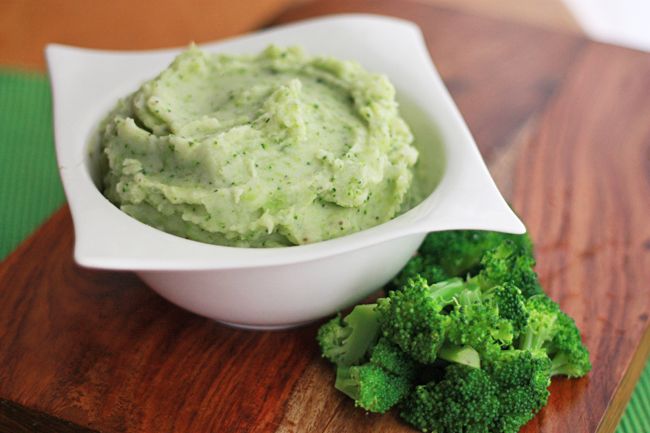 Print
Parmesan Broccoli Mashed Potatoes
---
4

–

5

medium potatoes, peeled and cut into small pieces (about

1

1/2″)

2

c broccoli florets, uncooked

4 Tbsp

butter

1/2

c milk

1/2

c fresh parmesan, grated
salt and pepper to taste (I used about 1 tsp salt, 1/2 tsp pepper)
---
Instructions
Bring a large pot of salted water to a boil. Add potato pieces and broccoli and boil 15-20 minutes, or until potatoes are very soft and can easily be mashed with a fork. Drain broccoli and potatoes well.
Place drained vegetables in a large bowl with butter, milk, and parmesan. With a hand mixer, whip mixture until very smooth. Add salt and pepper to taste (I used about 1 tsp salt and 1/2 tsp pepper).
Serve warm.
Recipe adapted from Comfort of Cooking and Start Fresh, by Tyler Florence.