about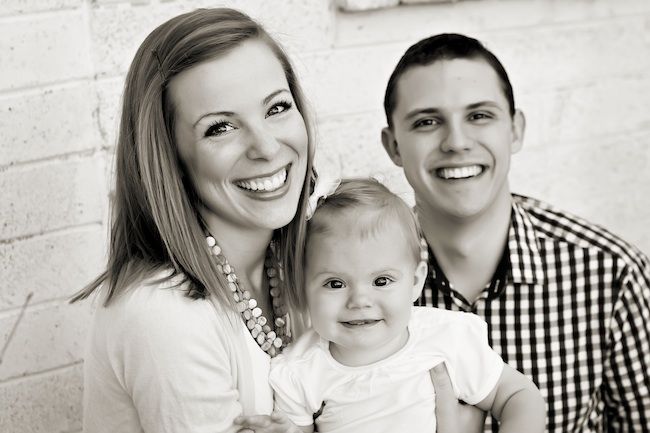 Welcome!
 Well hello! Welcome to One Lovely Life. We're Emily and Michael and we're glad you found us. This blog is a sunshine-y, skinny mirror attempt at capturing our life together. It's our way of finding the magic in everything.
Here, we spend far too much time thinking, dreaming, and reading about food. When we're not in the kitchen or ankle-deep in cookbooks, we can be found pursuing (not-so-) grand adventures, and scrambling after our babies, Sophie and Milo.
Want to know more about us? Here are some mini-bios.
Our Eating Philosophy
Our eating philosophy has changed a bit over the last few years. We're not sticklers on too many things, but it basically comes down to what Michael Pollan says in Food Rules: "Eat food, mostly plants, not too much." In our cooking, we try to rely on as many whole foods as possible and as few processed foods as possible. This often means we make our own version of packaged goods from scratch. That certainly doesn't mean that we don't make room for things like chips or the occasional onion soup mix tossed into a recipe here or there. And we are certainly friends of certain kinds of ice cream. We just like to be able to pronounce and recognize the ingredients that go into them. We don't drink or cook with alcohol, we don't drink tea or coffee, and we avoid caffeine (other than what's in chocolate). As for meat and organics, we prefer to choose higher-quality meat and eat it less often, and we buy organic produce when we can. We are a family on a budget, so we are definitely mindful of price and don't exclusively buy organic, free-range, or grass-fed. We do the best we can with what we have.
As of April 2013, our family is gluten and dairy free. Sophie has made some remarkable progress since going gluten & dairy free, so we keep our kitchen and home safe for her. When we're out to dinner or out and about, Michael and I will sometimes sneak a little bread or cheese here and there.
Other Stuff and Things
One Lovely Life is a personal blog. We currently run sidebar ads and are open to opportunities to partner with brands or products whose goals and vision align with ours. Any paid or sponsored post will be clearly identified as such. In all cases, opinions and product recommendations are our own.
If you'd like to use our photographs on your blog, please email us for permission or at least provide a link to the original post. We try to do the same for others.
We love to hear from you! We also consider our blog an extension of our home and try to keep things clean around here. Any comment that is crude, profane, or otherwise inappropriate will be removed. Please don't say anything you wouldn't say in our home.
Want to contact us?
You can catch us by email at onelovelylife (at) gmail (dot) com.