It's been a funky few weeks.
By funky, I mean a few things. The first is that I spent a week "off" of being sick. In a funk. The second is that I spent the next two weeks-ish elbow deep in felt and needles and thread and "watch instantly" shows on Netflix.
This second sort of funky resulted in a felt garland for baby's room and a few good cries on the couch during shows where someone I didn't want to die does, or two people I want to be together aren't, or where two people who you KNOW have been meant to be together FINALLY tell each other how they feel and live happily ever after. You know, the sort of thing my heart would usually just ache for, but during my third trimester of pregnancy induces tears which then cause me to laugh out loud at the fact that I'm crying which makes me cry harder. It's all very complicated. Funky, even.
Oh, and did I mention I finished a quiet book?
Anyone who reads this blog (or even just this post, for that matter) knows I'm a crazy person. One of my crazy habits is that I LOVE hand-sewing with felt. Don't ask me why–I just find it relaxing and satisfying. I've made a few of these before, but it was really fun to make one FOR MY OWN BABY.
(Can you believe that she'll probably be here in 8 weeks? I can't either.)
Anyway, I thought I'd give you a quick look through the book. We kept it gender-neutral so that it wasn't too girly if our next baby is a boy. Prepare yourself for lots of pictures…
Lion (lots of different textures and colors in the mane to touch)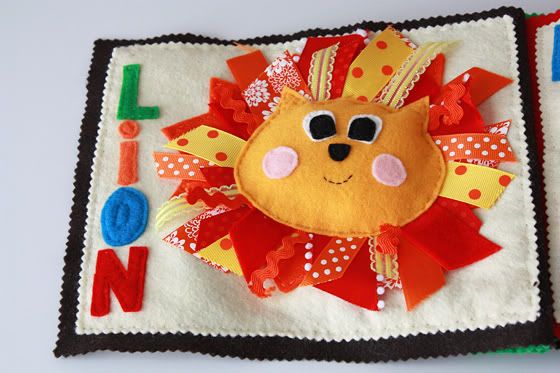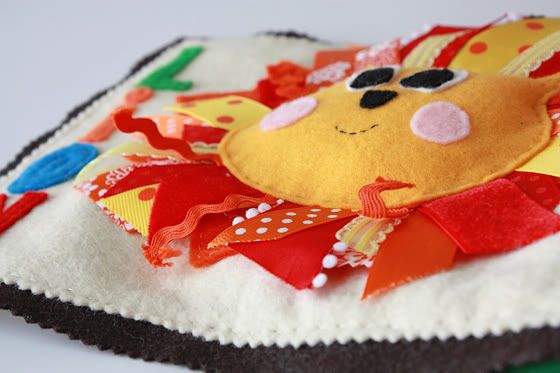 Alligator (mouth zips open and closed)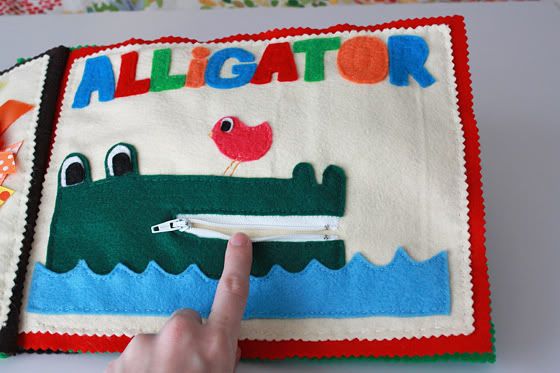 Frog (tongue can catch flies)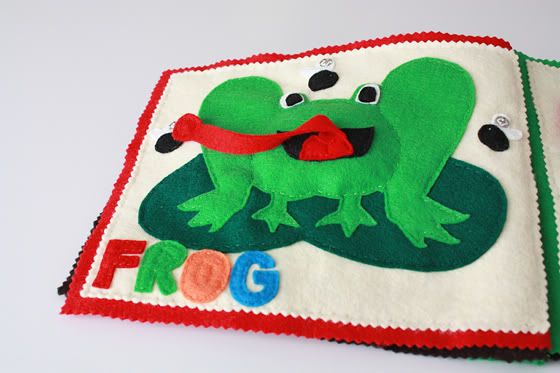 Butterfly (wings can flap)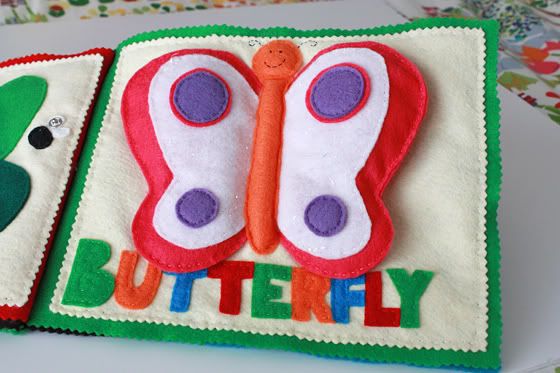 Fish (can snap on and off the page, or twirl around on a snap to spin in a circle)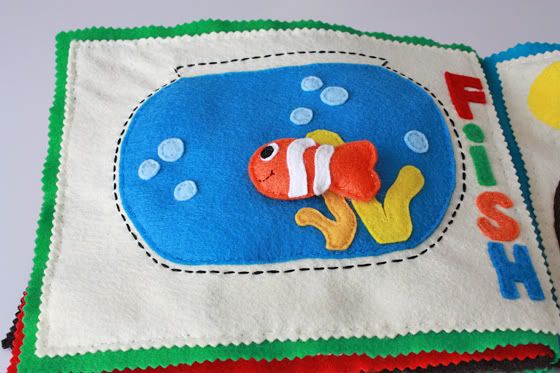 Owl (baby owl hiding under a wing)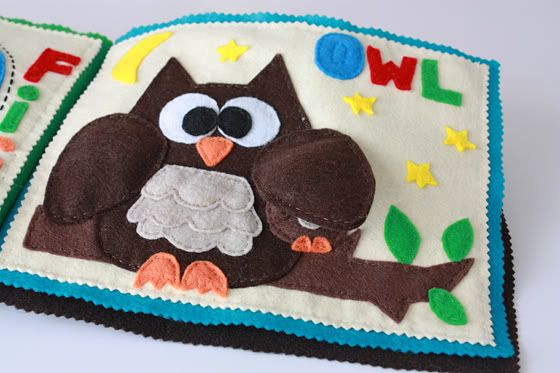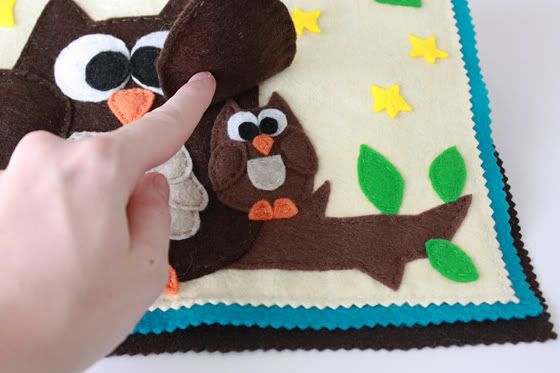 Monkey (banana peels to open)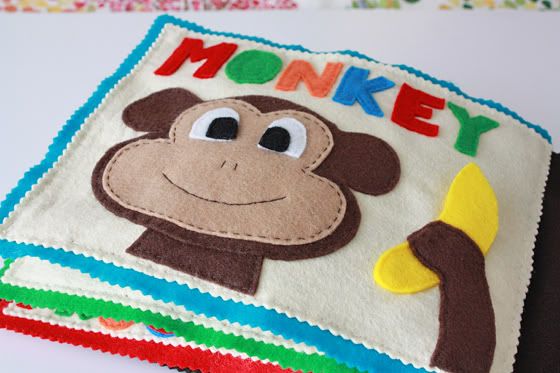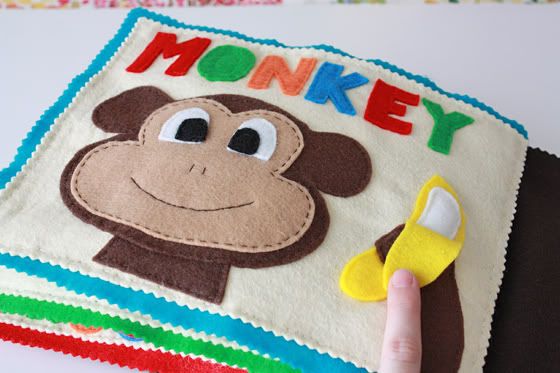 Back Cover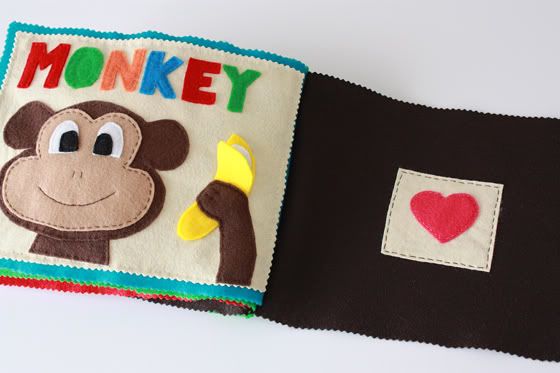 Which page is your favorite? I can't get enough of that owl page. I love it!
Update: Thank you to everyone who has asked if I have a pattern. I didn't use or make one. I sketched it out on paper, then traced onto the felt before cutting.