Updated from the archives
As pretty much anyone who reads this blog absolutely must know, I love love love my husband Michael. And also I adore him and think he's really great. And did I mention I love him? Oh, because I love him.
Some days, I think that directly right after Michael comes cornbread. And that it's the very most especially best thing ever. You know, other than Michael (and pregnancy).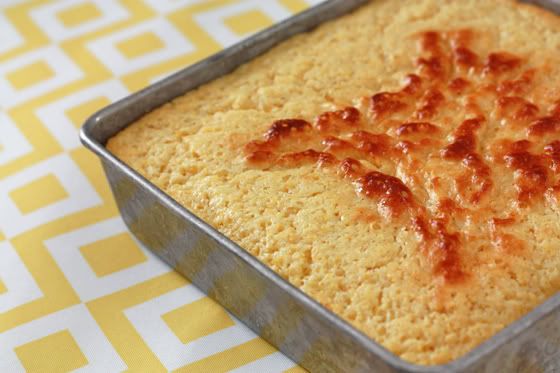 When I was growing up, my mom made a fantastic cornbread that had corn kernels in it and I also have great love for Dorie Greenspan's corn muffin with corn kernels, so I was a little skeptical about trying cornbread recipes without actual corn in them when I developed this recipe about two years ago.
And I have never been more mistaken.
This. Is. My. Favorite. Ever.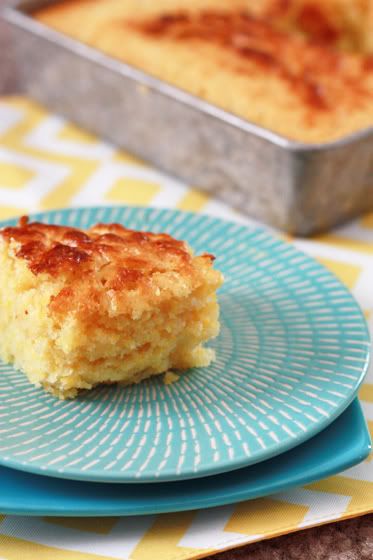 I've made it over and over again whenever I want cornbread. I've tried other recipes since, but this one is simply my favorite. There are generally two schools of cornbread: sweet and savory. This tends to the sweet side and it's light and fluffy, hence the "cakelike" part of the name. Still, it's a great accompaniment to chili, gumbo, or a big main dish salad. It's delicious on it's own, but when you add butter or honey…fuhget about it.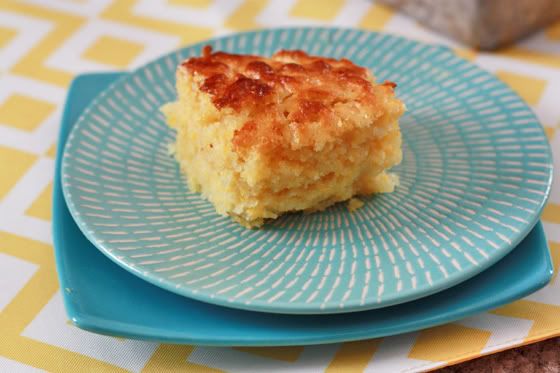 Print
1/2

c cornmeal

1 1/2

c flour

3/4

c sugar

1 Tbsp

baking powder

1/2tsp

salt

1 1/2

c milk

2

eggs

6 Tbsp

butter, melted
---
Instructions
Whisk together cornmeal, flour, sugar, baking powder, and salt. In a separate bowl, whisk together milk, eggs, and butter. Fold wet ingredients into the dry ingredients until just combined (lumps are okay).
Pour into an 8 x 8″ baking dish sprayed with cooking spray.
Bake at 375 degrees 30-35 minutes or till a toothpick inserted in the center comes out clean.