green banana smoothie (gf, df, v, Paleo)
Green Banana Smoothies – We call them Jedi Juice!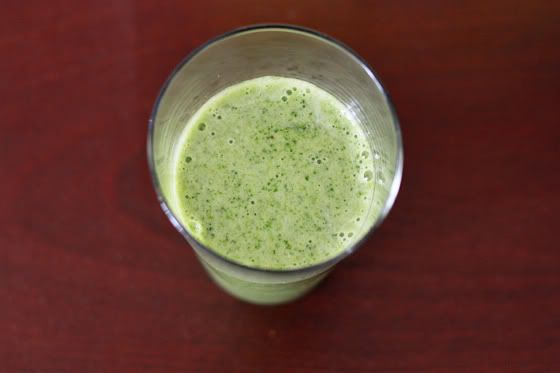 Happy St. Patrick's Day! I started the month with ambitions to make my own corned beef (a week-long process). I thought it would be REALLY fun, and loved the idea of making it at home (and leaving the chemicals and nitrates out). Then I was going to make Reuben sandwiches with the leftovers.
Alas, as the month has progressed, I let planning for a week-long corned beef process get away from me. Well, that and Michael had put in a request for green chile burritos sometime this month. Sure, Mexican food doesn't really scream "happy St. Patrick's Day!" but it IS green, right? RIGHT?
Well, if that doesn't count, at least I had a green banana smoothie today that does.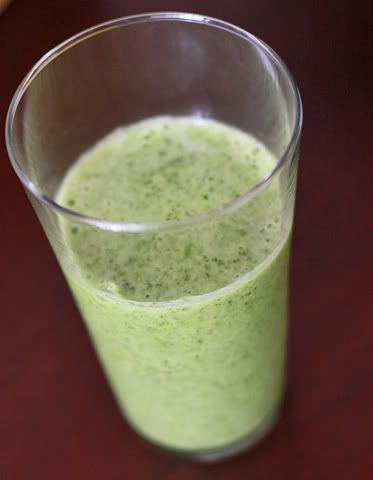 As my baby gets bigger and bigger, it's been harder and harder to eat much at any one sitting. I've been eating lots of small meals and snacks throughout the day to get enough food in without feeling sick, and it's been working out really well. Smoothies can be just the trick when I want something healthy but not too filling.
Although the name might suggest otherwise, a green banana smoothie isn't made from green bananas. The green color comes from spinach. My great aunt Annette refers to this kind of smoothie as "Jedi Juice," which always makes it a big hit with her grandkids. If you're trying to feed it to children who feel funny about green things, you may want to give it a try.
Truthfully, with the amount used, you don't taste the spinach. I think these taste great with just banana, milk, and spinach, but if you like, you can add a bit of peanut butter or even Nutella for more flavor.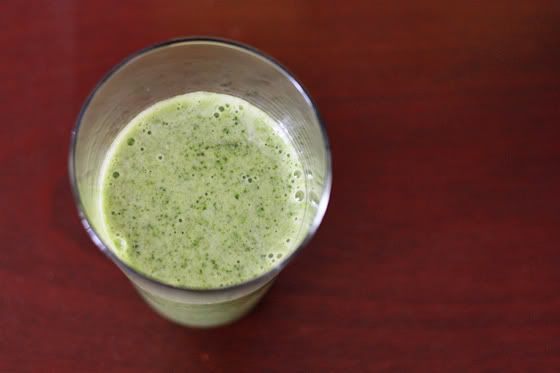 Print
Green Banana Smoothie
---
1

banana, cut into pieces and frozen

1/4

–

1/2

c almond or dairy milk (coconut or soy would also work)

1

c spinach leaves
optional: about 1 Tbsp peanut butter or Nutella
---
Instructions
In a blender (or food processor), combine banana, 1/4c milk, spinach, and peanut butter/Nutella if using. Pulse until smooth, adding more milk if necessary.