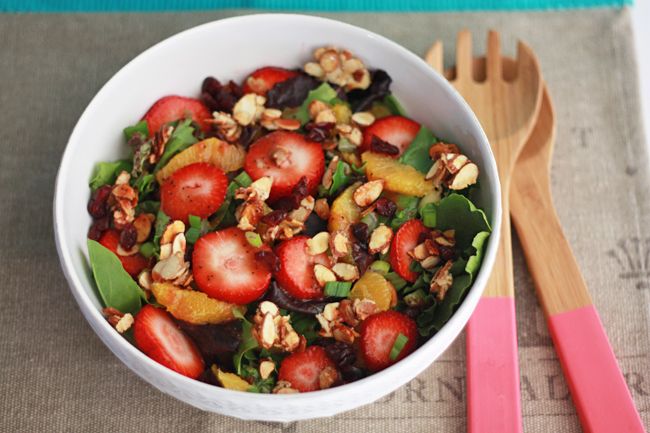 This is the last salad I'll post for a few weeks at least. I promise. I don't mean to go salad crazy (i.e. roasted asparagus salad, powerhouse quinoa salad), but seriously friends, when it's in the triple digits (and we're talking up to 112 degrees here), I need something cool and light.
Strawberries seem to be really hitting their stride about now, so this is a great salad to take advantage of what's in season!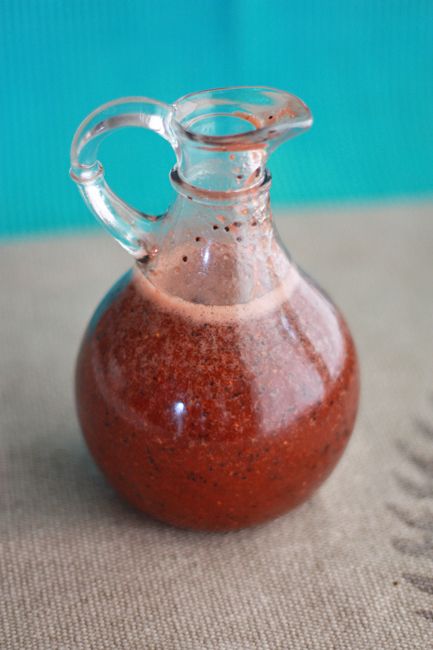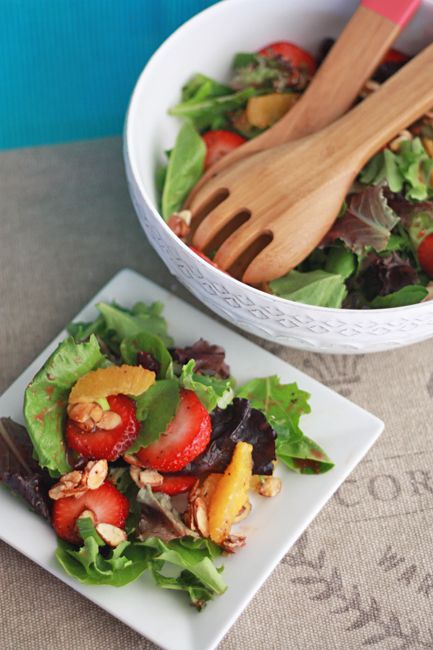 First off, you're probably no stranger to poppy seed dressing, but have you ever tried strawberry and balsamic poppy seed dressing? I sure hadn't. I adapted the recipe from Our Best Bites, subbing in some balsamic and playing with some of the other amounts of things. It was delicious! I purposely over-dressed my salad every day until it was gone. It was that good! (side note: even Sophie liked it! We gave her some strawberries and oranges with the dressing drizzled on them and she was in heaven.)
Salads like this are easy to play around with. Want to add some crumbled bacon? Go for it! Want to use pecans instead? Sure! Don't feel this is substantial enough for a meal? Throw in some grilled chicken!
The dressing is best used within around 3 days, since the strawberries sort of deteriorate after that. It makes quite a bit, but like I said, you'll want it!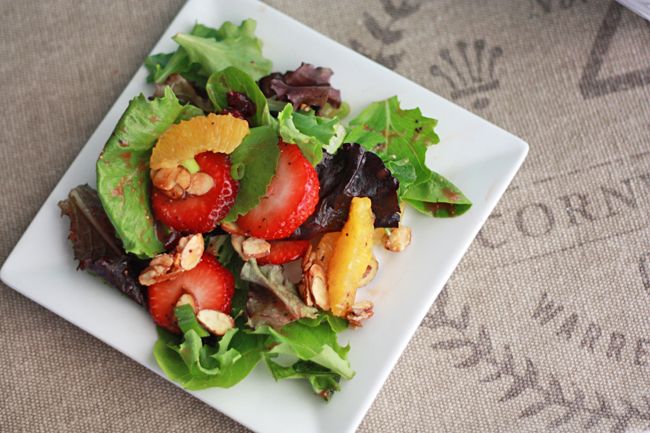 strawberry orange salad with strawberry poppy seed dressing
Ingredients
For the salad:
spring mix
strawberries
orange slices
1-2 green onions, sliced
candied almonds
dried cranberries
For the strawberry poppy seed dressing:
1c strawberries
½c honey
3 Tbsp balsamic vinegar
3 Tbsp white vinegar
3-4 Tbsp onion
½c canola or grapeseed oil
1 tsp salt
½ tsp pepper
1½ tsp poppy seeds
Instructions
For the dressing:
Place strawberries, honey, balsamic vinegar, white vinegar, and onion in a blender or food processor. Blend until very smooth. Add salt and, with the motor running (if possible), drizzle in the oil until it's well incorporated. Turn off blender, stir in poppy seeds. Dressing should remain well mixed and will keep in the refrigerator for 3 days.
For the salad:
Assemble the salad by tossing together spring mix, strawberries, orange slices, green onions, almonds, and cranberries. Toss salad with some of the dressing (only use what you need) or drizzle the dressing over individual servings.
Dressing adapted from Our Best Bites  Salad inspired by C Jane in the Kitchen