Lime Watermelon (it's a game changer!)
This lime watermelon sounds simple, but it's going to change your LIFE! (Or, at least your summer.)

The desert isn't great for growing much in the summer, but one thing we excel at? Watermelon.
Arizona makes AMAZING, glorious, juicy watermelon, and it's basically all I want to eat in the summer.
I have 4 watermelons on my counter as I type this. We toss it into Watermelon Popsicles, blend up this Watermelon electrolyte drink, mix it into Watermelon Berry Fruit Salad, use it to make 4th of July fruit skewers, freeze it to make Watermelon Slushies, and keep a bowl of cut watermelon in our fridge practically all summer long. I have zero qualms about enjoying juicy, ripe watermelon exactly as it is.
AND.
AND it's also REALLY fun to mix things up! Enter: Lime Watermelon! It's just as easy as it sounds…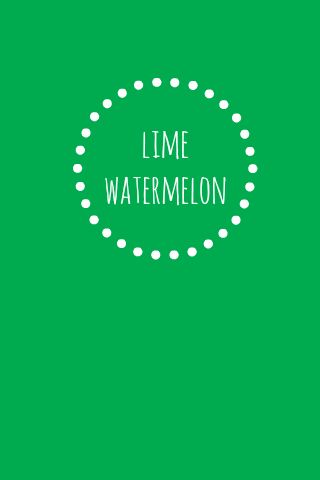 I can take absolutely NO credit for this method (more a method than a recipe). It comes to me from my sisters Kate and Jordan, who got it from my talented/beautiful/always put together cousin Melissa.
It's a holiday, and I know that watermelon season is just at it's tail end, but in case you have any more cookouts to attend, add the zest and juice of a lime (or two!) to your next watermelon. Then, prepare to have your mind blown.
Happy day off, and happy party in your mouth!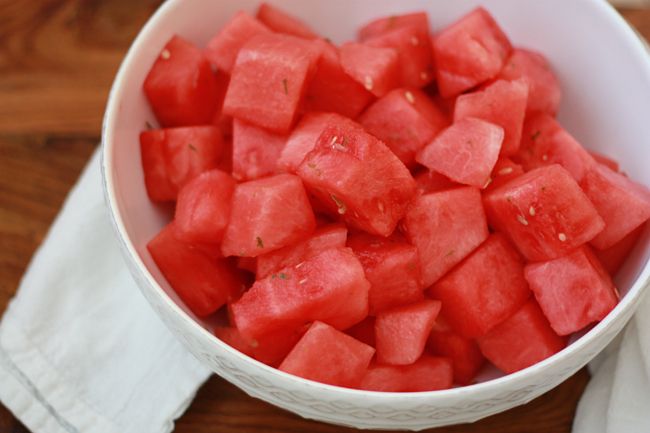 Print
Lime Watermelon
---
Description
A quick way to jazz up fresh fruit for your next cookout (or family dinner).
---
1

watermelon, peeled and cubed
zest and juice of 1-2 limes (I always start with 1 and go from there)
---
Instructions
Toss the watermelon with the juice and zest of one lime. Taste and see if you'd like more lime juice. For a little more lime flavor, add the juice of the second lime. For a LOT more lime flavor, add the zest and juice of the second lime.
Originally shared September 2013. Thanks to my sisters Kate & Jordan and my cousin Melissa for teaching me this yummy technique!