zucchini & vegetable quesadillas (gf, df)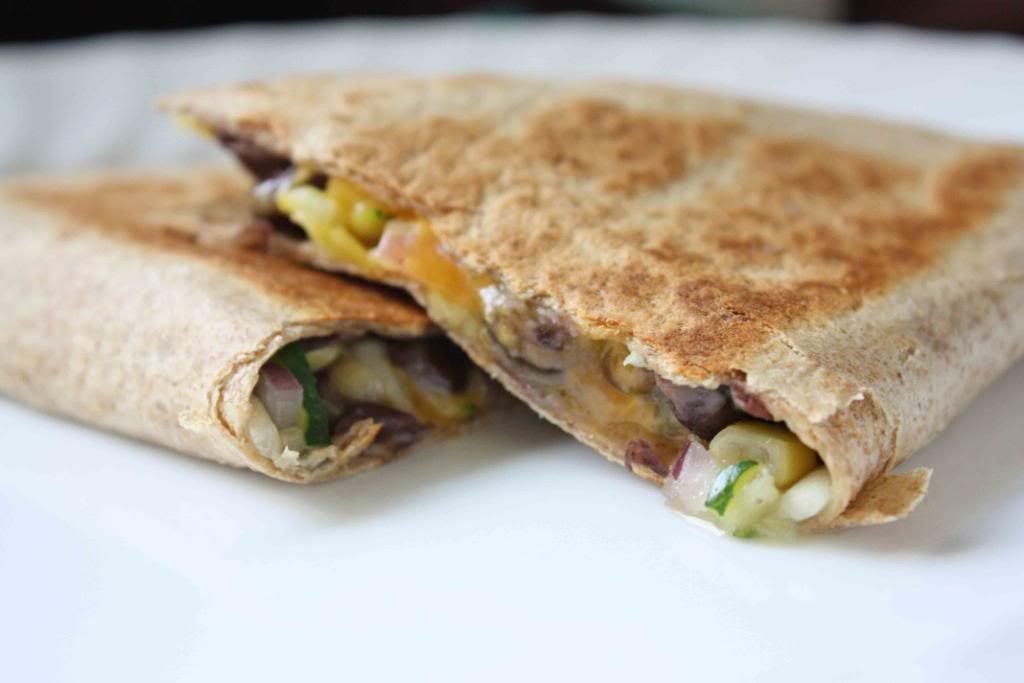 I sometimes feel silly posting quesadilla recipes. There, I said it. Mostly, it's because everyone knows how to make a sandwich. Still, I'm always looking through recipe books and blogs for new dinner ideas, and I like trying a new spin on something I love.
Most children (and adults) love a good quesadilla. I find they act as the perfect vehicle for sneaking in extra vegetables. Michael is not a big zucchini fan–it's a texture thing–but he ate these like it was no big deal. Grating the zucchini was the key here, as there were no large pieces to have texture issues with.
Naturally you can add to or take away any vegetables you don't love. These were great with Monterrey Jack cheese, but you can certainly use any kind you fancy. Also, if you've never tried whole wheat tortillas, you should really give them a go. Michael and I love them! Especially now that we live somewhere that we can find freshly made ones.
We got an oil mister for Christmas that we fill with olive oil to use on our pan rather than butter, but we usually cook quesadillas in a dry pan. If you prefer a buttered tortilla, feel free to butter the outside before cooking.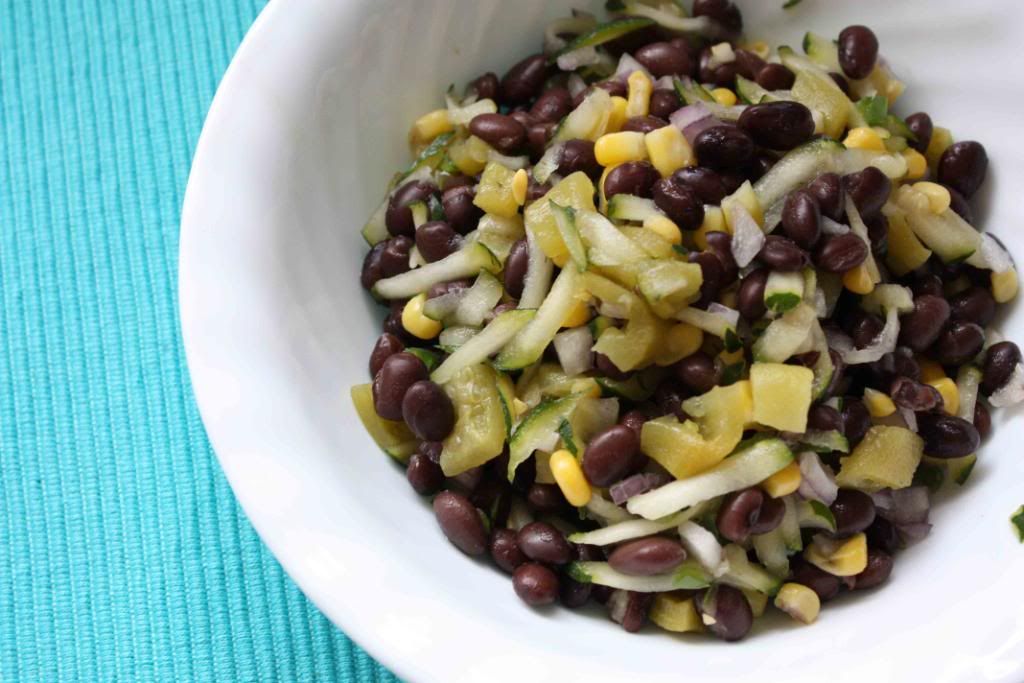 Print
Zucchini & Vegetable Quesadillas
---
2

(14.5oz) cans black beans, rinsed and drained

1

c frozen corn, thawed (you can certainly use fresh)

1

small zucchini, grated

1/4

c minced onion

1

can green chiles, diced
salt and pepper, to taste
grated cheese to taste*
tortillas*
---
Instructions
In a large bowl, toss beans, corn, zucchini, onion, and green chiles. Add salt and pepper as desired. Spread over half of a tortilla. Top with grated cheese. Fold other half of tortilla over cheese to seal in filling (like a sandwich).
Cook over medium heat in a large pan until golden. Flip over and cook other side until golden. Cut into wedges and enjoy!
Notes
*Gluten & Dairy Free Notes: Use brown rice tortillas. Also, don't shoot me, but this filling is delicious even without the cheese (though technically it won't be a quesadilla anymore)